OTT
Madhurima Basak plays the lead in Addatimes' web series 'Lady Queen Gents Parlour'
'Lady Queen Gents Parlour': Madhurima Basak says 'it's time for me to explore films and OTT'
"I always had the craving to work in films and web series. I search for challenges in the middle of doing daily soaps," says popular television actress Madhurima Basak, who plunged into OTT with Addatimes' 'Lady Queen Gents Parlour', which is directed by Sagnik Chatterjee. In a candid chat with IBNS correspondent Souvik Ghosh at Soul - The Sky Lounge in Kolkata, Madhurima, who had earlier featured in Bratya Basu's 'Dictionary' and Srijit Mukherji's 'X=Prem', talks about patriarchy, her career plans and more...
In 'Lady Queen Gents Parlour', Madhurima plays Nishigondha, who was sent abroad to study hospitality management but she ends up learning hairstyling. Her passion and dream is to open a boutique salon where she will only cut the hairs of the men. The society starts behaving in an unpleasant way with her as she wants to take hairstyling as her profession. She faces a lot of tempestuous time at her home where they refer to her as 'Napith' (hairstylist in English)
Excerpts of the conversation
Q. Tell us one aspect of patriarchy which you face in the film industry?
A. In general, the remuneration of male actors is always higher than female actors. And this is not exclusive to Tollywood but also Bollywood. So yes, I feel women face this issue a lot.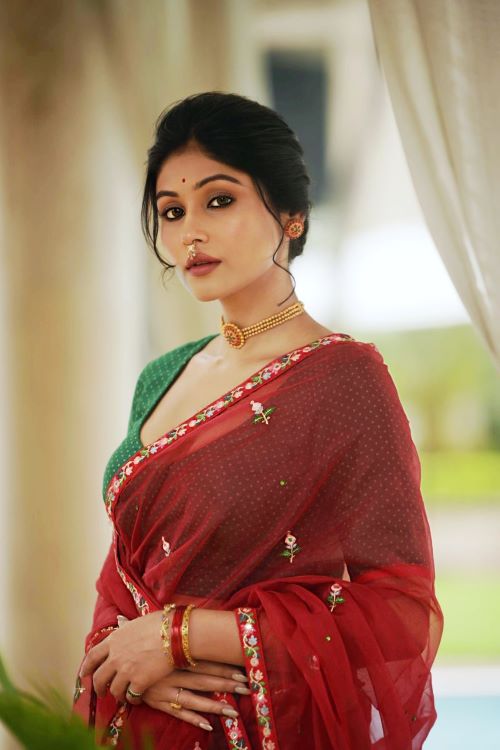 Q. What was the process behind choosing 'Lady Queen Gents Parlour'?
A. I have always played supporting roles, be it positive or negative, in daily soaps. I always had the craving to portray the journey or struggle of a woman onscreen. So I was waiting for such an opportunity. Moreover, I found the concept of a woman cutting the hair of only men interesting. My character's struggles start from the very point of becoming a hairstylist for men. I have last watched Kajol (Bollywood actress) playing a hairstylist in 'My Name Is Khan'. I can't remember any other film or series portraying a female hairstylist. Moreover, there is a humorous twist to our web series.
Q. Could you relate to your character, Nishigondha?
A. Yes, a lot. Women always face difficulties when they try to do something unique. Even I had to face a lot of problems when I opted for this industry as my family members are in diverse professions but acting. No one in my family was sure about how much I would succeed in acting. I had to pursue the Master degree due to family pressure to eventually enter into a typical job.
Q. What prompted you to venture into films and OTT amidst your busy television schedule?
A. I always had the craving to work in films and web series. I search for challenges in the middle of doing daily soaps. Moreover, I have been typecast as a negative character on TV. All my characters almost lead to the same point with some minor variations. So I was very happy getting some opportunities to work on films and the web.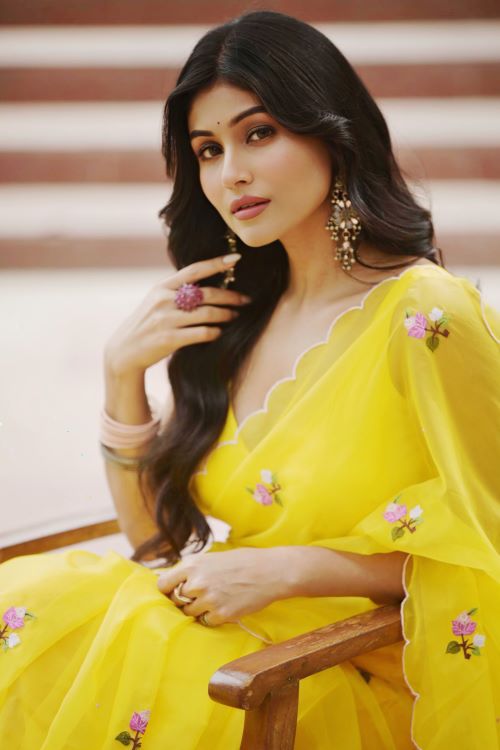 Q. Like TV, do you fear getting typecast on OTT too at some point?
A. I feel there is a chance of getting typecast on OTT too. I have been portrayed with a bold look in this web series. I may get typecast if I essay two more such glamorous roles. This is because makers here do not think of people while writing a script. I feel no one spends the required time to experiment with someone in particular before making the script. So of course, there is a probability of getting typecast on OTT and this prompts me to selectively and wisely choose scripts.
Q. How difficult is it to work on selective projects when the offers are limited in an industry?
A. It is very difficult to survive in our form of industry. I am sorted with one thing that television will make me survive. The television audience truly loves and appreciates me. I am very blessed with television. I want to experiment with films and the web. Though acting is my passion, now I feel a craving to work on films and OTT to explore myself. I want to know my capabilities and limitations.
Q. How challenging is it to balance TV, films and web?
A. I need to work for around 12-13 days a month maximum on television since I play a negative role and not the protagonist. I have done my previous films 'Dictionary', 'X=Prem' or now the web series in the middle of the television schedule only. It was never a problem for me. Now this is my personal decision to take a break from television and not to do films and web series. If I calculate the total number of years I have been working, it would be almost a decade. I have been working throughout these years so I needed a break to refresh and revive myself.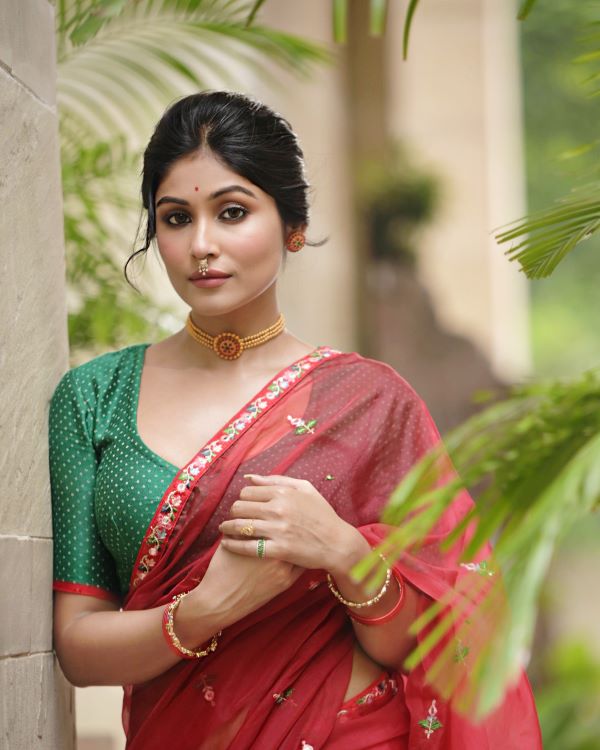 Q. But your popularity on television is perhaps a positive for you since you consider small screens your core area.
A. Yes. Though I feel irritated at getting typecast, I can't deny that I have worked in very good scripts. I give credit to Leena-di (Leena Gangopadhyay), who is such a great writer. I am grateful, of course.