Belashuru
SpiceJet joins Belashuru promo to take fliers by surprise at Kolkata Airport, flashmob grooves with Monami Ghosh
Kolkata/IBNS: Indian airline SpiceJet, in collaboration with Windows Production, orchestrated a surprise flash mob on the Tapa Tini song from the upcoming Bengali film Belashuru at the Netaji Subhash Chandra Bose International Airport here.
The performance involving a team of 20 cabin crew and ground staff of SpiceJet, led by Bengali actor Monami Ghosh, was staged as a tribute to late actors Soumitra Chattopadhyay and Swatilekha Sengupta for their last work together in Belashuru.
SpiceJet is the official airline partner of Belashuru, a love story of an old couple that leaves a footprint on the sands of time and is scheduled to release in theatres this Friday.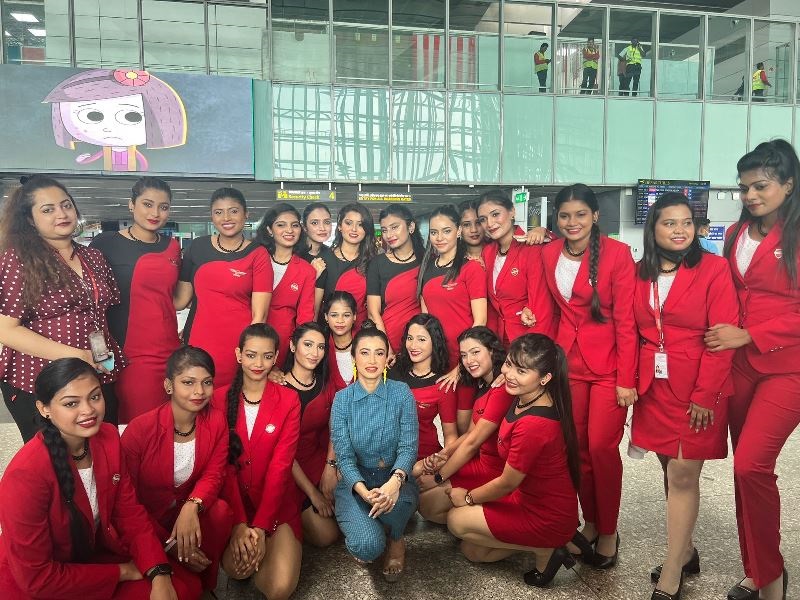 The film is also the last work of Chattopadhyay and Sengupta, who are the protagonists in the story.