India At 75
PM Modi delivering I-Day speech at Red Fort | Image Credit: PIB
PM Modi renews call to fight corruption, familism on 75th Independence Year amid ED heat on Opposition
New Delhi/IBNS: Prime Minister Narendra Modi renewed his pledge to fight out corruption and familism recognising them as the "two big challenges" on the occasion of the country's 76th Independence Day (and 75th Independence Year) Monday, amid the probe agencies' crackdown against various opposition parties including the Congress.
Delivering his customary Independence Day speech from Delhi's iconic Red Fort, Modi said, "Without discussing everything, I want to touch upon two big things. First is corruption and the second is familism.
"In a democracy like India, where people are fighting against poverty, we have people on one hand who do not have a home to stay while some on the other have a place to keep their looted stuff."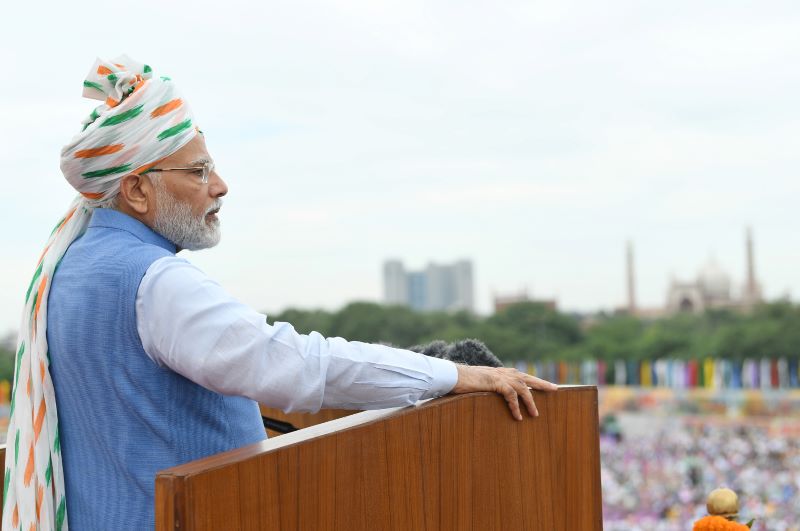 "This situation is not healthy. This is why we have to fight against corruption with all our might. In the last eight years, the use of Aadhar, DBT, and mobile phones were used to find Rs two lakh crore of black money," Modi, who was wearing a turban with colours of the national flag imprinted on it, said.
"I need people to join me in the fight against corruption," added the Prime Minister, whose popular slogan was "Na Khaunga, Na Khane Dunga" before the 2014 General Elections.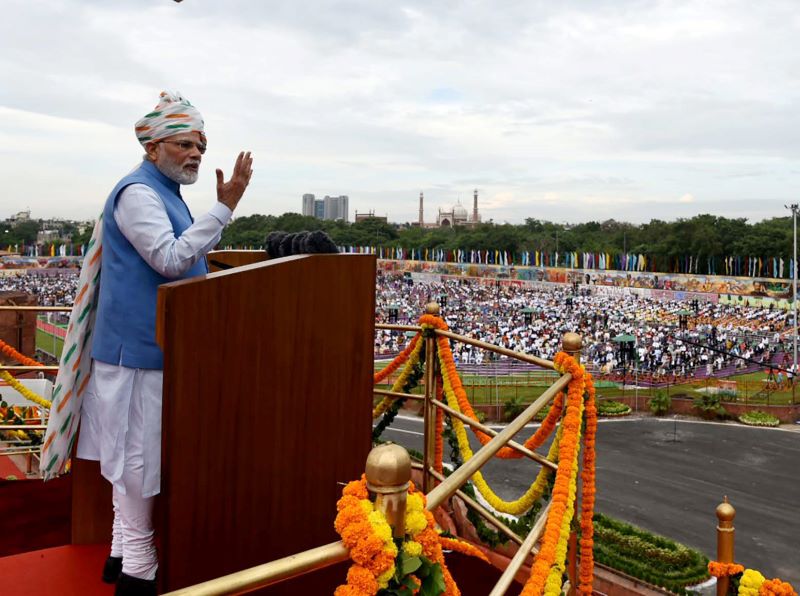 Modi, who is the supreme leader of the Centre's ruling BJP, made this remark in the backdrop of the Enforcement Directorate (ED) actions against various opposition leaders.
Congress president Sonia Gandhi and top leader Rahul Gandhi have already appeared before the ED in a money laundering scam related to the National Herald newspaper.
Modi's arch-rival West Bengal Chief Minister Mamata Banerjee's esrtwhile minister Partha Chatterjee was arrested after a huge sum of money, amounting to Rs. 50 crore, was recovered from his aide's flats.
Mamata's confidante Anubrata Mondal was last week arrested by the Central Bureau of Investigation (CBI) in connection with the cattle smuggling case.
Shiv Sena MP Sanjay Raut, Delhi Chief Minister Arvind Kejriwal's colleague Satyendra Jain are among the arrested opposition politicians who have faced investigation heat in recent times.
One of the major issues which Modi peddled to dislodge the Congress-led alliance government in 2014 was the fight against "familism".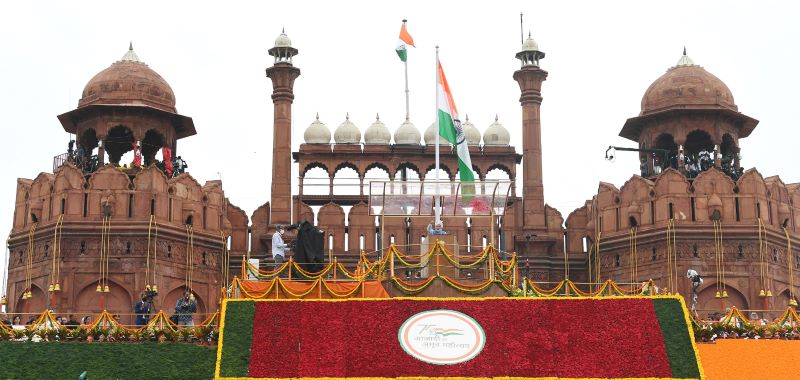 Without taking any name, Modi trained his guns at the "familism" saying, "When I talk about nepotism, people think it's only political. No, it's not. Unfortunately, familism in politics has seeped into all institutions of the country. Familism has sacrificed the talents and capabilities of our country... Familism also leads to corruption."
"We have to create hatred and awareness towards familism. Only then will we be able to save our institutions... Dynasty politics is only for the good of the families and not the country. It has got nothing to do with the welfare of the country and it only undermines the real talents of the nation," the Prime Minister, who also highlighted India's success in the Commonwealth Games as a benefit of the eradication of familism, added.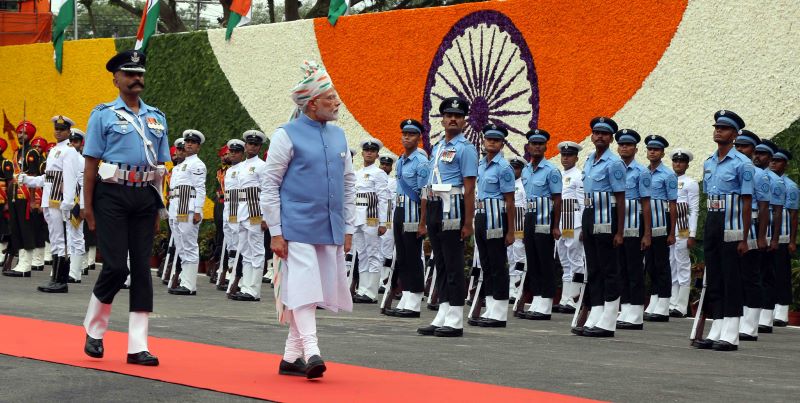 "We have to pledge to shed this mindset of familism and take the country forward on the basis of merit. I want your support to fight dynastic politics and nepotism that demoralise people," he said.
Modi's 5 pledges
1. I urge youth to dedicate the next 25 years of their lives for the nation's development; we will work towards the development of the entire humanity.
2. Sometimes our talent is restricted by language barriers, we need to be proud of every language in our country. We must not seek validation from the world. We must maintain our identity as a proud nation.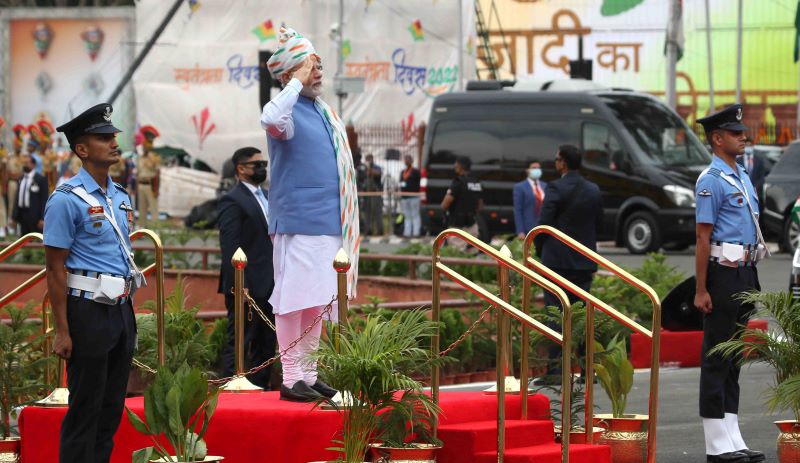 3. When we are connected to our roots, only then can we fly high; when we fly high, we will provide solutions to the entire world.
4. Respect for women is an important pillar for India's growth, we need to support our 'Nari Shakti.
5. The fifth pledge is the duty of citizens. It is the duty of people to save electricity, water. If we follow this, we can reach desired results ahead of time.
(Images: PIB)