PM Modi is the only world leader followed by White House on Twitter
New Delhi/IBNS: US President Donald Trump and Indian Prime Minister Narendra Modi have often spoken about the unique partnership between their two countries and the bonhomie shared by the two leaders has been on display on several occasions, including in Texas and Gujrat, recently.
It is needless to say that the relation between the two countries has deepened during PM Modi's tenure. Interestingly, White House, the official residence of the President of the United States, follows only 19 accounts, of which three are the twitter handle of President of India and PMO India.
According to a Times Now report, White House follows two other Indian-centric accounts---US Embassy in India and India in the US --- the official handle of the Indian mission in the US.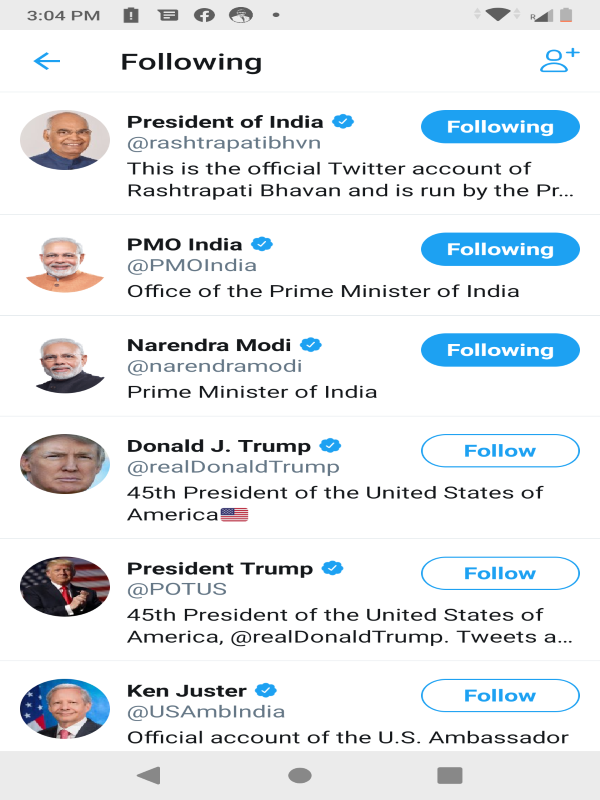 However, the White House does not follow any other world leader on Twitter other than Prime Minister Narendra Modi.
After US President Donald Trump, Prime Minister Narendra Modi is the most followed world leader on Twitter. While his institutional account has 26 million followers, his official account has 42 million followers on Twitter.