Car Accessories That Will Change the Way You Drive
Long road trips are amazing and they present both a great bonding opportunity and a chance to experience a country you're visiting in a new way. They can be quite tiring however and especially if you're the only one driving the whole time.
There are a few inexpensive car accessories however, that can help you drive more comfortably and safely than anyone can get, install and operate. Before buying any of these, it's best to consider your needs and focus on the items that will work with your lifestyle and the ways you're using your vehicle.
A Magnet Phone Mount
A magnetic phone mount is probably the easiest way to attach your phone to your dash mount. One piece is attached to the phone and the other to the mount and the magnet will do the rest. This allows you to quickly use your phone while driving without getting distracted.
It can be combined with other gadgets such as a USB charger that you can plug into the phone. It's also possible to connect the phone to your car speakers, just make sure the music isn't too distracting.
A Glove Box Organizer
A glove box is usually a mess and once you put something in it, you might as well lose it. There are simple organizers out there that divide the box into compartments and make it easier for you to find what you're looking for.
One of the most important things to keep in your glove box is the documents you may need to show once stopped by the police. This includes an international permit issued by the International Drivers Association, a national license, a photo ID, and proof of insurance. These are the most important documents to keep close and easy to find.
Memory Foam Cushions
Memory foam cushions are easy to install and maintain and they provide that extra layer of comfort you're going to need when going on a long drive and spending hours behind the wheel. That can put serious pressure on your back and in turn, cause you to be distracted.
There are two main features to look for in these cushions – their size and how easy they are to wash. Once you start using the cushions for a week or two, you'll notice a clear difference in how your back feels and how easy you move after a long drive.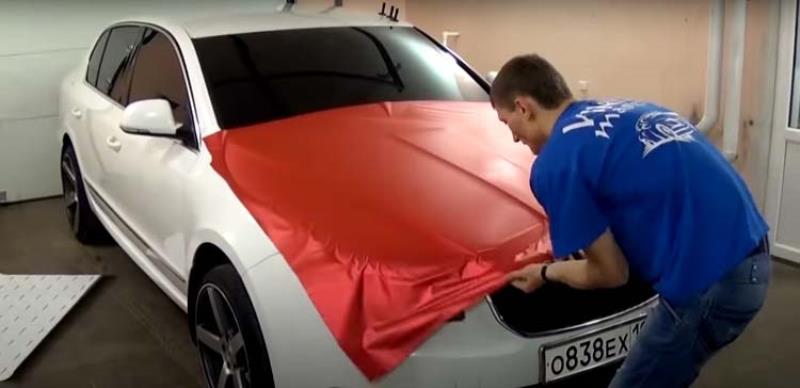 A Trash Can
Everyone who's been on a road trip knows how much trash can accumulate in the car between two stops. The cleanest and simplest way to go is to have a neat trash can mounted against one of the seats that you can easily use, and close when needed.
It's also incredibly useful if the trashcan is waterproof as well. These trash cans are usually easy enough to take off and clean once you're done with the ride and they don't take up too much space for the passengers in the back. You can always remove it and put it in a trunk.
A Pocket-Size Locator
Long drives and especially the ones taken with kids can be messy and things can get disorganized really fast. Small locators that are connected to your phone may be the key to finding precious items when you need them in a hurry. These devices are easy to stick to wallets, luggage, or other items that you want to find.
After that, all that you need to do is to use the app on your phone and the device will beep and it can be shown on a map within the app as well. It's a lifesaver when you need to find a small item quickly.
A USB Charger
USB chargers are a necessity in a modern car since you'll probably have a few devices that can be charged by them, at all times. The best place to install such a charger is in the lighter, which would no longer be usable as such.
These chargers usually have slots for charging two devices at once and they are a bit slower than the ones you would use in your home. The charger runs on your car battery so you could use it as long as you want, and there's no chance for a charge to run the battery dry as the headlights may.
None of the devices we've mentioned are necessary but all of them can be used to make your road trips more comfortable and they are easy enough to add.