Gama Pehlwan
Image Credit: Screengrab
Google doodle celebrates 'undefeated' Indian wrestler Gama Pehlwan's 144th birth anniversary
Popular search engine Google is celebrating Indian wrestler Gama Pehlwan's 144th birth anniversary with an animated doodle on Sunday.
Ghulam Mohammad Baksh Butt, popularly known by his ring name 'The Great Gama', was a colonial Indian wrestler and strongman.
In the early 20th century, he was an undefeated wrestling champion of the world.
Baksh was awarded a version of the World Heavyweight Championship on 15 October 1910.
Undefeated in a career spanning more than 52 years, he is considered one of the greatest wrestlers of all time.
During the partition of India, the Great Gama saved the lives of many Hindus and then spent the rest of his days until his death on May 23, 1960, in Lahore.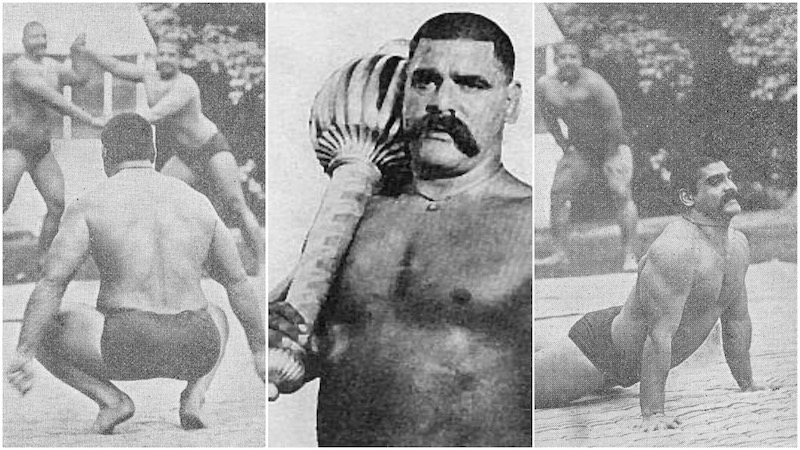 Image: Wikipedia