AtomYumm
Blistering barnacles! There's no Belgian beer at AtomYumm Lounge! That's what Captain Haddock would have exclaimed had he accompanied the very Belgian personality Tintin on a culinary adventure to Kolkata's very own AtomYumm! Wait a minute…
"guests will certainly get to taste authentic Belgian Dark and Blonde Beer soon," promises Suddhasattwa Banerjee and Satanik Roy, the co-owners of AtomYumm Lounge. What is the link between AtomYumm Lounge and Haddock you may ask! Well the link is very Belgian like that of the creator of this character, Herge.
"AtomYumm has been inspired by the name of the famous monument in Brussels, Belgium, called Atomium which today symbolizes confluence of varied cultural activities."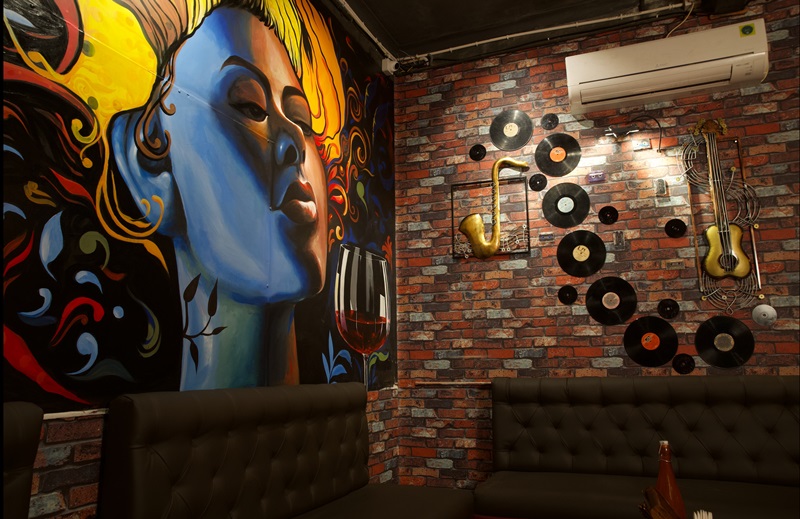 And at Atom Yumm Lounge one can discover the confluence of diverse culinary activities with the right dosage of cultural inputs…wall art, paintings and music. They have played upon the name Atomium which is a combination of two words… atom and aluminium, and was built for the Brussels World Fair.
So, they hit upon the name atom plus yum and also because the main component of beer is ordinary ethyl alcohol, a mono-atomic alcohol which is the main active component of alcoholic beverages. Like Tintin…I too decided to do a wee bit of investigation.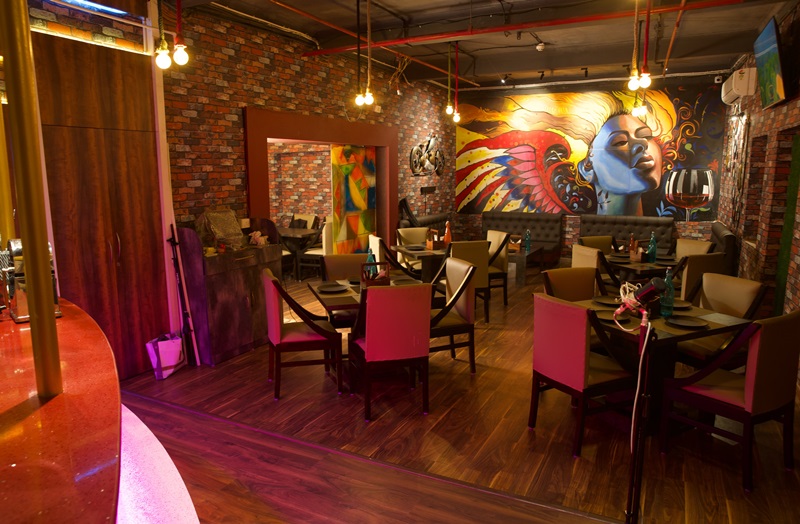 The duo met in 2019 and decided to team up to form East Meets West Kitchens Pvt Ltd. leaving behind their respective professional fields. They did a survey of the area to decide what they would be offering to their clients. It had to be different from their neighbourhood F&B outlets. Thus came about AtomYumm at 192A, Sarat Bose Road, Kolkata, with its unique name and a thoughtfully created menu.
Spread across 2200 sq ft, with a seating capacity for fifty people, it is an intimate space…warm and welcoming with low light balcony seating area and the main bar area. Very interesting interiors adorned with hand-drawn paintings, wall art, intelligent use of lighting and an open mike facility to suit every mood, AtomYumm Lounge needs to be experienced. A PlayStation 4 has also been installed to cater to those interested in having fun alongside relishing their food!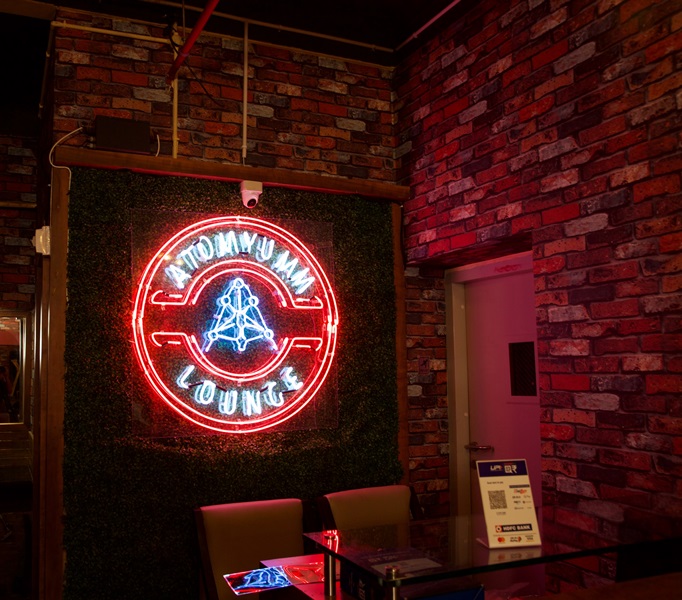 The USP of AtomYumm Lounge lies in their unique range of mocktails and cocktails. In fact, their summer special menu is on offer till June 30th, 2022, aptly titled the #45°C Reliever!
Satanik Roy, co-owner of AtomYumm Lounge said, "To beat the heat, this is just the right place to cool yourself and take refuge in our plush lounge, and relish our delectable bites to the accompaniment of refreshing drinks." Miss not being greeted with a cool cool Watermelon Freezzee and an English Green & Black Grape Salad! Promise, it will soothe your 'heat weary' body.
"We are sure that our patrons will chill in this relaxing ambience and enjoy the experience," adds Satanik.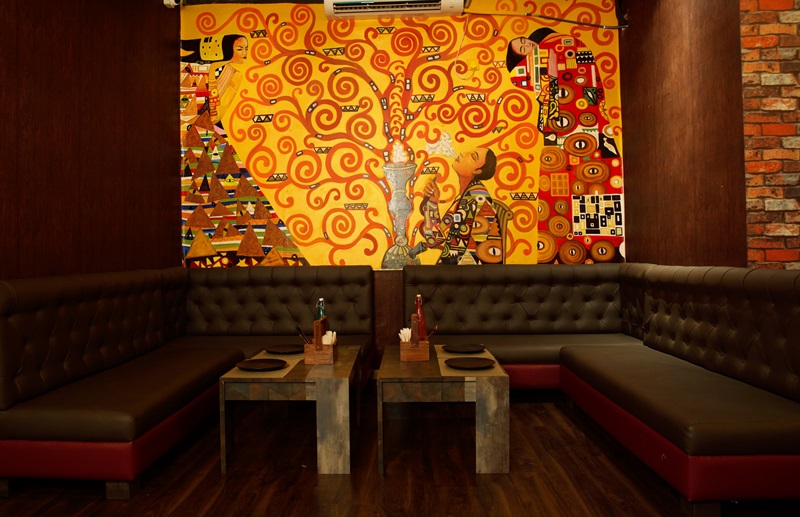 Try out their thirst quenchers…may be a Kiwi Sour, a whipped concoction of crushed kiwi, egg whites, aromatic light rum topped up with rosemary, and then proceed to sip on the Watermelon Freezzee, priced at Rs 449/999 and can be shared by three persons. It is a mix of summertime favourite fruit chunks with vodka, mint and lime juice, served in a watermelon shell.
While The AtomYummic Summer Margarita, Rs. 599/-is a blend of the evergreen silver tequila, green mango chunks, black salt, lime juice…and it is as the name suggests truly Yum. And of course, there are many more to choose from.
Now what do we have for the eats? Quite a variety I must say…. English Green and Black Grape Salad; Mango Red Chilli Pasta; Cocktail Fruits Spring Roll with either Shrimp or Chicken; Chicken Tacos with Exotic Fruits and Chilli Kiwi Chicken, to name just a few. I savoured every morsel of the creamy Mango Red Chilli Pasta (Rs. 429/-) flavoured with just the right amount of mango bites.
Loved it! My pick would, however, be Chilli Kiwi Chicken (INR 449), where kiwis, eggs and chicken combine to create an outstanding dish both visually and otherwise. Served on a base of scrambled eggs it is a delight for the senses. These two young entrepreneurs know what they are serving and believe in excellence. Chicken Tacos with Exotic Fruits, priced at Rs. 419/- where Mexicana flavours meet fruity delights and is worth sampling. I am sharing here the pasta recipe which one can try preparing at home…
Mango Red Chilli Pasta
Ingredients:
Penne pasta - 120 gms
Diced chicken - 80gms
Bell pepper - 50gms
Zucchini - 20gms
Mango - 1 piece
Shredded cheese - 2 tbsp
Chilli flakes - 1tbsp
Oregano- ½ tsp
Mango juice - 80ml
Chopped onion- 1 tbsp
Chopped garlic- 2 tbsp
Chopped celery- 1 tbsp
Cream - 2 tbsp
Olive oil and butter- as per requirement
Salt and pepper - as per taste
Preparation:
Marinate the chicken with salt and pepper and grill it for 2 minutes. Once done, dice the pieces and keep it aside. Boil the pasta according to instructions on the package (10mins approx) and keep aside. In a pan, add olive oil and butter, chopped onion, garlic and celery and toss it for a minute. Once translucent, add the veggies, sauté them for a further 30 sec, and then add the chicken stock.
Once it bubbles up, add the cream and cheese and stir till it thickens. Once the sauce coats the back of the spoon add the pasta, diced chicken pieces and toss it for another 20 sec. Now add the mango juice and mango pieces as a final touch and take it off the heat. Serve with grated cheese and garlic bread.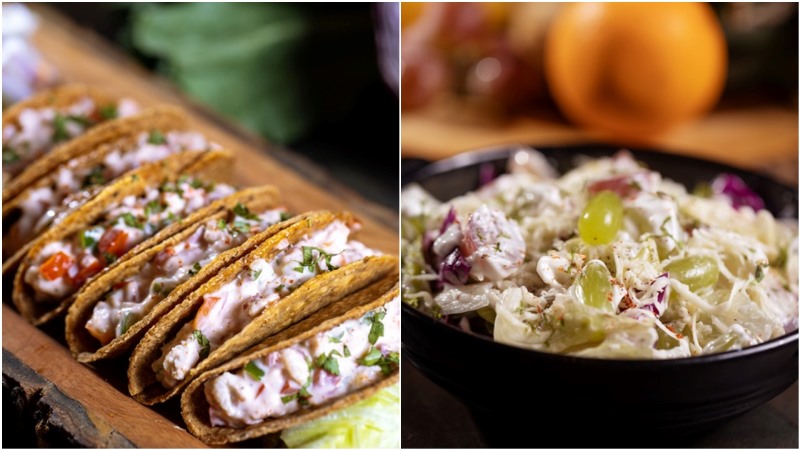 Despite the pandemic disrupting the F&B business, the owners of AtomYumm are confident about their venture and look forward to satisfying their patrons by serving Belgian Dark and Blonde Beer soon, and by adding more variants of beverages to suit every customer's taste.
Open from 12 noon to 11.30pm AtomYumm will be serving any one small taster portion of fruity food item with any cocktail as a complimentary add on! A non-alcoholic meal for two would be Rs 899/- while for a meal with alcohol would cost about Rs 1199/- plus taxes.
It is not only the name AtomYumm but their logo too is so different! They are here to stay and make a difference to night life of Kolkata. "Bring in the Belgian Beer boys"…I can almost hear Haddock screaming in my head! How about some waffles and chocolates too… Suddhasattwa and Satanik! Cheers!