Murshidabad Heritage Festival to start on January 24, an opportunity to sample the Sheherwali cuisine
Kolkata/IBNS: Do you know there is more to Murshidabad, in West Bengal, than its history as the bastion of the last independent Nawab of Bengal, Sirajuddaula?
Be at the three-day Murshidabad Heritage Festival to know about this lesser explored side of the district.
Organised by the Murshidabad Heritage Development Society (MHDS), from January 24 to 26 this year, the festival will take place at the recently restored Katgola Palace in Lalbagh (Murshidabad).
MHDS has been holding this annual festival for the past few years.
The Kathgola Palace, sporting a mixture of Mughal, British and Hindu architecture, oversees a sprawling garden known for its profusion of blooms, especially roses.
"There are a lot of famous monuments in Murshidabad, some restored by Archeological Survey of India. But because of our efforts, five huge heritage buildings have been restored, four of them have become museums and one a heritage hotel - Bari Kothi (Palace of the Elder)," said Pradip Chopra, President of MHDS.
The festival is also an excellent opportunity to know about the Sheherwali community - a community of Jain traders who came from faraway Rajasthan during the British period and settled down here.
The community retained its identity but also adapted itself to the way of Bengal, and today they have a unique identity, probably best expressed through their cuisine.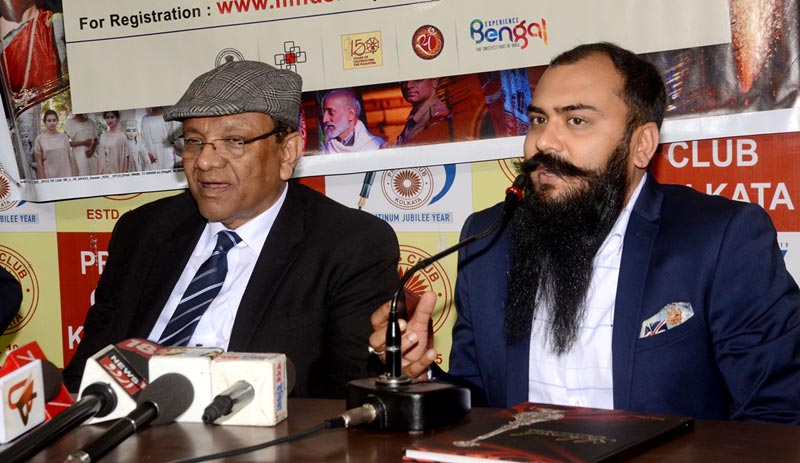 You will be able to sample the unique cuisine at this festival.
Besides, there will be tours to the various palaces and heritage monuments of Murshidabad and cultural programmes.
The festival particularly aims to attract students, history lovers, heritage enthusiasts, investors, travel and tour agents and also general tourists.
MHDS was founded in 2010 with the main objective of restoring and reviving the Sheherwali heritage; giving a new lease of life to its forgotten stories.
(Reporting by Natasha Sethia. Images Avishek Mitra)