Protest against China
Protesters slam China for treatment towards people of Hong Kong, Tibet, Xinjiang outside Vancouver Chinese Consulate
Vancouver: Several protesters, belonging to different organizations, demonstrated against China outside the Vancouver Chinese Consulate office against Beijing's treatment towards Tibet and Hong Kong on Sunday.
The demonstration continued from 2pm to 4pm, sources told IBNS.
Friends of Canada India were also part of the protests.
Protesters raised slogans against China.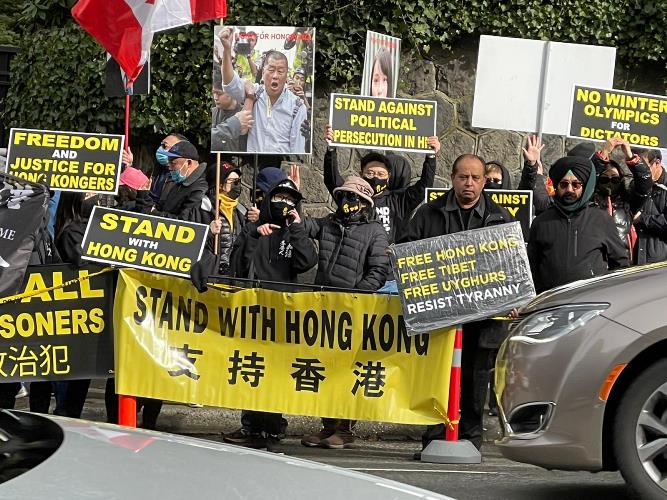 The protesters were holding banners like "No to Communist China's unconstitutional National Security Law for Hong Kong" and `Beijing Lied, People Died' and `Say no to totalitarianism'.
Protesters were carrying banners and placards that read: "Free Hong Kong. Free Tibet. Free Uyghurs. Resist Tyranny."
"It was a successful protest. Only 50 people were allowed due to COVID-19 but more than 300 people showed up," a demonstrator said.