Boycott Beijing Olympics
Boycott Beijing Winter Olympic Games: Activists protest in Tokyo
Tokyo: More than 30 people, representing oppressed groups like Tibetans, Uighurs and Mongolians, and human rights defenders from Hong Kong, Japan and China, have called upon the world community to acknowledge human rights abuses by China and boycott the 2022 Beijing Winter Olympic Games.
Protesting for over an hour outside the Chinese Embassy in Tokyo on 19 July, the activists and concerned citizens highlighted that there were only 200 days to go for what they called the #GenocideOlympics.
They pleaded for the world to act and save the lives of ethnic minorities inside mainland China, as well as the political and civil rights of the people of Hong Kong.

The protestors pointed out that while Japan would be conducting the Beautiful Olympics in four days (from 23 July), China will hold its #GenocideOlympics after 200 days.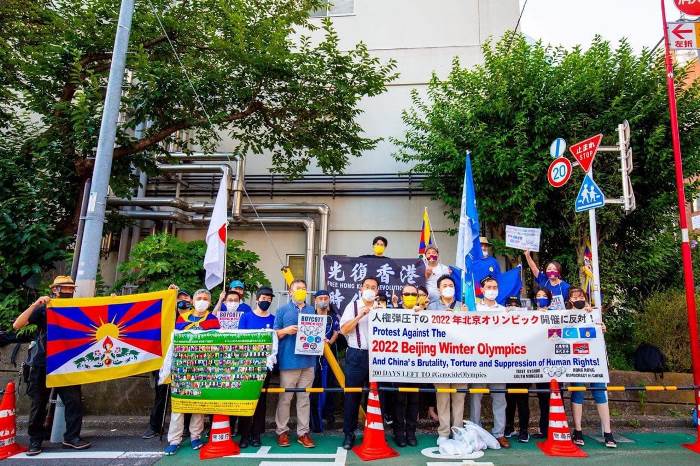 They also submitted a memorandum to the Chinese Embassy, urging China to stop its human rights violations.

The protestors gathered under the banner of the 'Executive Committee Protesting the Holding of the 2022 Beijing Olympic Games'.