Uyghurs
Wikimedia Commons
Washington: There has been a growing call from Western nations and human rights groups to allow the U.N. human rights chief unobstructed access to the Xinjiang region to investigate the situation of ethnic  Uyghur Muslims  and other Turkic Muslim minorities.
"We are here … to ask China to allow immediate, meaningful and unfettered access to the U.N. high commissioner for human rights and her office," Britain's U.N. Ambassador Barbara Woodward was quoted as saying by Voice of America, whose government is one of the 18 nations that co-sponsored the virtual meeting.
The high commissioner, Michelle Bachelet, has been pressing Beijing to allow her to visit Xinjiang for some time. In late February, the Chinese government said it had invited her, but no visit has materialized, reported VOA.
Bachelet and other human rights experts want to investigate first hand the situation of the Uyghurs and other Turkic Muslim minorities in the Chinese regions.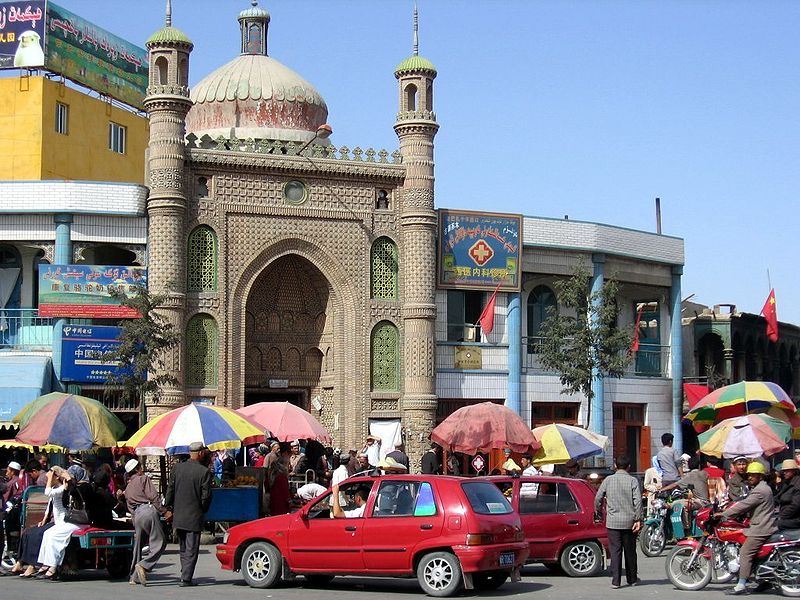 "In Xinjiang, people are being tortured; women are being forcibly sterilized," U.S. Ambassador Linda Thomas-Greenfield was quoted as saying by VOA.
"There are incredible reports, and credible reports, that many Uyghur people and other ethnic and religious minorities – who only wish to practice basic freedoms of religion, belief, expression and movement – are being forced to work until they drop, manufacturing clothes and goods at the behest of the state."