FATF
Image: Taha Siddiqui Twitter grab and FB
Exiled dissidents demonstrate outside FATF Paris hdqs demanding action against Pakistan
Paris: Around 30-40 exiled dissidents from Balochistan, Tibet, Hong Kong and of the Pashtun and Uyghur communities demonstrated outside the Financial Action Task Force (FATF) headquarters here on Saturday and urged action against Pakistan, media reports said.
The top anti-money laundering and terror financing watchdog is set to decide on Pakistan's 'grey list' status at its plenary session from 22-25 March,The Print reported.
Protesters were seen holding placards which read "blacklist Pakistan".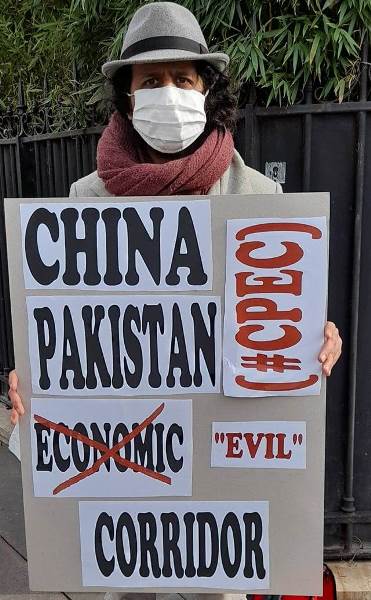 The idea of this protest is to remind the FATF of Pakistan's continued support to terror groups and terror financing, said Paris-based Pakistani journalist and organiser of the protest, Taha Siddiqui, The Print reported.