'Communist China terrorist': Tibetan cycle rally against Beijing cheers for India
Geneva/IBNS: In more support for New Delhi and booes for Beijing, several Tibetians held a cycle rally against China calling the country's Communist Party "terrorist" besides cheering for India before the UN complex in Geneva in Switzerland.
Tibetan cycle rally, which had started from Zug in Switzerland on Jul 4, concluded at Geneva before the UN Complex on Tuesday.
One of the participants in the rally denied any existing border between India and China claiming, "We have no border between India and China. We have border between India and Tibet. Shame on Chinese government. Communist China terrorist. We love you India." (sic)
Posters terming Chinese President Xi Jinping as a "global terrorist" were also seen in a video accessed by India Blooms.
Tibet, which is traditionally the homeland of Tibetan people, is an autonomous region of China.
The cycle rally and protest before the UN assumed significance as India and China are having a strenuous relationship following the deadly clash between soldiers of the two countries at Galwan Valley in eastern Ladakh, leaving casualties on both sides.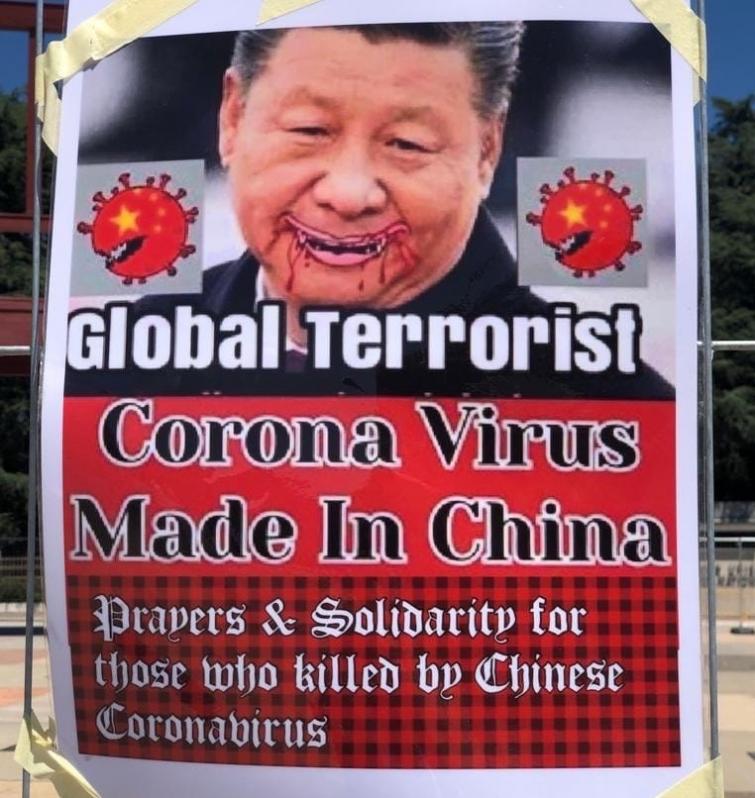 While at least 20 Indian personnel were martyred, unconfirmed reports claimed around 45 Chinese soldiers were killed in the clash.
However, Beijing did not even bother to inform its own citizens of the casualties of its soldiers.
India's Prime Minister Narendra Modi, who visited Leh last week, sent out a strong message to China saying, "The era of expanionship is gone."
China is already under global pressure since the start of this year over the outbreak of the Novel Coronavirus in its city of Wuhan.
The United States on Tuesday thanked India for observing the 85th birthday of Tibetan spiritual leader Dalai Lama.