Myanmar latest to call out China for arming insurgents amid outrage by Vietnam and Philippines
Naypyitaw/IBNS: At a time when China is being viewed with increased suspicion for its aggression in the South China Sea, its role in Covid-19, and more recently the violent face-off with India, the country's closest ally Myanmar has alleged that China is arming the insurgent groups in the country with sophisticated weapons and sought international intervention to tackle the situation.
Myanmar Commander-in-Chief Senior General Min Aung Hlaing has claimed that terrorist groups were operating in the country due to "strong forces that support them", which according to critics is China, the nation's neighbour in the north.
He called for international cooperation to fight against the terror groups.
The Commander-in-Chief Senior General indicated that there might be Chinese support for some insurgent groups in Myanmar.
He made the remark in Russia while attending the 75th anniversary of the country's Victory Day.
When asked by Russian state-run ZVEZDA News Agency about terrorism in Myanmar, the military chief was quoted as saying by The Irrawaddy, "A country may be able to suppress terrorist organizations on its soil. But in cases when there are strong forces behind that terrorist organization, the country alone may not be able to handle it."
By terrorist organizations, the military chief was referring to the Arakan Army (AA) and the Arakan Rohingya Salvation Army (ARSA), Myanmar military spokesman Brigadier General Zaw Min Tun later clarified, the English daily of Myanmar reported.
This is not the first time that Myanmar has pointed out the Chinese connection in arming rebel groups, but it is also unusual for it to not only call out its closest ally's name on a foreign platform and seek international cooperation against Chinese activity on its soil.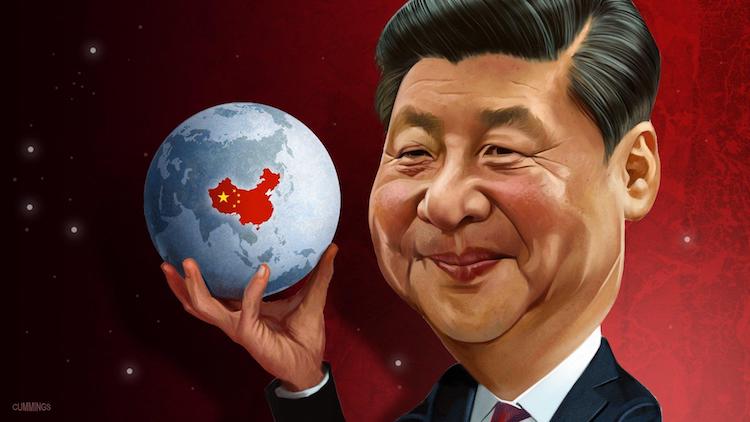 In November 2019, Myanmar had seized a huge cache of Chinese weapons, including surface-to-air missiles - each estimated to cost about USD 70,000 and 90,000 -from the proscribed Ta'ang National Liberation Army.

China had denied involvement, and when Senior General Hlaing had flagged the issue to President Xi Jinping in January last, the latter had assured that China will carefully examine matters and resolve the problem and that there were other ways by which rebel could acquire Chinese arms.
According to South Asia watchers, keeping Myanmar unstable is part of China's bigger plan. China wants to use its influence with the terror groups to maintain an upper hand in bargaining the implementation of the Belt and Road Initiative projects as it is desperate for the opening of China-Myanmar Economic Corridor for strategic access to the Bay of Bengal and eastern part of Indian Ocean Region.
Meanwhile, Vietnam and Philippine have hit out at China for holding military exercise in the disputed part of the South China Sea.
China claims most parts of South China Sea and has built islands on various strategic locations which fall under the territories of countries like Malaysia, Brunei, Philippines and Vietnam.
In pursuit of its ambition, last month China had unilaterally declared two new administrative districts in the South China Sea, set up its "research stations" on two islands in the key waterway, said reports.
According to media reports, the foreign ministry of Vietnam has described the Chinese military drill in the disputed area a violation of sovereignty that could be detrimental to its relationship with ASEAN countries and its neighbours.
Defence Secretary of Philippine, Delfin Lorenzana termed the People's Liberation Army Air Force (PLAAF) exercises near the waters of Paracel Islands as provocative, said reports.
China, Taiwan and Vietnam claim the Paracel Islands in the South China Sea.
According to a Reuters report, the Philippines has expressed objection stating that Beijing cannot hold military exercises beyond its own waters, while Vietnam in a diplomatic note to Beijing told China that the drill "seriously violates Vietnam's sovereignty".
Despite the warnings by Vietnam, in April, Chinese maritime surveillance vessel had sunk a Vietnamese fishing boat calling Hanoi's claims illegal and illogical, reports said.