Pakistan ethnic groups stage protest in Geneva on UNHRC sidelines, Pashtun leader seeks India's help
Geneva/IBNS: Voicing their discontent, human rights activists from Pashtun, Baloch, Sindhi and other communities have highlighted the atrocities perpetrated by the Pakistani military establishment on these group, with a pavilion displaying 'Stop Pashtun Torture' at Broken Chair in Geneva recently.
The 43rd session of UN Human Rights Council is currently going on in Geneva as protests and voicing of discontents continue on the sidelines.
The pavilion or tent set up in front of the UN Office of Geneva during 43rd Human Rights Council at Broken Chair calls for urgent attention to the Pashtun persecution in Pakistan and urges the international community to help them and make Pakistan stop this genocide.
Sindhi, Baloch, and Pashtuns are the three ethnic groups in Pakistan who are fighting for creating an independent state and members belonging to the community recently protested at Broken Chair against the atrocities carried out by the Pakistani Army.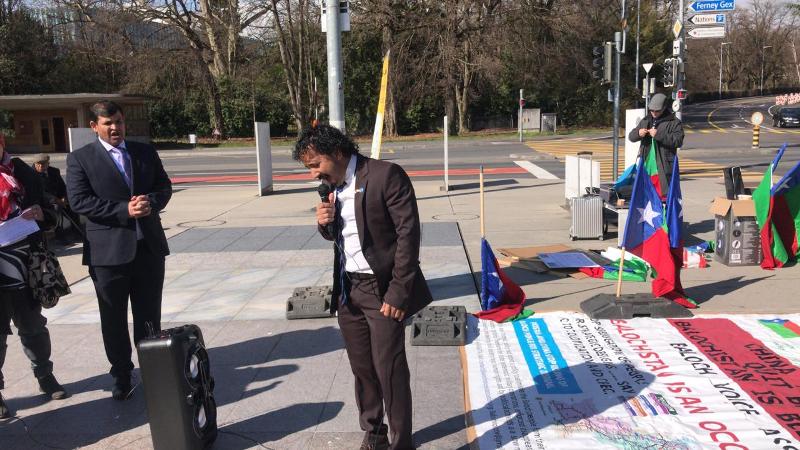 One human rights activist said the Pakistani Army is killing people, raping women in rape centres as part of organised crime and unleashed genocide.
Speaking to media, Pashtun leader Mustafa Pashtun said: "We are requesting Indian PM to help us."
"These people torture us and we need your help," he urged PM Narendra Modi.
He accused the Pakistani Army and the government of persecuting Pashtuns in Pakistan.
He also condemned the Pakistani Army for aiding terrorism.
"We have been tortured over the years. We are in deep trouble today," he said. The protesters were seen raising slogans like "Azadi" (freedom) at the venue. "Give justice to Pakistani minorities," he said, adding that the state policy of Pakistan is terrorism.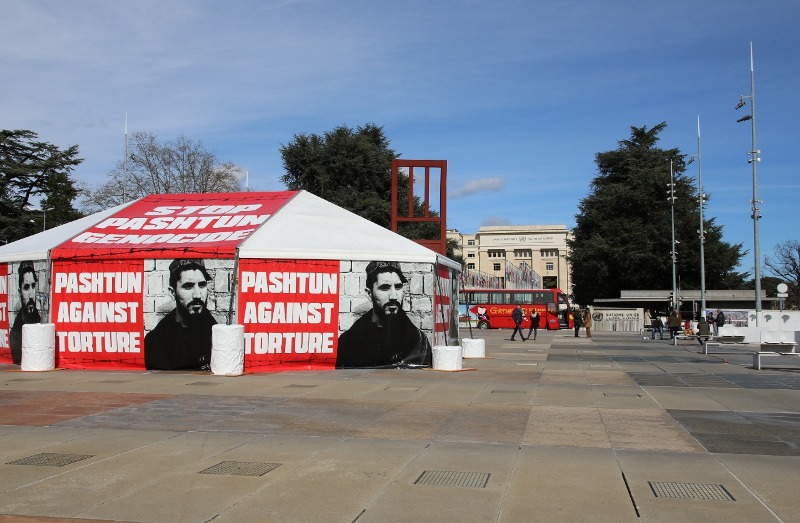 The Pashtuns, an ethnic group of Pakistan living in FATA, have claimed that they have been exposed to brutal practices of the Pakistani Army.
Pakistani Army have killed thousands of civilians, destroyed villages, arbitrarily detained and tortured innocent people labelling them as terrorists with the approval of the Pakistani Government, the group said.
"It is a well-known fact that Prime Minister Imran Khan is supporting the activities of the Pakistani military. The government has arrested the journalists and human rights activists," read a statement issued by the group.
The leading figure of the Pashtun Tahaffuz Movement (PTM), the freedom fighter Manzoor Pashteen is one of the victims who was arrested by the Pakistan police on Jan 27, 2020 after his critiques against the Pakistan Army but was government justified that he was arrested for 'disturbing political order in the country'.