Youtube video grab
Pakistani students slam their government for not evacuating them from Coronavirus-hit China, asks it to learn from India
Wuhan/Islamabad/IBNS: As Indian government evacuated its nationals from Coronavirus-hit China's Wuhan region, Pakistani students slammed their government for not taking any initiative to rescue them from the city.
India evacuated over 600 stranded people from Wuhan in the last two days.
Wuhan is the epicentre of the disease that has claimed over 300 lives in China so far.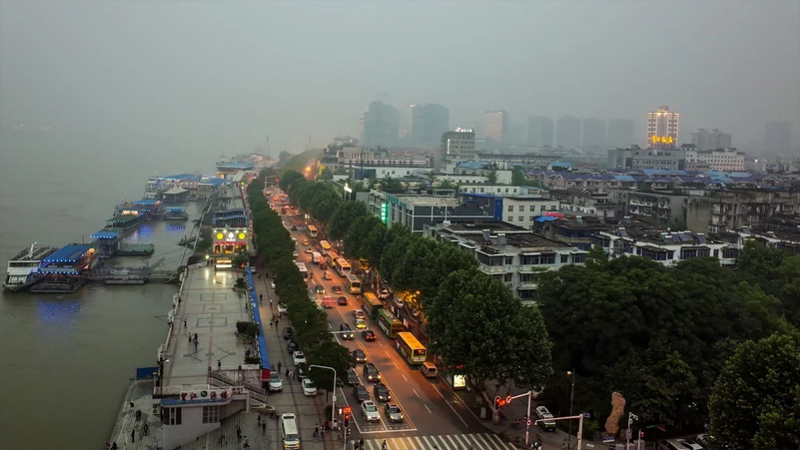 The Pakistani government has said that it will not evacuate its citizens from the coronavirus-hit Wuhan city to show "solidarity" with the Imran Khan government's all-weather ally China, reported India Today.
A video has now emerged online where Pakistani students could be heard attacking the Imran Khan-led government for not rescuing them.
In the video, students from India could be seen being evacuated by Indian authorities.
"Indian students could be seen being evacuated in a bus by the embassy from a university in Wuhan. They will taken to the airport from there. Bangladesh will evacuate their students later. It is only us who are stranded here and our government says we won't evacuate you even if you die, get infected or are still alive. Shame on you Pakistan government, learn something from the Indians," a Pakistani student could be heard as saying in the video.
Some other videos have also emerged online where some Pakistan women students could be seen urging people for help.
The three women in the video could be seen saying that their families in Pakistan are also suffering because of the crisis and they are stranded in Wuhan with no food available too as the city is in a lockdown.
"We are appealing all to help us," they said.
In another video, a group of students said that when they contacted their embassy in China, it said: " Zindagi aur maut Allah ke haath mein hai (life and death are in the hands of Allah)."
According to reports, up to 800 students from Pakistan are currently studying in various universities in Wuhan city.
The city has been quarantined by the Chinese authorities.
Pakistan won't evacuate its own citizens from China:
The Imran Khan government has decided not to repatriate Pakistani citizens stranded in China in accordance with the recommendations of the World Health Organisation, Special Assistant to Prime Minister on Health Dr Zafar Mirza announced last week as reported by Dawn News.
"We believe that right now, it is in the interest of our loved ones in China [to stay there]. It is in the larger interest of the region, world, country that we don't evacuate them now," he was quoted as saying by Dawn News.
"This is what the World Health Organisation is saying, this is China's policy and this is our policy as well. We stand by China in full solidarity," he declared.
Pakistan President Dr Arif Alvi taken to Twitter to forward the government's stand earlier when he said: " Prophet's ï·º directions regarding disease outbreaks are a good guide even 2day "If you hear of an outbreak of plague in a land, do not enter it, but if the plague breaks out in a place while you are in it, do not leave that place" (Bukhari & Muslim) Let us help those stuck there. "
Meanwhile, Pakistan's Ambassador to China Naghmana Hashmi dashed all hopes of students when she said that Pakistani students should not be evacuated from the virus-hit Chinese city of Wuhan as medical facilities in Pakistan do not meet the standards required to treat a patient diagnosed with coronavirus.
"Currently, the province is quarantined and no one is allowed to go. As soon as the retrictions are lifted, we will be the first to be with our countrymen," she told Geo News.
In a conversation with the Pakistan-based news channel, Hashmi shared that China has the best medical facilities to handle the patients suffering from the disease.