Turkey-Syria Earthquake
Image: UNI/Xinhua
Turkey-Syria Earthquake: Death toll crosses 4,000
Istanbul: The death toll due to the magnitude 7.7 earthquake which hit Turkey and Syria on Monday has crossed 4,000, media reports said on Tuesday.
The confirmed death toll in Turkey has now risen to 2,921, says the head of the country's disaster and emergencies agency, reports BBC.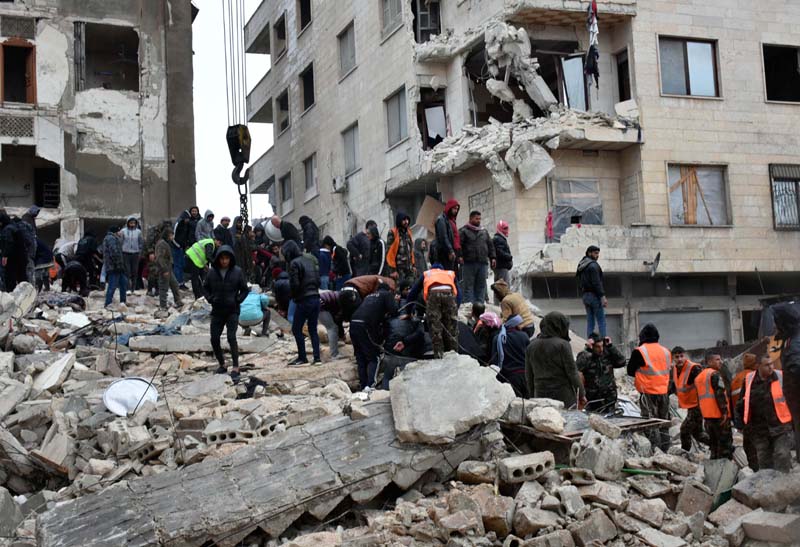 15,834 people have been reportedly hurt in the tragedy.
Apart from loss of lives, the series of earthquakes have left a large number of houses damaged, leaving people homeless.
A magnitude 7.7 earthquake struck Türkiye's southern province of Kahramanmaras at 4:17 a.m. local time (0117 GMT), followed by a magnitude 6.4 quake a few minutes later in the country's southern province of Gaziantep and a magnitude 7.6 earthquake at 1:24 p.m. local time (1024 GMT) in the Kahramanmaras Province.