Experts believe Gilgit-Baltistan, PoK are turning into COVID-19 epicentres, blame Imran Khan govt
Islamabad/IBNS: Experts are claiming that Pakistan's Gilgit Baltistan and Pakistan occupied Kashmir (PoK) are fast emerging into COVID-19 hotbeds of the country and even the PM Imran Khan-led government is slowly turning blind eye to the suffering of the people in the region.
Senge H. Sering, the director of U.S.-based Institute of Gilgit Baltistan Studies told ANI, "The local health facilities in Gilgit Baltistan enable testing of 15 patients per day. The pandemic is raging and at this rate, the region will become the epicentre for coronavirus."
According to media reports, the Gilgit-Baltistan region has recorded 224 positive cases till date.
Sering said PM Imran Khan seems to be clueless so far in dealing the COVID-19 outbreak in the country.
"Imran Khan seems clueless in controlling the pandemic. He has refused a lockdown and encourages markets to remain open. At this rate, Pakistan is looking at around 20 million corona infected people. Religious leaders are allowed to keep mosques open," he told the news agency.
He added, "Such a situation will create future waves of Corona spread that rest of the world will have to deal with."
Doctors in Gilgit Baltistan and Pakistan occupied Kashmir (PoK) are avoiding to come to the forefront as there is lack of Personal Protective Equipments (PPEs) and N-95 masks which has led to casualties of the medical staff, reported ANI news agency.
Dr Amjad Ayub Mirza, a political activist and author from Pakistan occupied Kashmir, blamed Imran Khan government for failing to provide test kits and other protective gears to the doctors and other medical professionals working in Gilgit Baltistan and Pakistan occupied Kashmir (POK) regions.
Dr Amjad Ayub Mirza told ANI: "It is the government of Pakistan that has ignored Gilgit Baltistan and PoK and failed to provide protective gear and testing kits to the doctors and paramedics. A doctor from GB named Osama Riaz died on March 22 after contracting coronavirus while he was examining religious pilgrims who had returned from Iran via Taftan."
Apart from alleged improper implementation of policies by the government at a time when the country is facing COVID-19 outbreak, reports are now emerging that Pakistani agencies are committing atrocities on the people of Pakistan-occupied Kashmir (PoK) and Gilgit-Baltistan.
A family in Islamgarh area of Mirpur district of PoK even alleged in a viral video that they were beaten up by the police without any reason.
They said police visited their house and beat them.
The police allegedly even attacked the women members in the family and ripped off their clothes.
A family member told ANI news agency, "We are not criminals and did not engage in any unlawful activity. The whole colony is witness to the incident as the policemen entered our home and brutally beaten us. They tore the clothes of women."
"They alleged that we have burst crackers in the area, which is totally false. A large number of people from PoK are settled overseas. Many of them who are visiting their houses are now being targeted by the authorities and security agencies, and they are forcibly taken in custody," the family member further said.
People in the region even said they have been denied proper testing facilities for COVID-19.
In Kotli, where a COVID-19 clinic has been set up, people have continuously complained of non-availability of medical equipment and the absence of medical staff.
A suspected COVID-19 patient at the clinic told ANI, "I came here at 9 am and have been waiting for the past three hours. There is no doctor available."
Poor treatment to doctors:
Police have arrested several protesting doctors in Pakistan who were demonstrating against lack of personal protective equipment (PPE), media reports said.
These doctors are engaged in the battle against COVID-19 outbreak in the nation.
The demonstrations took place in the city of Quetta in Pakistan's southwestern province of Balochistan. Senior police official Razzaq Cheema confirmed the arrests to CNN.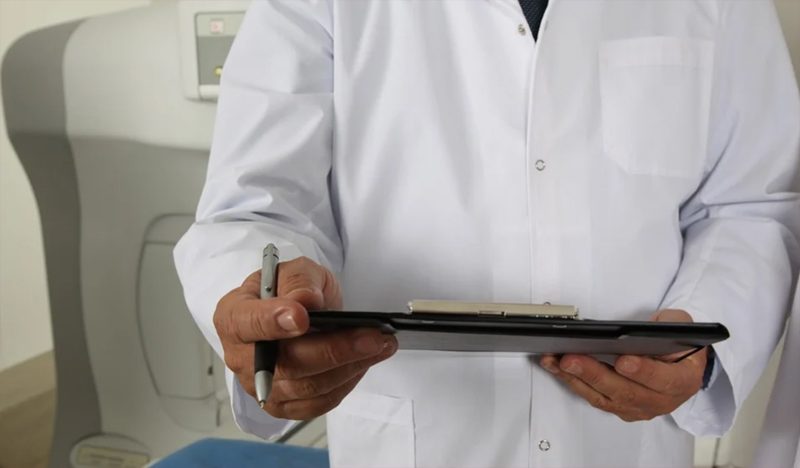 In response, The Young Doctors Association (YDA) has announced an immediate boycott of all medical services in Balochistan, reported the American news channel.
According to CNN report, the protest comes a day after 13 doctors in Quetta contracted the novel coronavirus.
The Pakistan Medical Association (PMA) noted that while "politicians and bureaucrats are often seen wearing N-95 masks during meetings and visits… health professionals are facing a dire shortage of (these masks) and PPE (personal protective equipment)", reported BBC.
Indeed, while many countries around the world regularly take to the streets to applaud their health workers during the crisis, doctors in one city - where almost 25 medical officials have already tested positive - were beaten by the police, for daring to protest over the lack of PPE, reported the British media outlet.