Indigo
IndiGo to operate 20 repatriation flights under Operation Ganga over 4 days
New Delhi: In its endeavor to support the repatriation efforts from Ukraine, IndiGo is operating 20 flights from Feb 28 February to Mar 3.
Out of these 20 flights, 6 flights have landed in Delhi bringing back over 1300 Indian citizens; another 6 flights are enroute and will land tomorrow; and an additional 8 flights will take off tomorrow to bring back Indian nationals.
The airline is operating these flights on A321 aircraft with all safety precautions. Some of these flights carried relief material during their onward journey to Budapest and Rzeszow, while bringing back evacuees in the return leg via Istanbul. These flights were operated as part of the Operation Ganga by Govt. of India.
Out of the total 6 flights that have arrived so far, 4 flights landed back in India with over 860 nationals on March 02, received by Dr Jitendra Singh - Minister of State PMO, Smriti Irani - Minister of Women and Child Development, Virendra Kumar Khatik - Minister of Social Justice and Empowerment, Rajeev Chandrasekar- Minister of State for Skill Development and Entrepreneurship and Electronics and Information Technology at the airport.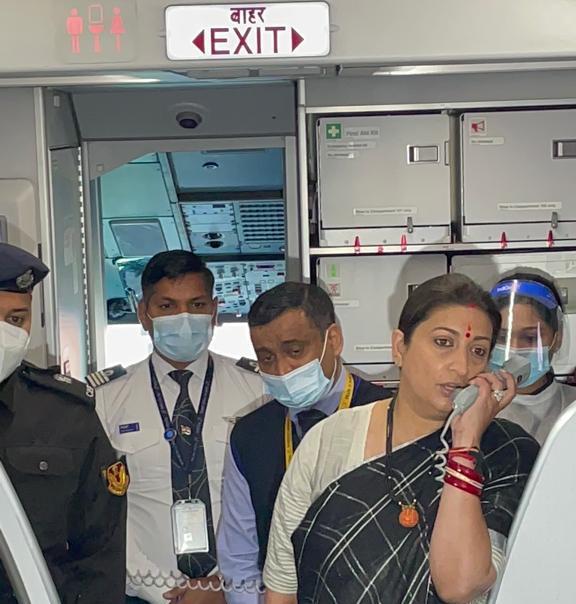 Wolfgang Prock-Schauer, President and Chief Operating Officer, IndiGo said, "We are pleased to contribute towards repatriation efforts of the Indian government. Our flights aided in the safe return of over 1300 Indian citizens from Budapest, Bucharest, and Rzeszow to Delhi so far and expect this number to go up with 14 more flights over the next two days. We would like to extend our gratitude to the operations team who have selflessly come forward to be a part of this mission, enabling the safe return of stranded citizens back to their homes. We will continue to contribute to the country in its time of need."