Port Stephens
Nelson Bay Marina
Australia Travel: Port Stephens- Read Now, Travel Later
Less than three-hour drive north from Sydney, Port Stephens regularly props up in the minds of the local Indian diaspora when thinking of a day trip to a nearby hideout to enjoy sea and sand. This destination is also pretty popular among overseas visitors and ranks high in almost every itinerary for anyone touring down under from India.
The popularity of the place is mainly because of its long and varied menu card for visitors plus availability of multiple and contemporary hospitality facilities like trendy cafes, restaurants and accommodation choices – all enveloped in a semi-urban environment, close proximity to Sydney surely is a major contributing factor.
Port Stephens is a region comprising many sea facing neighbourhoods, Nelson Bay being its hub. This suburb is home to a wonderful marina from where boats depart to cruise the surrounding waters to spot dolphins throughout the year and whales between May and October. Most day-trippers land in Nelson Bay to go for this cruise and if time permits move to nearby Anna Bay, another seafront location, to enjoy a camel ride over the gigantic sand dunes during sunset.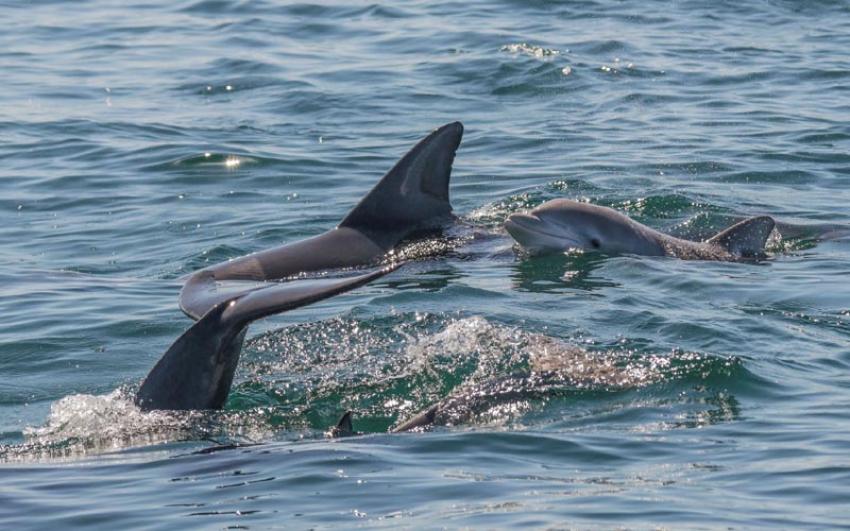 Dolphin Spotting
However, a day trip doesn't do total justice to Port Stephens as it offers many other interesting attractions beyond the sea and sand to keep visitors leisurely busy for a few days. For example, hiking up to the top of Tomaree Head is not only adventurous but also offers a 360-degree vista from the summit that's recognised as one of Australia's top ten scenic encounters. If relaxing in the water is desirable, tranquil Shoal Bay is an ideal location while animal lovers can visit the Irukandji Shark and Ray Encounters to learn more about these sea giants and the Koala Sanctuary to experience how some sick and injured koalas rescued by the locals are being looked after. Both the attractions clearly message how dearly Australians are committed to conserving animal life.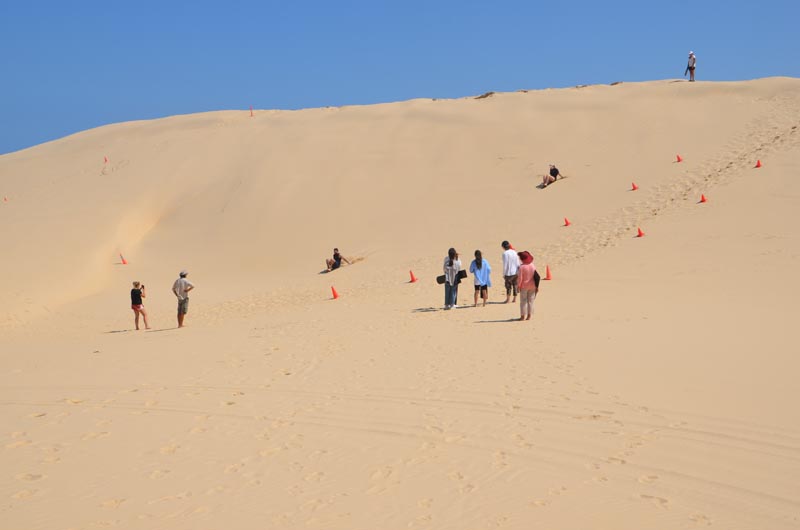 Playing with the sand
A key attraction of Port Stephens is its boutique food and wine scene and staying overnight or for a few days gives the opportunity to explore some of them from fine dining and fish and chips to wood-fired pizzas and Indian tandoori and curry delights. And no shortage of staying options from Airbnb nests to motels, hotels and luxury resorts to offer a good night's sleep.
TRAVEL NOTEBOOK
Getting There – During pre covid-time Singapore Airlines (www.singaporeair.com) connected major Indian cities via to Sydney from where its less than three hours by road
Accommodation– No shortage of accommodations to suit style and budget, the Mantra Nelson Bay (www.mantraaqua.com.au) near the marina is a good choice.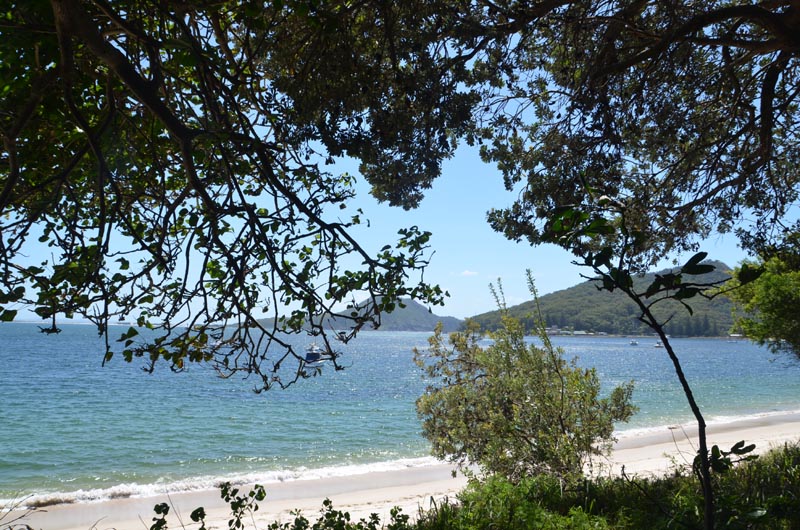 Shoal Bay
Few Recommended Restaurants – All located within easy distance from the centre of Nelson Bay
Few Recommended Tour Operators
More Info – Check www.portstephens.org.au