5-year tourist visa will benefit tourists of any nationality: Chairman of Sharjah Commerce and Tourism Development Authority
With the recent announcement of multiple-entry five year UAE visas for all nationalities, Sharjah considers it a great opportunity to attract more visitors from India and around the world. Commenting on the same, H. E. Khalid Jasim Al Midfa, Chairman of Sharjah Commerce and Tourism Development Authority said:
Tell us more about 5-year tourist visa and how Sharjah will benefit from it?
Recently H.E. Sheikh Mohammed bin Rashid Al Maktoum, Vice-President and Prime Minister of the UAE and Ruler of Dubai, announced that the tourist visa in the UAE will be issued for multiple-entry for five years for all nationalities. This step has been taken to boost the tourism economy in the country and increase the number of arrivals all around the world. The terms and conditions for obtaining the new visa will remain the same as those in place for all other types of tourist visas. The holders of the new five-year multiple-entry tourist visa will be allowed to stay for six months at a stretch.
Sharjah, being an important cultural and tourism hub will definitely benefit and have a huge advantage due to this new scheme. Previously, the tourist visas were valid for only 30 to 90 days. Now, tourists of any nationality can have the benefit of a five-year visa and explore our beautiful destination and return several times to enjoy various experiences offered by Sharjah.

What number of arrivals are you expecting from this new scheme?
The new visa scheme aims to double the number of tourists and will make it easier for the VFR segment as well to visit Sharjah. This will help UAE be a global tourism destination.
What are your plans with Sharjah Light Festival 2020?
More than 1.2 million people attended Sharjah Light Festival 2019. We plan to build on this success for the 2020 edition, which is a special anniversary, as its the 10th edition of the festival. This year we are celebrating the festival from 5th-15th February. Every year the elements of the light festival remain a closely held secret, the awe-inspiring festival is always a special surprise, however, with the help of technological advancements, the decorations, lightings and musical celebrations are expected to be bigger and better than ever especially as it will be the 10th anniversary year.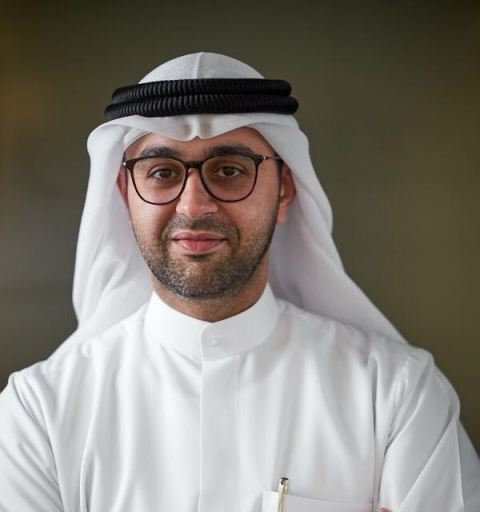 There will be international and local artists, curators and musicians creating a fascinating display of lights, colours and music in the city plus an exciting collaboration with two of the most highly regarded universities in the area, students from AUS and the University of Sharjah will participate in the creation of two special shows to be projected on the main buildings of both universities.