Cannes 2022
Images instagrammed by Deepika Padukone
'That's it! I'm taking a flight': Ranveer Singh writes after seeing Deepika Padukone's look at Cannes
Mumbai/IBNS: Actor Ranveer Singh was not only awestruck by his wife Deepika Padukone's images from the Cannes Film festival, but he also took a flight to be with her.
Padukone, who is a jury member at the Cannes Film Festival 2022, stunned the red carpet again on Thursday in a red outfit.
She made an absolute case of gorgeousness in a scarlet gown by Louis Vuitton.
The dress, cut low in the front and with a peplum at the waist and a train at the back, was accessorized with a Cartier necklace.
As she shared her image on Instagram, her husband Ranveer Singh, wrote this on her post: "Killing me."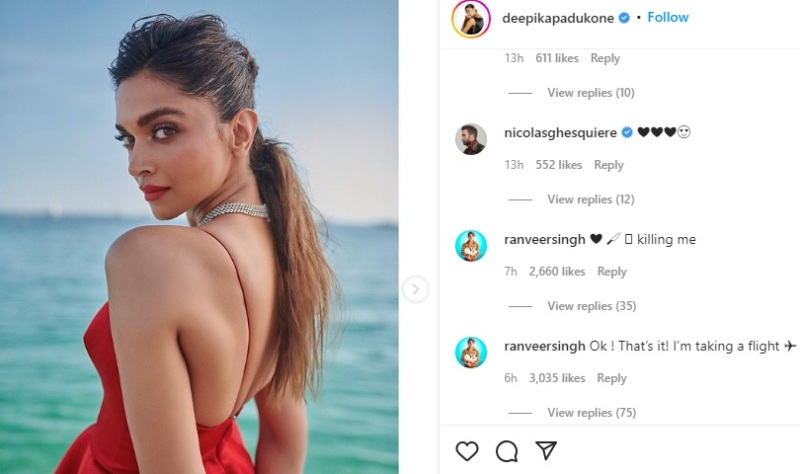 A few minutes later, he dropped another comment that read: "Ok! That's it! I'm taking a flight."
When Ranveer Singh said, he is taking a flight, he actually did. The actor was pictured at the Mumbai airport earlier.
Here's a screengrab of his look: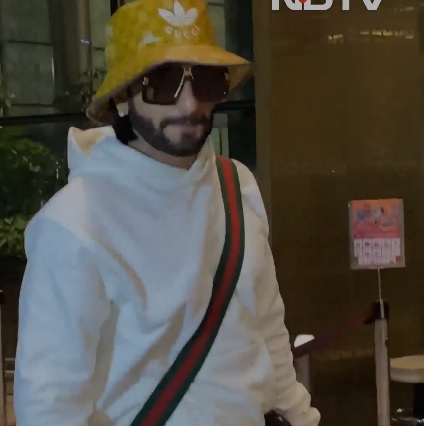 She ad sported a Sabyasachi saree in her first red carpet look.