Read our ultimate guide to find the best Indian online casino 2020! We help Indian players choose top online casinos based on several criterial such as withdraw options, promotions and selection of casino games!
Ads
Image Credit: Alia Bhatt Instagram
Alia Bhatt shares beautiful post on Neetu Kapoor's birthday
Mumbai/IBNS: Bollywood star Alia Bhatt has shared a beautiful post on veteran actor Neetu Kapoor's 62nd birthday.
Kapoor turned 62 on Wednesday.
In an Instagram story, Alia, who is now a leading contemporary Bollywood actor, wrote, "..You have and always will inspire me every single day. Love you too much.."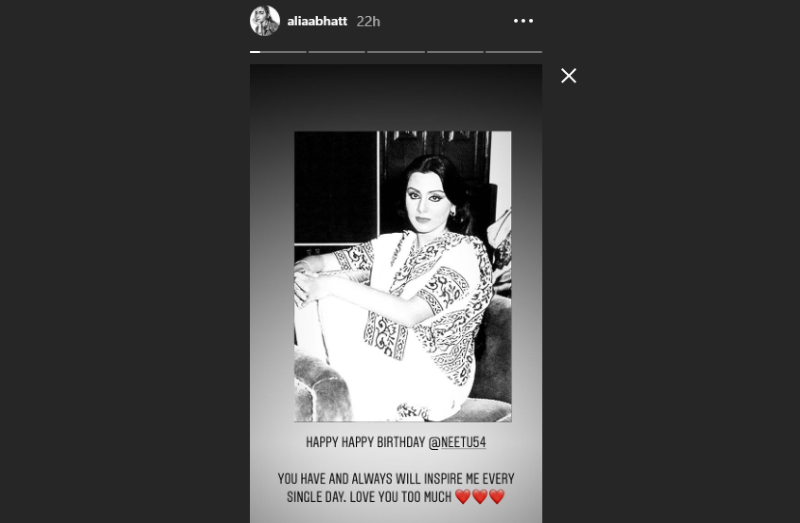 Alia is rumoured to be dating Kapoor's actor son Ranbir Kapoor.
Neetu Kapoor has very recently lost her actor husband Rishi Kapoor whose death has left a huge void in the Indian film industry.