Mumbai Building Collapse
Image Credit: UNI
Mumbai building collapse: 10 dead, 13 injured
Mumbai: At least 10 people were killed and nearly 13 others, including a woman, were reportedly injured after a four-storey building collapsed at Naik Nagar at eastern suburb of Kurla on Tuesday, a Fire Brigade official said on Tuesday.
According to officials, the entire wing of the ground-plus-three-storey building at Naik Nagar in Kurla crashed minutes before midnight on Monday night, trapping many persons living there.
Earlier this afternoon, the rescuers had recovered 21 persons trapped under debris, including four dead and another 17 injured (all adult males).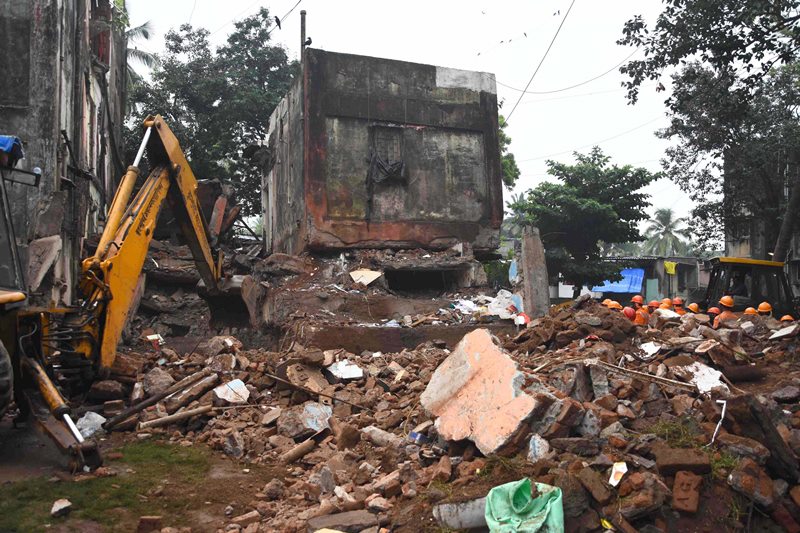 The injured were rushed to Rajawadi Hospital in Ghatkopar and LTMG Hospital in Sion.
Officials from the Fire Brigade said that 10 fire engines, six rescue vans and ambulances were engaged in rescue work.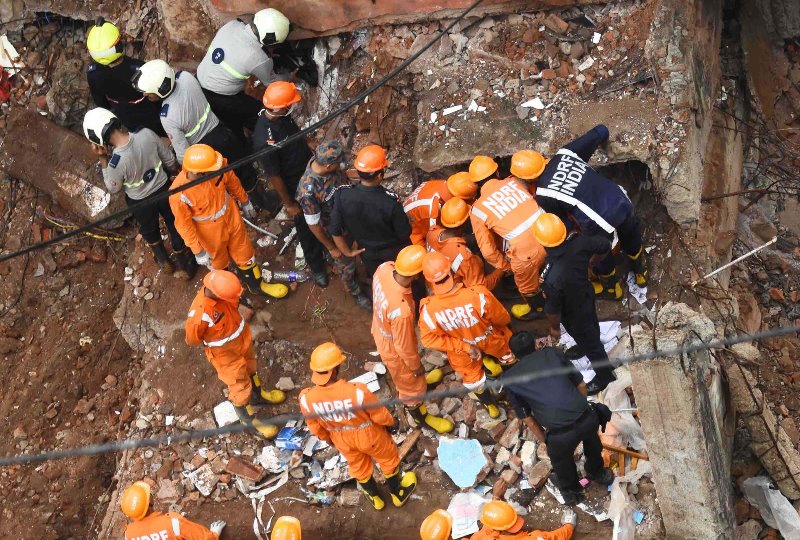 The Fire Brigade officials, however, said that some people may be trapped inside as two persons are missing and the rescue operation is in full swing, they added.
(With UNI inputs)