Pulwama Attack
Jammu and Kashmir: Students take out rallies in Kupwara to pay tributes to Pulwama martys
Srinagar: Students in Jammu and Kashmir's Kupwara district took out rallies in Krusan and Dherian areas on Monday to pay tributes to the martyrs of Pulwama attack.
They also condemned Pakistan-sponsored terrorism in Kashmir.
"The entire nation was heartbroken on February 13, 2019 when 40 valiant Indian soldiers lost their lives for the nation due to Pakistan-based terror group. Jaish-e-Mohammad attacked a convoy of security forces at Pulwama. Today, the nation is observing the third anniversary of the terror attack and remembering the supreme sacrifice of the 40 brave men of CRPF who attained martyrdom in Pulwama," one of the students told ANI.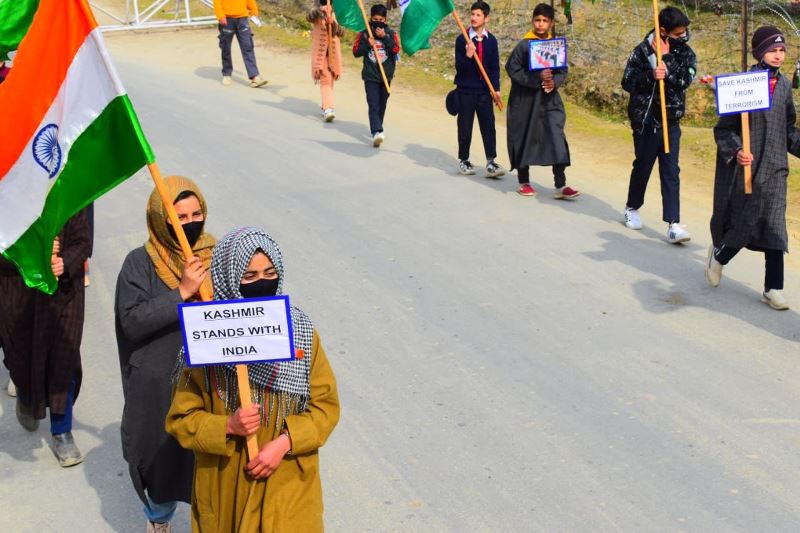 On Feb 14, 2019, a local suicide bomber belonging to the Jaish-e-Mohammad Adil Dar rammed his explosive-laden car into a CRPF bus at Lethpora Pulwama killing 40 personnel.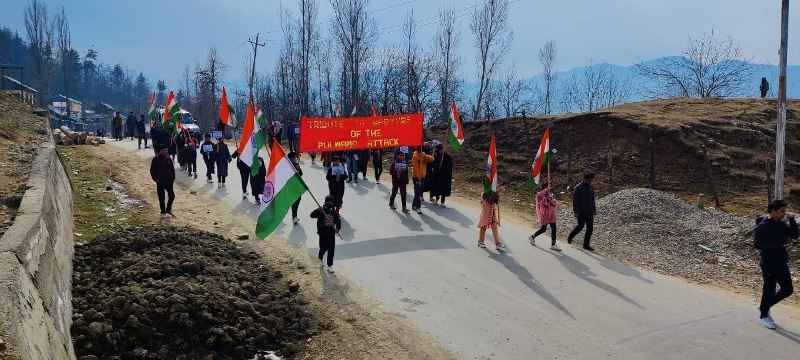 The attack was followed by the Balakote air strikes carried out by India against the terrorist launch pads in PoK. A day later Pakistan retaliated and it triggered a brief dogfight. The Pulwama attack had brought India and Pakistan to the brink of war.