Trekking Tragedy
Himachal Trekking Tragedy: Bodies of two deceased from West Bengal group retrieved, survivors rescued
Surviving members of the ill-fated trekking group from West Bengal along with their Sherpa guide and accompanying high altitude porters (HAPs) have been rescued from Khemenger glacier area in Spiti and brought to Kaza, the headquarters of Spiti sub division of Himachal Pradesh Wednesday .
Bodies of Sandip Kumar Thakurta (38) and Bhaskar Mukherjee- who breathed their last on Sept 24 and 25 respectively at Khemenger glacier due to extreme exhaustion after crossing about 5805 metre high Parahiyo Col near Bara Shigri glacier in Spiti Valley of Himachal Pradesh- have been retrieved, officials said.
The bodies would be brought back to Kaza Thursday morning. They were part of a six-member trekking team.
All the stranded members have been rescued by the ITBP and Dogra Scout of the Indian Army. They were assisted by the local HAPs. The injured have been admitted to hospital at Kaza. The rescued members are now safe.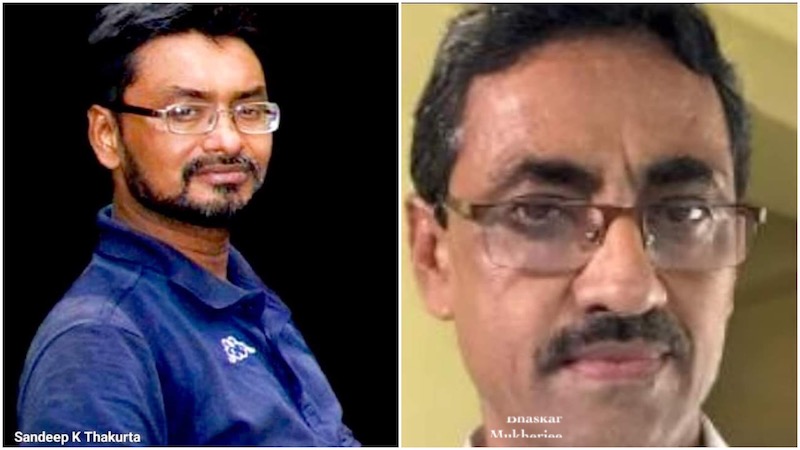 Additional district magistrate of Kaza Mohan Das Sharma said "all members along with their accompanying persons are now with us in Kaza."
"All are safe. Medical check up has been conducted. They all are fit and fine except three who require medical attention. Postmortem of the bodies shall be conducted tomorrow," he said.
Meanwhile a pall of gloom has descended among the mountaineering fraternity in West Bengal, particularly in Belghoria and Barrackpore in Kolkata's adjoining North 24 Parganas district where Bhaskar Mukherjee and Sandip Thakurta used to reside.
The six member venture, organised by Arete Mountaineering Foundation in North 24 Parganas, comprised Debashish Bardhan (leader), Ranadhir Roy, Bhaskardeb Mukhopadhyay, Tapas Kumar Das, Sandip Thakurta and Avijit Banik.
The team left Kolkata on Sept 11 last. They were subsequently joined by one Sherpa guide and ten high altitude porters from Himachal Pradesh.
According to an available report, the team reached Batal via Manali and started their trek from there on Sept 17.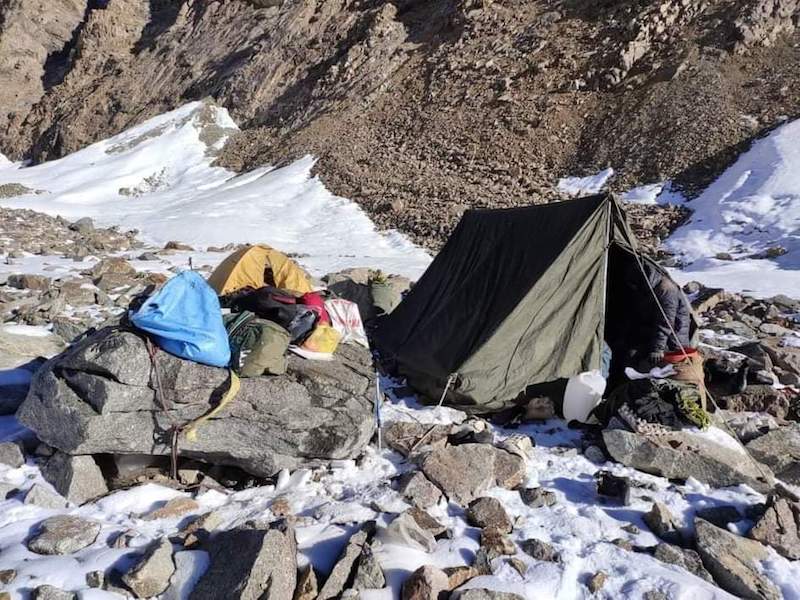 They were to reach Manikaran after moving through Bara Shigri snout point, Concordia glacier and crossing 5805 metre Parahio Col and 5905 metre Dibi Bakri Col and Holmes Col.
The report said the tragedy struck the team as they reached Khemanger glacier after crossing Parahio Col on 24th night when Sandip Thakurta breathed his last because of extreme exhaustion. Bhaskar also passed away the next morning for the same reason.
Then one of the fittest members in the team and another among the HAPs trekked their way to Kaza and sought help from the local authorities for rescue of the other members and HAPs who were stuck up at Khemenger glacier with the bodies of their teammates.
Banik also informed the family members of the Sandip and Bhaskar beside Arete Mountaineering Club of Hridaypur, Barasat in North 24 Parganas about the tragedy.
Indian Mountaineering Foundation in New Delhi was also contacted which in turn requested officials in Kaza to speed up the rescue work.
The officials in Kaza worked very fast and promptly sent out a 32-member rescue team comprising personnel from ITBP and Dogra Scout of Indian Army including a medical officer and about a dozen HAPs who successfully rescued the trekking party and also retrieved the bodies of Sandip and Bhaskar.
Both Sandip and Bhaskar were very close friends and have participated in a number of high altitude trekkings earlier. Both of them were very good at photography. Incidentally, Sandip's mother expired while he was on this trek and could not be intimated about her demise.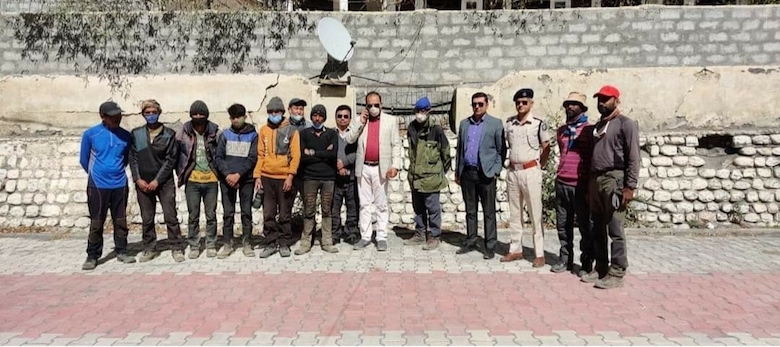 Sandip, who was a teacher of economics in a school, is survived by his wife, two daughters and father while Bhaskar left behind his wife and a son who is at the moment in the United States pursuing his Ph.D.
Bereaved family members of both the trekkers and officials of the Arete Mountaineering Foundation have contacted the concerned government authorities for the safe return of the surviving members and the sherpa guide and for bringing the bodies of Sandip and Bhaskar to their respective homes for the last rites.