J&K illegal gun license case
Image Credit: UNI
CBI raids 40 locations in Jammu Kashmir and Delhi in illegal arms license case involving DMs
Srinagar/IBNS: Over 2.78 lakh illegal gun licenses were issued by several district magistrates in connivance with arms dealers, the evidence of which have been traced back to 2012, the Central Bureau of Investigation (CBI) said on Saturday, according to media reports.
The Central investigating agency is investigating an arms licence racket which was first discovered by the Anti-Terrorism Squad (ATS) of Rajasthan Police in 2017, according to an NDTV report.
The report said that an IAS officer, Rajiv Ranjan, and one more person were arrested by the CBI last year.
Ranjan and Itrat Hussain Rafiqui issued several illegal licences when they were Deputy Commissioner of Kupwara district, the report said.
The racket surfaced when they arrested Ranjan's brother and others working as middlemen for gun dealers, the report informed.
The Rajasthan ATS found criminals carrying licensed weapons issued by bureaucrats in Jammu and Kashmir and also came to know that 3,000 licences were issued in the name of Army personnel with the help of fake documents, it said.
The case was handed over to CBI by former Governor of Jammu Kashmir NN Vohra when he found a scam was being run by administrative officers in Jammu and Kashmir, the report added.
The CBI raided 40 locations across Jammu and Kashmir and Delhi on Saturday morning, including the residence of senior J&K IAS officer Shahid Iqbal Choudhary and Neeraj Kumar.
In Jammu and Kashmir the raids took place in Srinagar, Udhampur, Rajouri, Anantnag and Baramulla.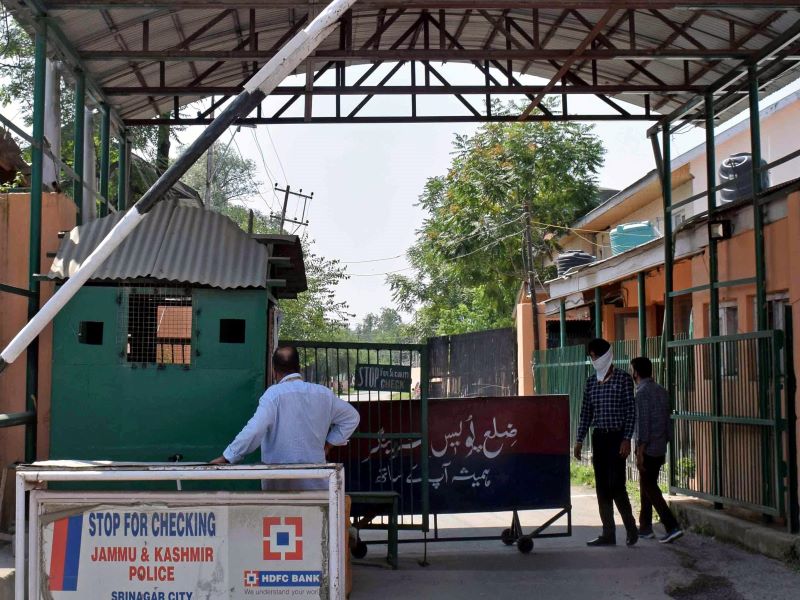 Choudhary is Secretary of Tribal Affairs and CEO Mission Youth, J&K. He has served as the district magistrates of six districts.
He claimed no incriminating evidence was found by the CBI in the raids on his residence but admits irregularities in certain cases.
With ref to media reports I've to confirm that CBI did search my residence & found nothing incriminating in ongoing arms license probe. Media friends may note the probe covers 4 years across all distts. I am fully answerable to CBI for my tenure. Stats from my tenure are below 👇 pic.twitter.com/qhl60AFrGI

— Shahid Choudhary (@listenshahid) July 24, 2021
The BJP unit of Jammu and Kashmir has welcomed the raids and hailed Prime Minister Naendra Modi's leadership for the crackdown on illicit arms rackets who were illegally distributing arms across the country.
"These licences were issued during previous regimes. CBI should get to the bottom of it who all were given gun licences; who are these people in different parts of the country and Jammu and Kashmir. It should be exposed," BJP spokesperson Altaf Thakur was uoted as saying by NDTV.