Farmers' Protest
UNI
Farmers' tractor rally turns violent: Govt suspends internet services in parts of Delhi-NCR
New Delhi/UNI: The Union Home Ministry on Tuesday afternoon suspended internet services in parts of National Capital and surrounding areas to maintain public safety as clashes erupted between protesting farmers and police over the tractor rally.
"In interest of maintaining the public safety and averting public emergency, it is necessary and expedient to order, the temporary suspension of internet services," reads an order issued by the ministry.
As per the order, the services have been suspended at Singhu, Ghazipur, Tikri, Mukarba Chowk and Nangloi and their adjoining areas in the NCT from 1200 hrs to 2359 hrs.
Protestors on Tuesday morning broke the security cordon at the Delhi's borders and attempted to reach historic Rajpath to take out a march against the farm laws.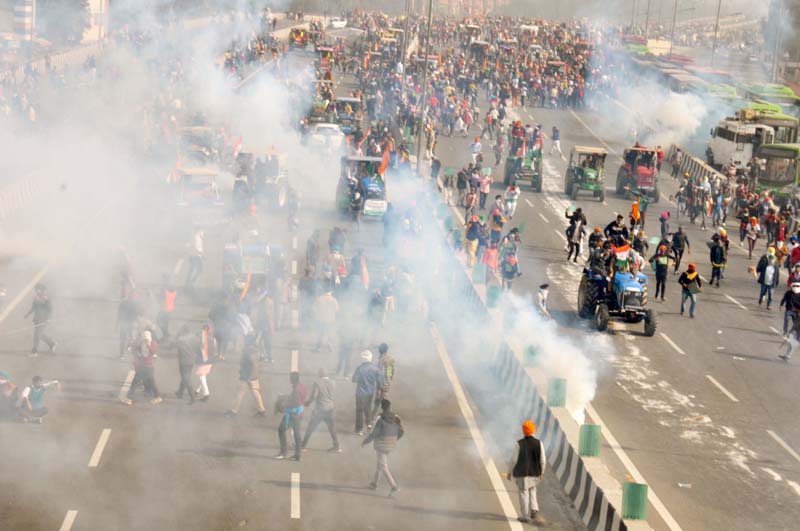 As per reports, scores of people have been injured but official figures are not out yet.