Flashback 2020
India and World 2020: Annus Horribilis of pandemic and deaths
IBNS correspondent Supriyo Hazra looks back at the viral life-changing year that is stranger than fiction for both the world and India
COVID-19, lockdown and resurgence of the virus in different corners of the world marked 2020, a year which can be called annus horribilis, if borrowed from the famous remark of Queen Elizabeth of the year 1992 when the British monarchy was rocked by falling marriages and fire and scandals.
2020 was an annus horribilis in true sense not just because humankind was forced to wear a mask and sanitize their hands seamlessly. Besides the endless news of deaths from the virus, economies were shattered and the world came to a standstill as humanity struggled to return to normal life and find means of earning their livelihoods.
Misery, job loss and pain of losing their closest person resonated across the globe and year. Amid all COVID-19 tensions, US polls, terror attacks in different parts of the world and deaths of several eminent personalities also kept people engrossed.
Pandemic and the world
Almost beating the horror of the Second World War and bringing back the worrisome year of 1920 when Spanish flu had hit the globe, 2020 witnessed another dark episode when coronavirus, which originated from China, disrupted normal life.
Despite erupting in China late last year, the virus extended its killer paws across the globe slowly this year, killing millions, forcing the imposition of job-destroying lockdowns and leaving the world paralysed month after month after month.
When it seems that the world is limping back to normal, the UK is starting to record a new strain of the virus, giving people no reprieve from worries the year ahead. Several nations have already stopped air travel with the UK to stop the spread of the virus strain though it is not found in many other countries, including India.
The virus hit the US hardest followed by countries like India, Brazil, Italy among others. Health facilities across the globe struggled before the growing number of COVID-19 cases as medical experts worked 24 hours to give respite to the infected people. Countries also witnessed the deaths of doctors and other medical professionals who tried desperately to find ways to bring the growing cases down and save precious lives.
India lockdown:
In India, lockdown was imposed by the Modi government in late March in a bid to curb the rising cases. However, the lockdown left innumerable people homeless as migrant workers took to the streets to reach their towns and villages from big cities jobless, stagnating the economy.
Amid lockdown, when bus, train, flight and other modes of transport were stopped, people started moving from one part of the country creating a major humanitarian crisis. While some labourers walked, some cycled and some hitch-hiked their way home, others. Some were less fortunate as they died on their way.
December saw a slim hope as the rising COVID-19 case graph is showing a downward trend, giving a hope that 2021 will bring better times with a vaccine perhaps available to all throughout the year. But the news of a new strain continues to overshadow the positivity over vaccine news.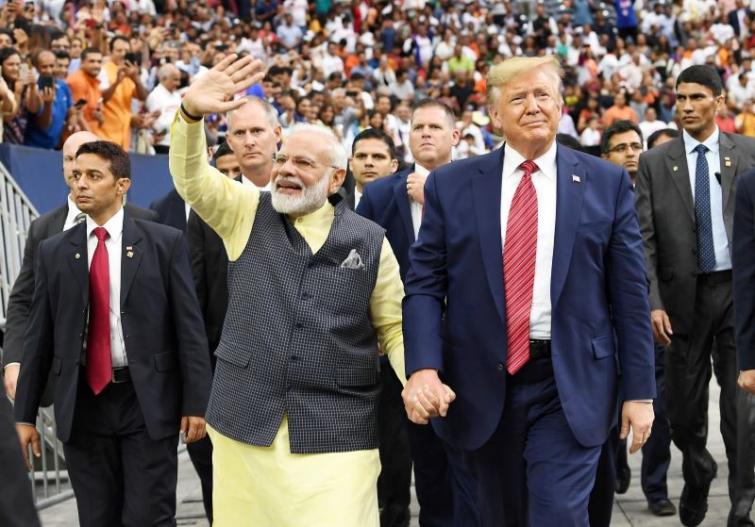 Namaste Trump: US President visits India
At a time when India was witnessing protests over the controversial Citizenship Amendment Act, US President Donald Trump visited India for the first time during his tenure. Greeted by PM Modi with a hug as he landed in Ahmedabad, a waving crowd greeted Donald Trump and his family to the nation for their two-day grand event. Trump and Modi addressed the large crowd who had gathered in the Ahmedabad stadium during the massive event. Trump and his wife Melania also visited Taj Mahal during their maiden visit.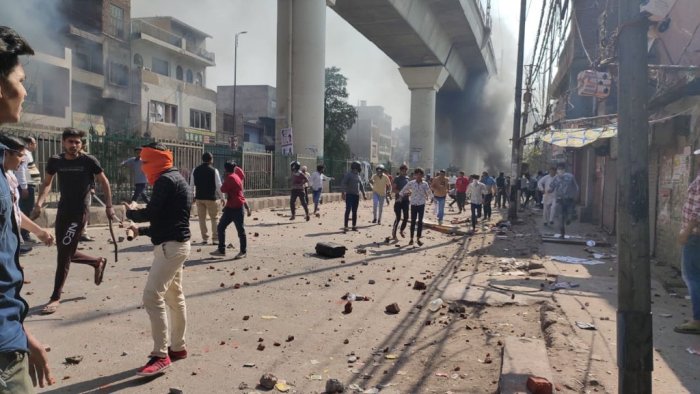 CAA protests: Violence scars Delhi
Supporters and protesters of the controversial Citizenship Amendment Act clashed in national capital Delhi in the beginning of the year, leaving over 50 people dead. Delhi was hit hard by communal riot which even led to destruction of houses, schools and other public properties, leaving the national capital on the edge for several days. Tear gas shelling by security forces, stone throwing and other forms of violence damaged peace and Delhi had turned into a battleground for Hindus and Muslims over the controversial bill.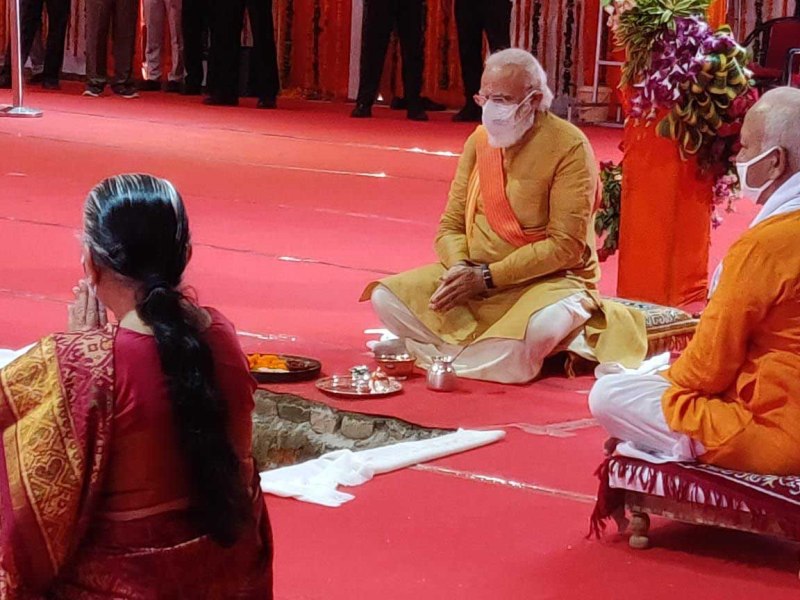 Ayodhya: Ram Mandir Bhoomipujan
PM Narendra Modi, UP Chief Minister Yogi Adityanath and senior BJP leaders visited Ayodhya on Aug 5 for the groundbreaking ceremony of the Ram Temple. Aug 5 was a significant day as in 2019 the Centre had taken another massive step by abrogating Article 370 in Jammu and Kashmir. The groundbreaking ceremony was also a major event held in the nation amid COVID-19 pandemic.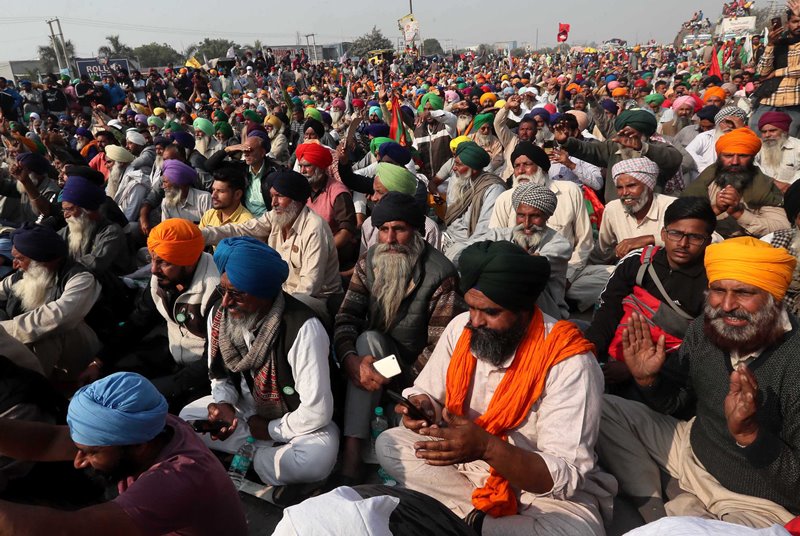 Farmer Protest: Delhi witnesses protest again
While the year commenced with Anti-CAA protests, the national capital New Delhi once again witnessed tension as a large number of farmers camped near the entry point to the capital city to protest against three new farm laws passed by the Centre. Farmers, despite facing lathicharge and tear gas shelling by the security forces and braving the chilling weather, are continuing their protests until the laws are repealed. The series of talks held between the Centre and farmers representatives have failed to break the deadlock.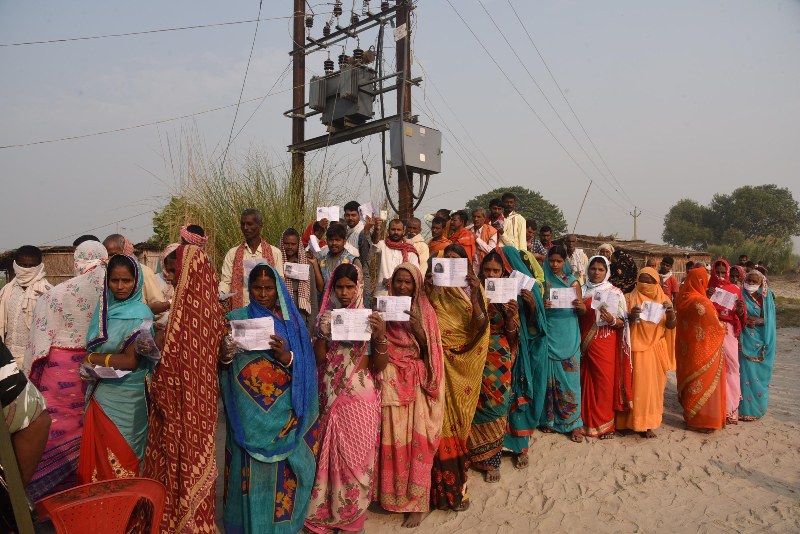 Bihar Polls: Nitish Kumar works back to power
Bihar Assembly polls remained one landmark event of the year as it was the first major election held in the country post COVID-19 lockdown. The National Democratic Alliance (NDA) scripted victory as key alliance partner JD(U) chief Nitish Kumar once again returned as the Chief Minister of the politically crucial state. This was Kumar's seventh stint as CM of the state.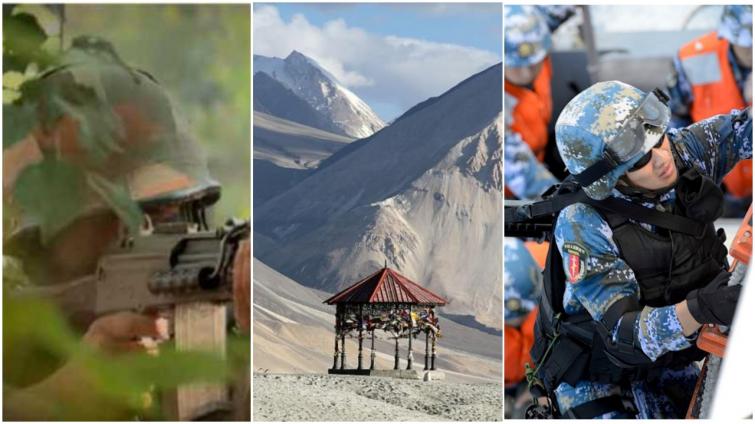 India-China conflict: Galwan faceoff
Amid the coronavirus and lockdown woes, the Indian soldiers were faced with another challenge across the border as they fought the Chinese aggression in eastern Ladakh border. As many as 20 Indian soldiers were martyred during the violent border standoff with the Chinese troops in Ladakh in June. The incident led to months of border escalation between the two countries. Officials from both the nuclear armed Asian giants have met several times over the past couple of months to reduce the conflict. As a part of the deteriorating bond, India banned 59 Chinese Apps, including TikTok.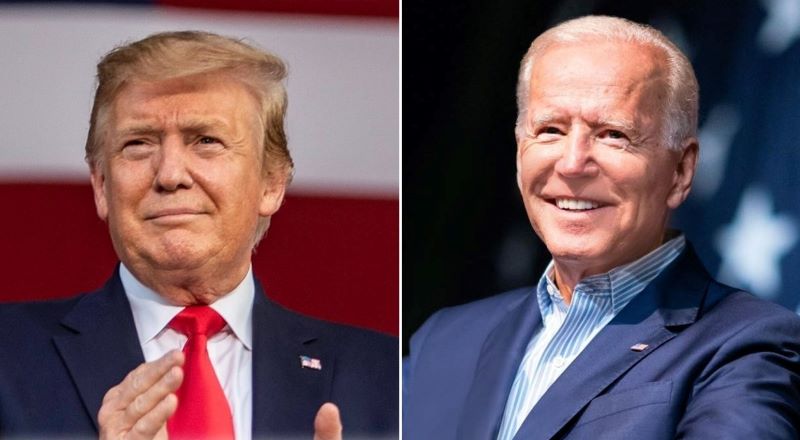 Election Abroad:
US Presidential Polls: Joe Biden-Kamala Harris oust Trump
In a historic mandate, India-American Kamala Harris became the first US female vice-president while Joe Biden dashed Donald Trump's hope of returning for a second term to cruise his way to become the US President. Kamala also earned a place in history as she became the first black person and the first person of South Asian descent to hold the post.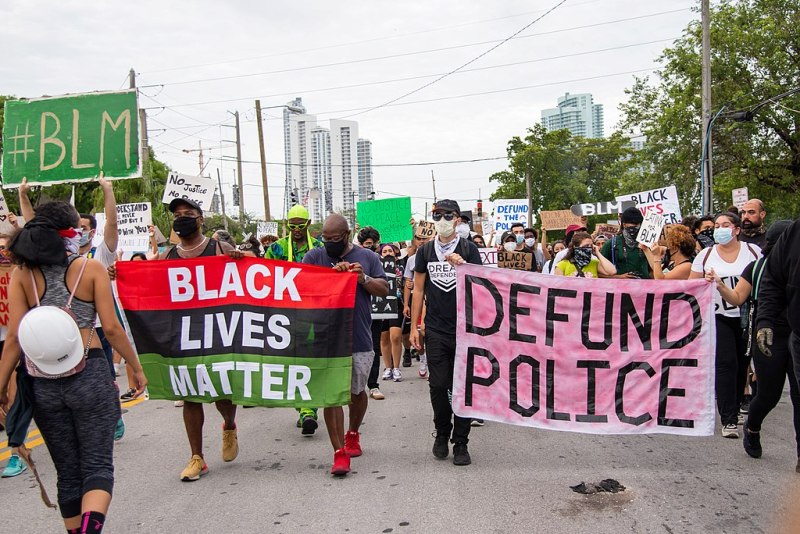 George Floyd Death: Black Lives Matter
The US this year witnessed a massive protest after 46-year-old George Floyd died after a white policeman pressed his knee on his neck for several minutes. The video of the incident went viral. The death not only triggered demonstrations within the USA but anti-racism protests were also reported from 60 countries across the world. Political leaders, actors, sportsmen and activists 'took the knee' as the cries of 'Black Lives Matter' resonated globally.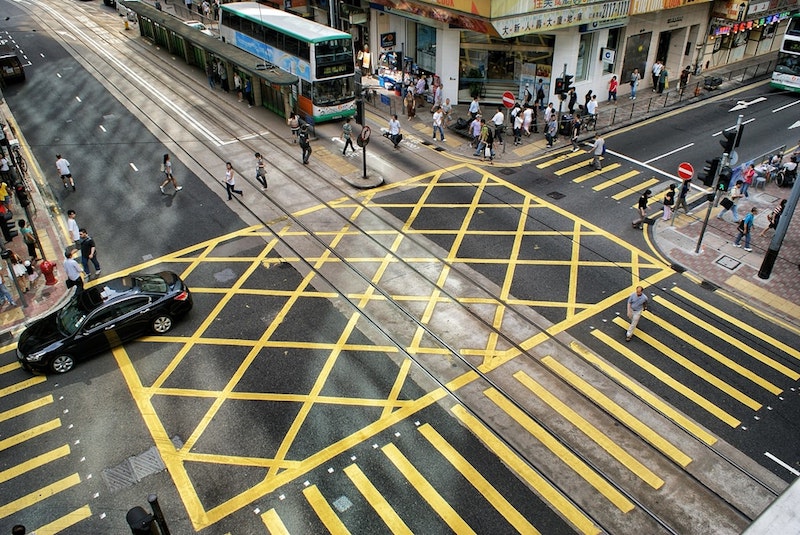 Hong Kong: Tension escalates amid passing of security law
China's parliament backed a new security bill in June which is meant to bring about tighter control over Hong Kong. It underlines that anyone who undermines Beijing's authority in the territory will be treated as a criminal and his or her action will be deemed crime against the state.The new bill has caused deep concern among those who say it could end Hong Kong's unique status.The move sparked a new wave of anti-mainland protest.
Macron: From liberal poster boy of France to Muslim world eyesore
Once a poster boy of the all-embracing liberal West, who in elections defeated the far-right, French President Emmanuel Macron is now suddenly an enemy of the Islamic world with the Turkish president even calling him "mentally unwell".
Leaders of several Muslim countries have come down heavily on the French President for his efforts to keep his country free from Islamist terror as Macron faces one of the toughest challenges of his Presidency.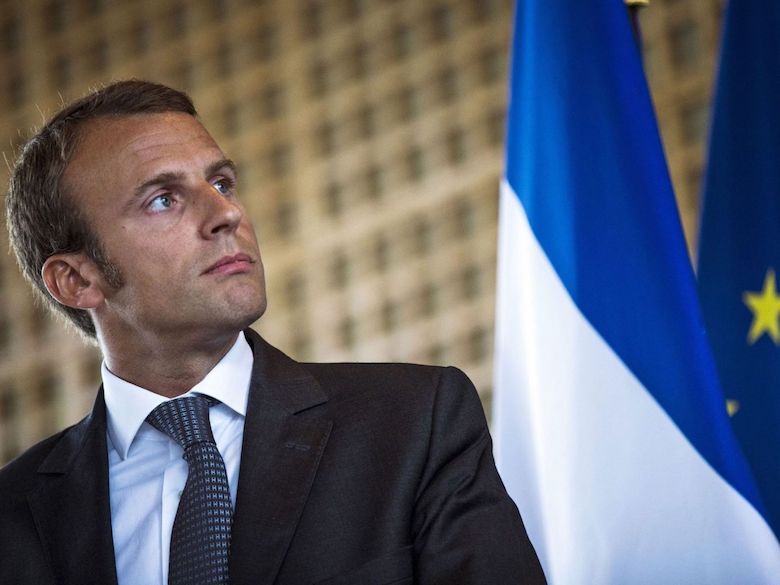 "Our challenge is to fight against those who go off the rails in the name of religion … while protecting those who believe in Islam and are full citizens of the republic," Macron said on October 2, hinting at a new law that will be presented in December.
He spoke about the need to free Islam in France from foreign influences as he suggested a move to stop Imams from getting trained abroad and cracking down on religious funding.
What went on deaf ears was his words on not targetting those who "believe in Islam and are full citizens of our Republic."
A fortnight later, a history teacher, 47-year-old Samuel Paty was beheaded in Paris for showing a caricature of Prophet Mohammad during a discussion on free speech.
Macron was essentially targetting this fanaticism from Islamists, but became a target himself.
On Oct 29, another Islamist terror struck France, claiming the lives of three people, incluidng the beheading of one. The attacker, a knife-wielding man, was heard shouting 'Allahu-Akbar' multiple times while he was being nabbed by law enforcement officials.
Any sane individual with an iota of shame would call it a heinous crime, but not former Malaysian Prime Minister Mahathir Mohamad.
Mahathir tweeted that Muslims "have the right to kill millions of French people" to avenge the past.
In a series of tweets, the 95-year old Mohamad justified why his claim was right, while labelling Macron as uncivilised.
Macron won the 2017 French presidential election based on his pro-EU, liberal stance, edging past his far right rival Marine Le Pen.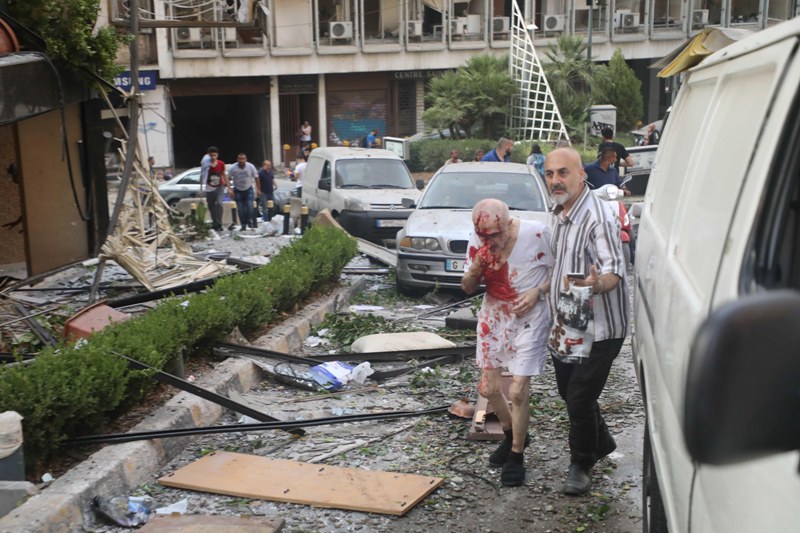 Disaster of the Year: Beirut Blast
This is a spectacle of death and devastation no one had witnessed before perhaps except for some footage of a war zone. On 4 Aug, a large amount of ammonium nitrate stored at the port of the city of Beirut, the capital of Lebanon, exploded. It killed over 200, injured officially around 6,500, and damaged property valued to be around US$15 billion. The blast left the entire city shaken. No one would ever forget the visual of a part of the city blowing up in a mushroom cloud like some nuclear catastrophe.
President Michel Aoun later said 2,750 tonnes of ammonium nitrate had been stored unsafely in a warehouse for six years, leading to the blast.
The Dry Spell in the Sports World:
The COVID-19 pandemic hit the sports world badly as major events were delayed or cancelled.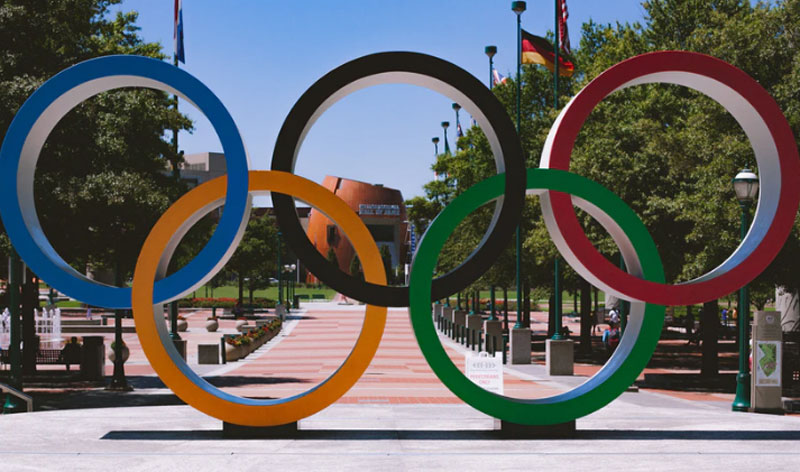 Olympics: The biggest sporting event of the year was the Olympics and it was originally scheduled to be held from July 24 to Aug 9. However, the event will now be held in 2021 due to the tough situation the world is passing through due to the virus breakout. The event is now scheduled to be held from July 23 to Aug 8 next year if things go well.
Euro 2020: Apart from the Olympics, another crucial football event Euro 2020 was also deferred to 2021. Originally scheduled to be held from June 12 across 12 nations in Europe, the grand event will now be held from 11 June to 11 July 2021. The decision to postpone the event was made after COVID-19 cases started to rise in several European nations like Spain and Italy.
Wimbledon: Tennis lovers were left heartbroken as the All England Lawn Tennis Club (ALETC) took a bold decision to cancel Wimbledon 2020 on April 1. The mega annual Tennis event will now be held in 2021 from 28 June to 11 July.
T20 World Cup: The International Cricket Council was forced to postpone the World T20 event after cases started to rise globally. The event was scheduled to be hosted by Australia between October 18 and November 15 this year.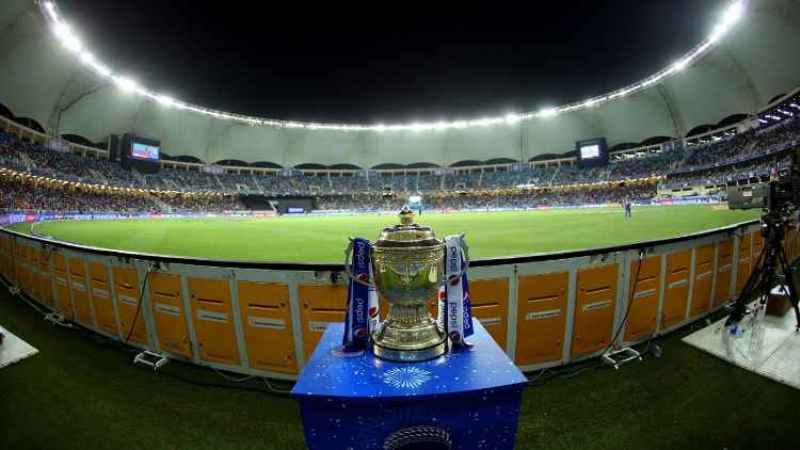 Indian Premier League: The cash-rich league had a delayed start in 2020. India has seen rising cases of COVID-19 and this led the organizers to shift the event from the country to the UAE. The event was held from Sept 19. The BCCI ensured 'bio-secure bubbles' in hotels, training sessions, matches and transportation for players and others so that the event was successfully held away from home, giving cricket lovers something to cheer about amid gloom that prevailed for months due to the virus and lockdown.
Mumbai Indian extended their IPL title victory as they defeated Delhi Capitals in the final to clinch the trophy for the fifth time in the history of the game.
India bowled out for 36 runs:
Leaving the country shocked, Indian team were bowled out for 36 runs in the second innings in the Pink Ball Test against Australia in December and eventually losing the opening match of the series. This was the first Pink Ball Test played between the two nations.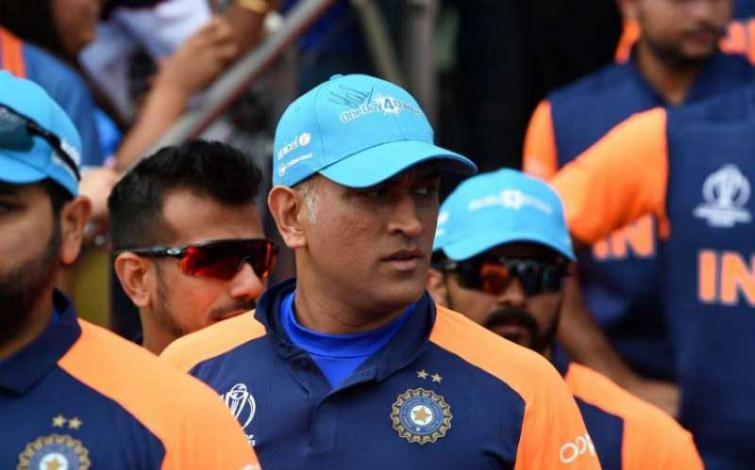 MS Dhoni: Captain Cool retires
Cricket enthusiasts and MS Dhoni worshippers were left shocked when 'Captain Cool' announced his retirement from world cricket by posting a cryptical video on social media platform on August 15, the day observed as Independence Day in India. MS Dhoni last featured in the World Cup semi-final match against New Zealand in 2019 which India lost, ending the Men In Blue's aim of winning the title for the third time.
Bollywood: Death, drugs and drama
Sushant Singh Rajput: A death that rocked film world
Sushant Singh Rajput left his fans shocked one Sunday afternoon in June he supposedly committed suicide in his Mumbai residence, triggering a tsunami of events that almost felled big Bollywood names and dragged several top stars and personalities into controversies ranging from nepotism, bullying of those from non-film backgrounds and drugs.
An engineering dropout, Sushant came to Bollywood from a middle-class background but went on to deliver many memorable movies, including the biopic on former Indian skipper MS Dhoni. The entire country was left shocked when on June 14 the actor was found dead in his Bandra flat. He had allegedly committed suicide by hanging himself to death. A CBI investigation into the incident is still on. The death left a deep impact in Indian society as a section of people saw the instance as a wake-up call to introspect on the functioning of the entertainment industry in Mumbai.
The death triggered debates on issues like favouritism, insider versus outsider, and nepotism like never before. With Bollywood actors making strong remarks and observations on the death at that point of time, it was actress Kangana Ranaut who created a massive controversy by saying that Sushant's death was "a planned murder".
She even questioned the role of "Bollywood mafia" in his alleged suicide. The actress alleged that the film industry sidelined Sushant despite putting up strong show in several films like Kai Po Che, MS Dhoni: The Untold Story, Kedarnath, and Chhichhore. A major divide was witnessed within the industry when several prominent actors like Abhay Deol, Abhishek Kapoor, Raveena Tandon, Shekhar Kapur, Abhinav Kashyap, Ranveer Shorey spoke out on the imbalance of power, nepotistic and bullying culture and privilege club in Bollywood.
They mentioned how these practices make it difficult for the real talents with no film connections to sustain and thrive in the Bollywood industry. Soon the case took a turn when Sushant's family alleged that the actor was murdered and lodged FIR against the actor's girlfriend and actor Rhea Chakraborty.
The Narcotics Control Bureau (NCB) is even investigating into the drug angle connected to the death of the actor. Rhea and her brother Showik Chakraborty were arrested by the Narcotics Control Bureau (NCB) in connection to the drug probe linked to the death Sushant. Rhea was granted bail in October. Meanwhile, #JusticeForSSR remained one of the top trends on Twitter and other social media platforms. His last film Dil Bechara was released online after his death.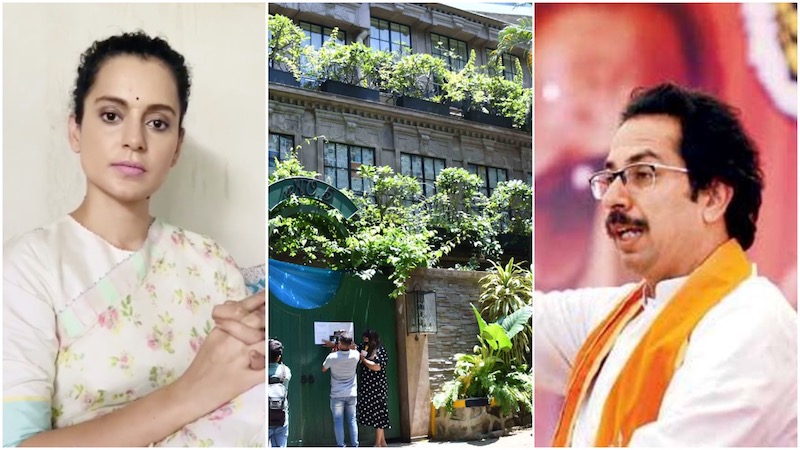 Kangana Ranaut and Shiv Sena: Bollywood's 'Queen' of controversy, Kangana Ranaut lived up to her outspokenness and fights this year. Rather she pushed the envelope with all guns blazing with the tragic end of actor Sushant Singh Rajput. Kangana stoked the fire when she alleged that the 'Kedarnath' actor did not suffer from any mental illness and was rather "murdered" by the cruelty of the "Bollywood mafia promoting nepotism", with a major attack on none other than Karan Johar.
As her battle raged with the Shiv Sena dispensation in Mumbai, Kangana found herself sucked into it further when in September a portion of her Pali Hill office was demolished by the Brihanmumbai Municipal Corporation (BMC) holding that it was an "illegal construction". The act saw Kangana taking on Uddhav Thackeray head on, on social media and warning him of the consequences in a rather pedestrian language.
She got relief from the Bombay High Court on Nov 27 when it quashed BMC's order on demolition. It also described BMC's move as "mala fide".
Kangana kept the controversy cauldron boiling and kept posting her controversial views on different issues and people, be it farmers' protests or industry veterans like Jaya Bachchan. Well on the workfront she wrapped up the year completing the filming of Thalaivi- the revolutionary leader, a biopic on late Tamil Nadu chief minister J Jayalalithaa.
Year of Deaths:
The eventful 2020 will also be remembered for the demise of several eminent personalities from different spheres of the society.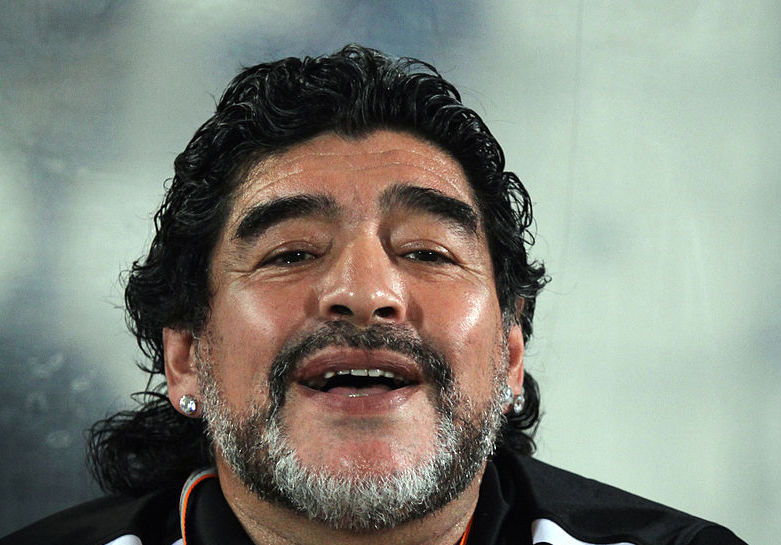 Diego Maradona: The world of football lost its golden boy when Diego Maradona passed away on November 25.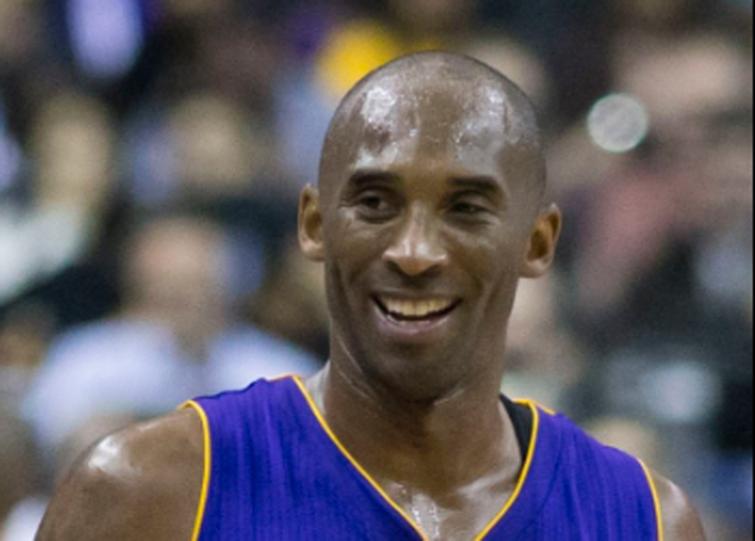 Kobe Bryant: Away from the world of football, one of NBA's all-time greatest players Kobe Bryant died at the age of 41 on January 26. Shocking the world, he died due to a helicopter crash near Los Angeles along with his 13-year-old daughter Gianna and seven others.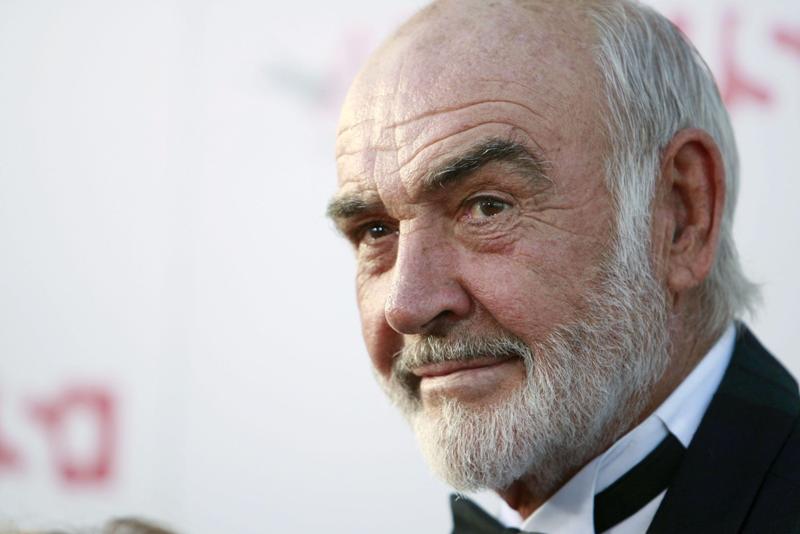 Sean Connery: Legendary Scottish actor Sean Connery, who was known for his onscreen portrayal of James Bond, died on October 31. He was 90.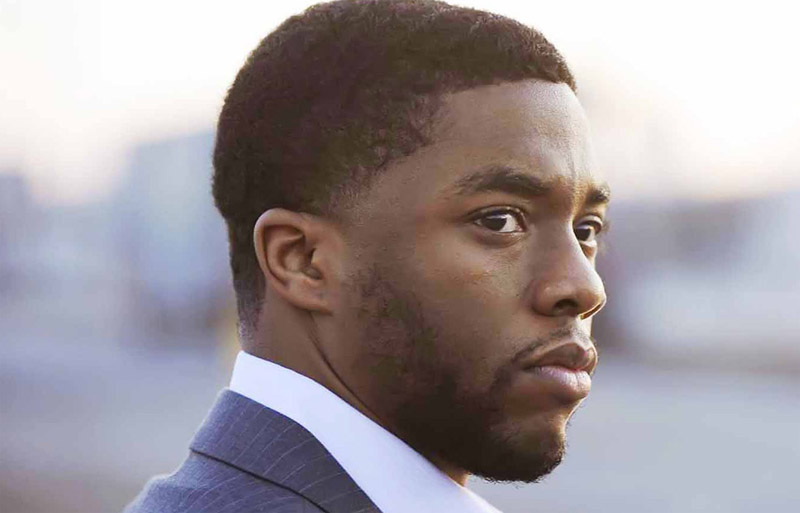 Chadwick Boseman: After battling against colon cancer for several years, actor Chadwick Boseman, who is best known for playing the super hero character of Black Panther, died on August 28.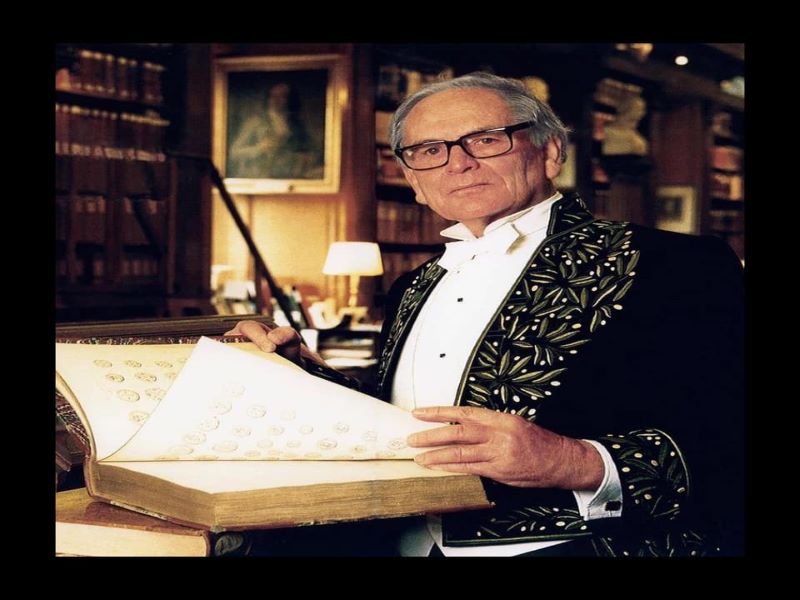 Pierre Cardin: The legendary fashion designer, who revolutionised fashion in 1950s and 60s, passed away on Dec 29 in a hospital near Paris at the age of 98.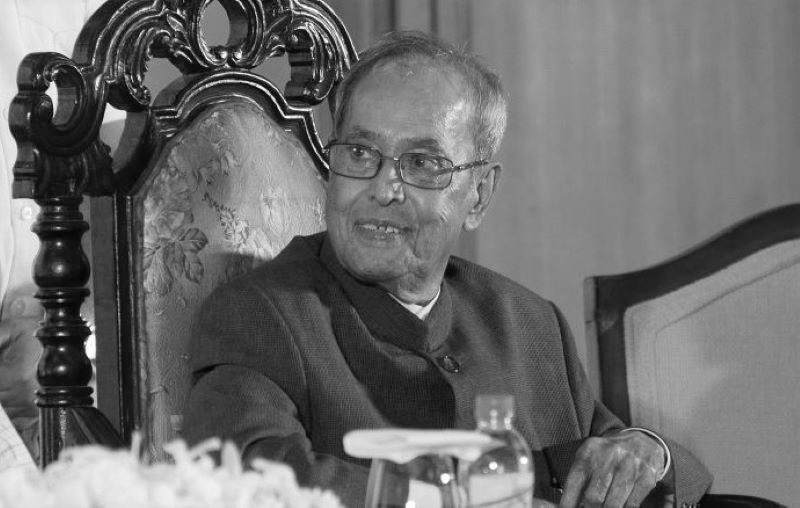 Pranab Mukherjee: Former Indian President Pranab Mukherjee, who remained the ceremonial head of the country from 2012-2017 after dominating the political scene as a top Congress leader for nearly five decades, died on Aug 31. He was 84.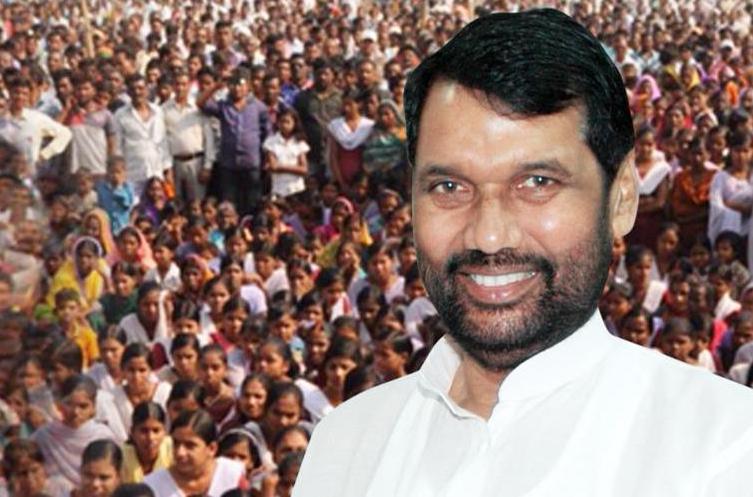 Ram Vilas Paswan: Union Minister and Lok Jansakti Party founder Ram Vilas Paswan died in a hospital in New Delhi on Oct 8. He was 74.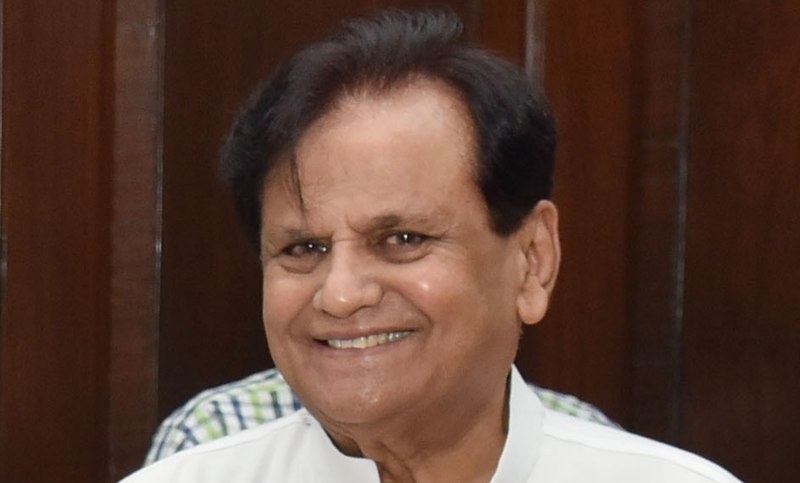 Ahmed Patel: Senior Congress leader Ahmed Patel died on Nov 25 due to multiple organ failure in a Gurgaon hospital after his health worsened from Covid infection. He was 71.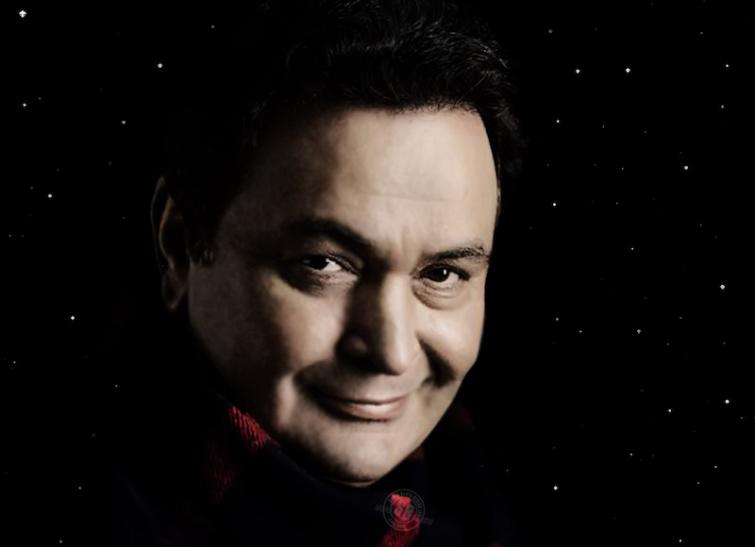 Rishi Kapoor: One of Bollywood's most loved actors, Rishi Kapoor, who kept entertaining his fans with his evergreen performances onscreen, died on Apr 30. He was 67.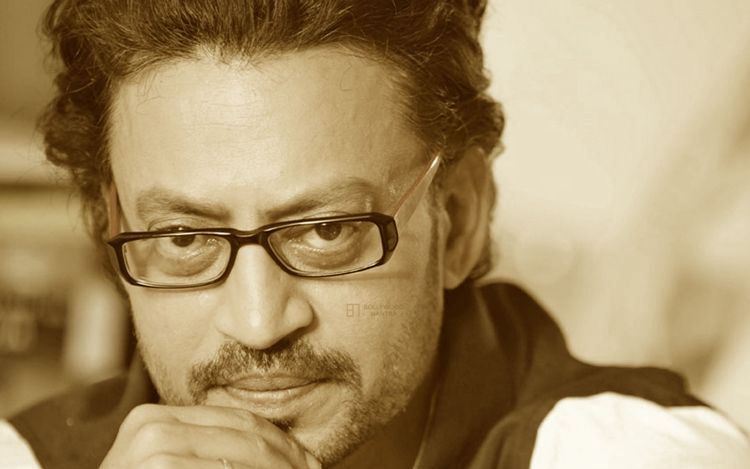 Irrfan Khan: A day before Rishi Kapoor died, Bollywood's international star Irrfan Khan passed away at a hospital in Mumbai on Apr 29. Irrfan will always be remembered for his exceptionally strong acting skills.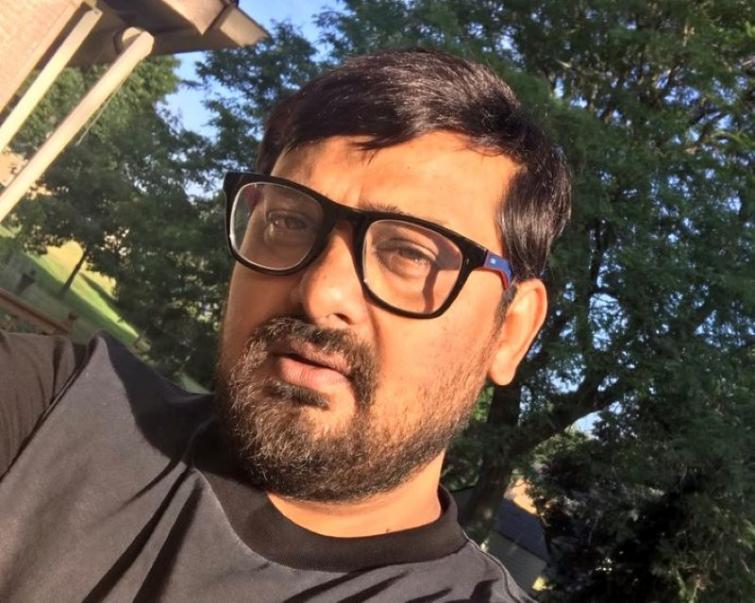 Wajid Khan: Wajid Khan, of composer duo Sajid-Wajid fame, died on June 1 at the age of 42, leaving behind a bouquet of memorable songs that will keep buzzing in the hearts of movie lovers for years to come. He was corona positive.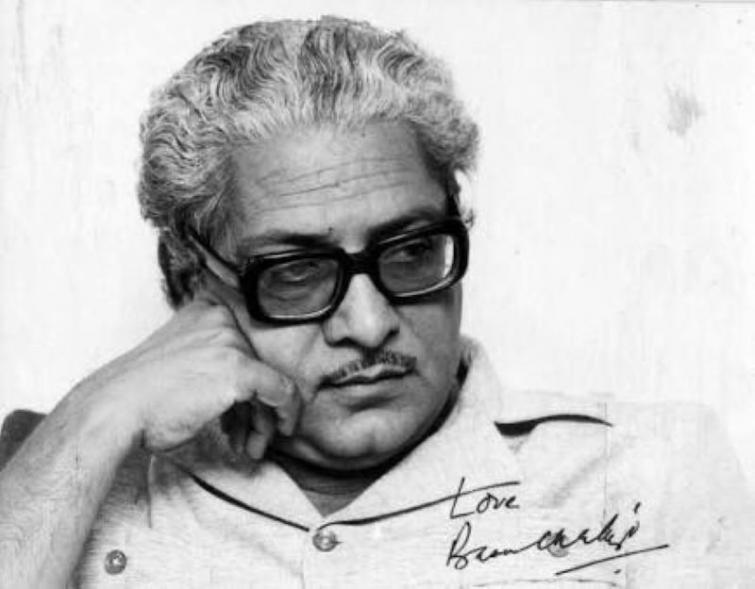 Basu Chatterjee: Filmmaker Basu Chatterjee died due to age-related ailments on June 4 at the age of 90. He is best remembered for directing movies like Chhoti Si Baat (1975), Chitchor (1976), Rajnigandha (1974), Piya Ka Ghar (1972), Khatta Meetha, Chakravyuha (1978 film), Baton Baton Mein (1979) among others.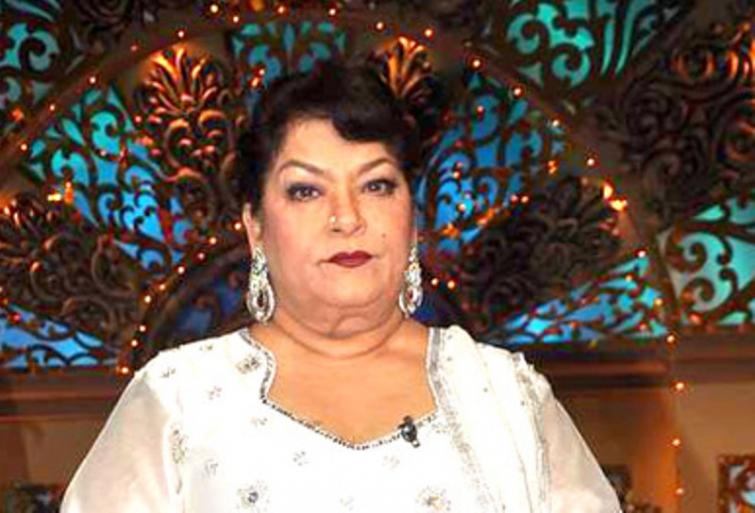 Saroj Khan: Veteran Bollywood choreographer Saroj Khan, who was the woman behind Madhuri Dixit's silver screen success as a dancer, died at the age of 71 on July 3.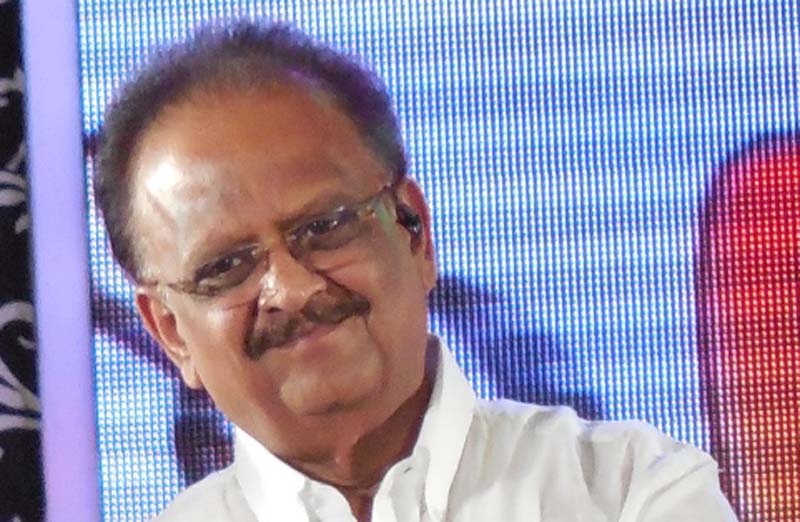 SP Balasubrahmanyam: 74-year-old singer SP Balasubrahmanyam, who sang several evergreen Bollywood songs besides predominantly working in the Southern film industry as a playback singer and music director, died in Chennai on Sept 25.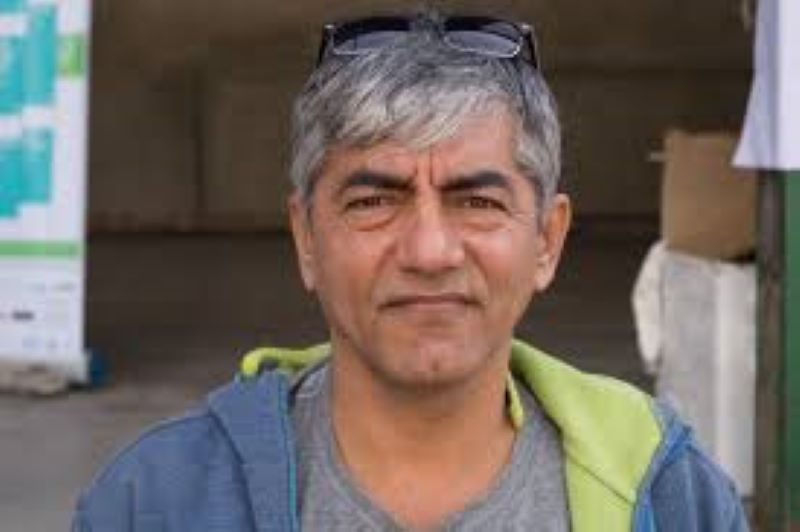 Asif Basra: Actor Asif Basra was found dead at a house in Dharamshala on Nov 12. He was reportedly found hanging when police reached the spot.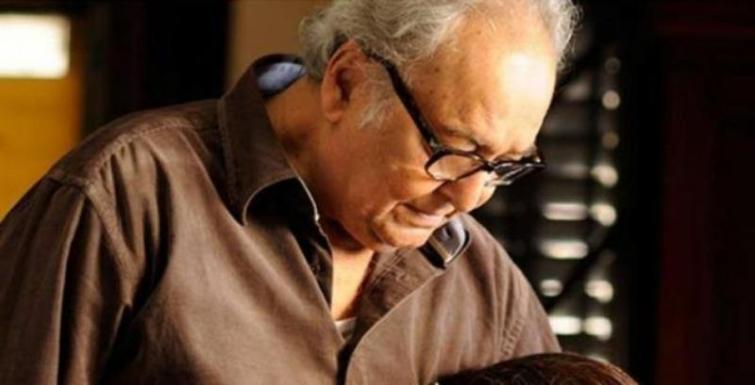 Soumitra Chatterjee: Legendary Bengali actor Soumitra Chatterjee left his fans grieving when he passed away aged 85 at a hospital in Kolkata on Nov 15. A Dadashaheb Phalke winner, he was late movie legend Satyajit Ray's favourite actor.