Farm laws
Image credit : UNI
Karnataka farmers join nationwide protests against new laws
Bengaluru/IBNS: Thousands of farmers across Bharatiya Janata Party (BJP)-ruled Karnataka joined the nationwide farmers' protest on Monday against the new farm laws.
The farmers here also protested against changes to the land acquisition act by the state government -- which makes it easier for non-farmers to buy agricultural land -- and amendments to the APMC (Agricultural Produce Market Committees) Act, that lists rules for procuring farm produce
Protests were held in several cities, including state capital Bengaluru where hundreds of farmers were seen holding demonstrations outside the Town Hall.
"They are lying to farmers. Narendra Modi is a liar and to bring what he says into practice in this state, Yediyurappa is also repeating the lie. This is all against farmers," K Chandrashekhar, the chief of Farmer's Federation of Karnataka, told media.
However, the bandh called by farmers' groups against five bills, three passed by Parliament and two by the state legislature, was not successful.
Roads were blocked by the protesters but with police intervention, they had to clear off the blockades.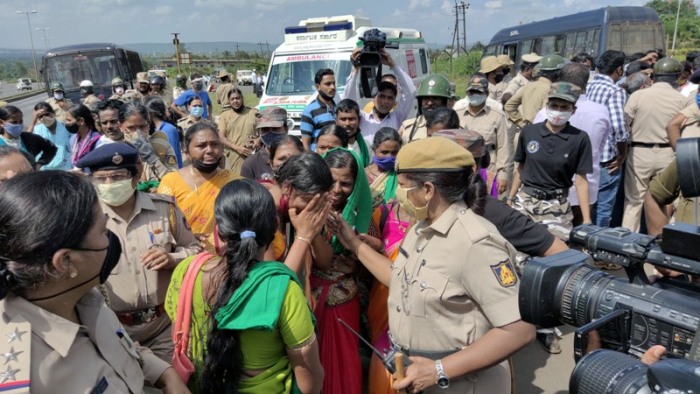 The state government had deployed strict security on roads to ensure the availability of transport.
Various parts of India, a country of 36 states and union territories, are witnessing protests against the farm bills, which have now become laws with President Ram Nath Kovind's signature.
Farmers and opposition leaders have criticised the Centre's move stating small peasants will have little bargaining power while selling their produce to institutional buyers, running the risk of getting exploited.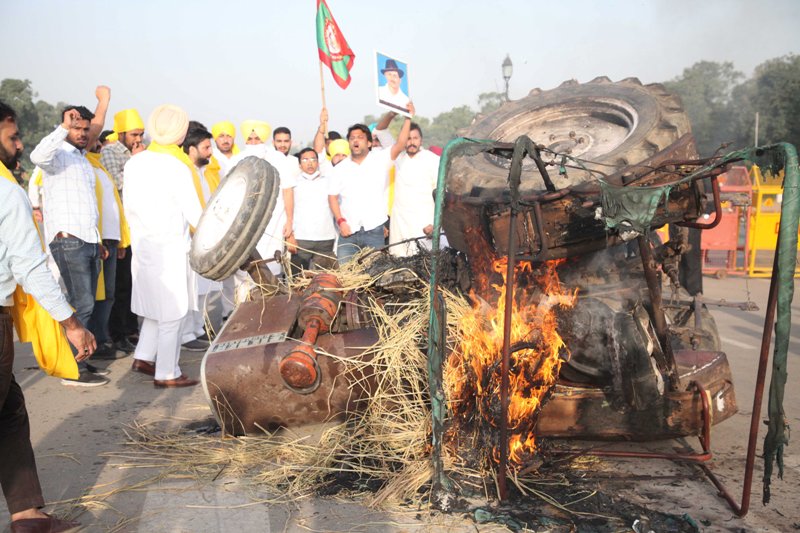 Though Prime Minister Narendra Modi repeatedly assured that the farmers won't be deprived of the Minimum Support Price (MSP), multiple opposition parties took to streets launching widespread protests.
Hitting out at Narendra Modi and the Centre, Congress leader Randeep Singh Surjewala said the Prime Minister is lying when he says that he will continue to give MSP to the farmers.
"He is attacking in a Diabolical fashion, the lives & livelihoods of millions & millions of farmers & farm labourers," said he.
Modi Ji says that he will continue to give MSP to the Farmer.
That is a White Lie!

Prime Minister of India is Lying to the Nation.
He is Misleading the Nation.

He is attacking in a Diabolical fashion, the lives & livelihoods of millions & millions of farmers & farm labourers. pic.twitter.com/jX0cGqLdru

— Randeep Singh Surjewala (@rssurjewala) September 28, 2020