Pilot dead
Captain who died in Kerala plane crash was decorated ex-IAF fighter pilot
New Delhi/IBNS: One of the pilots of the Air India Express plane, which crashed in Kerala's Kozhikode on Friday, died along with 16 others.
Wing Commander Deepak Vasant Sathe was a decorated former fighter pilot of the Indian Air Force (IAF).
Sathe, who was with the Indian Air Force, flew aircraft for Air India before he went on to Air India Express flights.
He was an alumnus of the National Defence Academy.
Sathe was described as very experienced in flying Boeing 737 planes.
At least 17 people were killed including Wing Commander Sathe and many were injured after an Air India Express aircraft with 191 people on board snapped into two while landing amid heavy rainfall in Kerala's Kozhikode on Friday evening.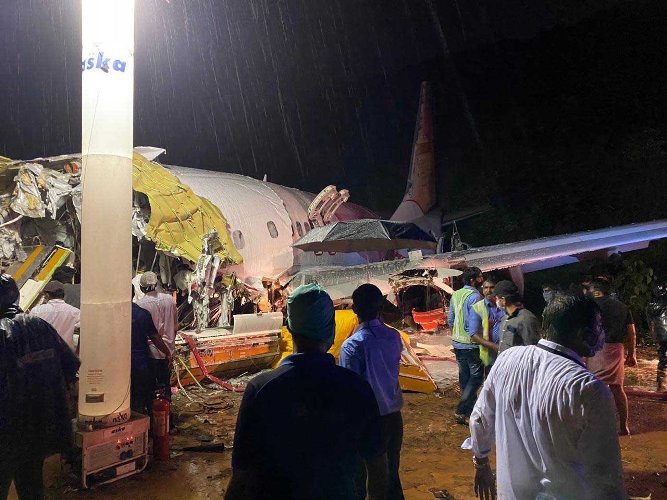 The Air India Express Flight IX 1344 from Dubai to Kozhikode in Kerala overshot the runway after skidding off while landing at around 7-40 pm.
A death toll of 17 was confirmed by media reports. While 123 others were injured 15 suffered serious injuries. The pilot who died in the crash has been identified as Captain Deepak Vasant Sathe.