15-member rescue team reaches close to AN-32 crash site in Arunachal
Guwahati, Jun 12 (IBNS): After having located the crash site of the Indian Air Force's (IAF) missing AN-32 aircraft, a 15-member rescuer team comprising personnel from IAF, army, civil mountaineers have been airlifted to a location nearby the crash site.
The rescue team has been inducted by Mi-17s and Advanced Light Helicopter (ALH) with all equipment to a location close to the crash site.
The team has been comprised of nine IAF mountaineers, four from the army and two civil mountaineers.
Shillong based Defence PRO Wing Commander Ratnakar Singh said that they are yet to reach the crash site due to inclement weather and terrain.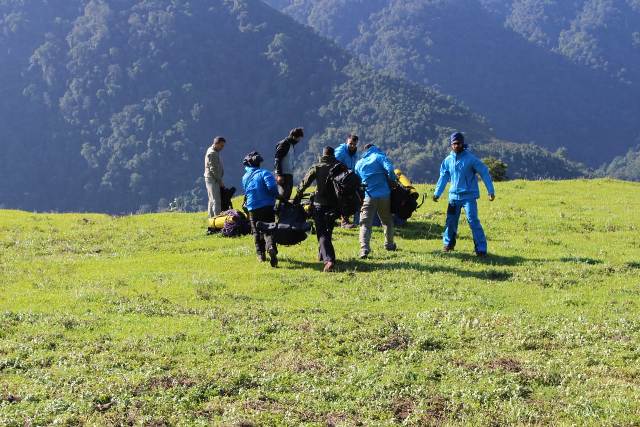 "The team will camping overnight due to difficult terrain and weather and will close into the crash site tomorrow," the Defence PRO said.
A day after wreckage of the missing AN-32 was spotted in the hilly remote area in Arunachal Pradesh, IAF has started its rescue operations on Wednesday morning.
According to the IAF, Mi17s and Advanced Light Helicopters (ALH) from Indian army are being utilised in the rescue operations.
Ground forces have been continuing their attempts to reach the crash site.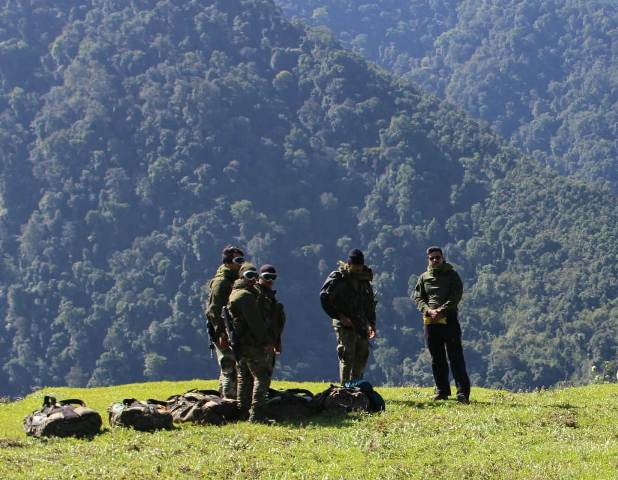 On Tuesday, the wreckage of the missing AN-32 was spotted in the dense forest area about16 km north of Lipo and about 12-15 km west of Gatte under Payum region of Arunachal Pradesh's Shi Yomi district.
A total of 13 passengers including eight crew members were onboard the IAF's AN-32 when it went missing on June 3 after it took off from Assam's Jorhat airbase for the Mechuka Advance Landing Ground in Arunachal Pradesh.
(By Hemanta Kumar Nath, Guwahati)
15-member rescue team reaches close to AN-32 crash site in Arunachal
India Blooms News Service
Post your comment: