India-Taiwan
Image: MOFA,Taiwan
Will Taiwan's New Southbound Policy think tank bring it closer to India?
To bridge the knowledge gap between Taiwan and India, Taiwan-Asia Exchange Foundation (TAEF), Taiwan's pilot New Southbound Policy think tank, works closely with Indian think tanks. What have they achieved? A CommonWealth Magazine report by Sana Hashmi and Alan H. Yang
To bridge the knowledge gap between Taiwan and India, Taiwan-Asia Exchange Foundation (TAEF), Taiwan's pilot New Southbound Policy think tank, works closely with Indian think tanks. What have they achieved? A CommonWealth Magazine report by Sana Hashmi and Alan H. Yang

Structural constraints posed by the divisive Cold War politics deprived India of any momentous opportunities to engage Taiwan. Differing priorities and concerns did not let Taiwan engage India either. The end of the Cold War opened a front for engagement which India and Taiwan were quick to make use of. With the opening of the representative offices (de-facto embassies) in New Delhi and Taipei, the relations were given a head start but were not able to break the glass ceiling of the so-called One-China Policy, which till date has been a major constraining factor.
30 years down the line, India and Taiwan are seemingly revamping their policies and practices to engage each other. While India's Act East Policy and the Indo-Pacific vision include countries beyond East Asia and include the wider Indo-Pacific region, Taiwan has launched a systematic and well-designed 'New Southbound Policy' to engage South and Southeast Asian countries including India. Recent geopolitical alterations at regional and global levels have led to greater synergies between India and Taiwan motivating them to make attempts to reach out to each other.
Synergies between the Act East and the New Southbound Policies
India is increasingly becoming an important partner for Taiwan. The initiation of the New Southbound Policy led Taiwan to engage India meaningfully. Act East Policy- one of India's most successful foreign policy initiatives- is somewhat similar to the New Southbound Policy in terms of scope and objectives.
Both Act East and New Southbound Policies were carved out to engage their respective immediate and extended neighborhood. While Taiwan is not yet a part of the Act East Policy, India has surely warmed up to Taiwan.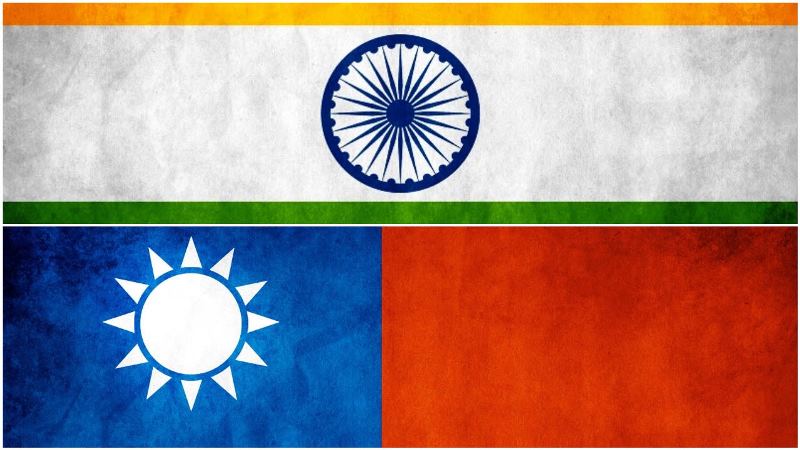 For Taiwan, as the New Southbound Policy enters its second phase, it is imperative to add new dimensions to the existing policy to make it even more critical in shaping the engagement with neighbors and friends. A uniform policy could not be applicable to all the 18 countries that differ in size and stature. It is important for the New Southbound Policy to have a subset of policies targeting different countries according to the needs.
India is a pivotal country in the Indo-Pacific and Taiwan has shown willingness to play a constructive role in establishing a rules-based order in the Indo-Pacific. For Taiwan, combining its India policy with the Indo-Pacific will prove beneficial.
Significance Of Think Tanks Exchanges
Both Act East and the New Southbound Policies advocate for stronger civil society and think tank interactions. This also makes sense considering that the two countries face some hurdles in advancing the ties. While the governments are attempting to find ways to strengthen ties and keep the Chinese influence at bay, other actors such as industry, civil society and think tanks are acting as a bridge.
2020 was monumental for India-Taiwan relations at multiple levels. While the COVID-19 pandemic and China's aggression led to a higher level of mutual awareness, the people from the two countries still suffer from the problem of knowledge gap. One of the major problems in India-Taiwan relations is the absence of a long-term channel of communication between the strategic communities. In the absence of diplomatic relations, think tanks could play an instrumental role in advancing ties.
Being heavily China-centric, Indian and Taiwanese scholars and journalists find little incentive in writing and bringing India and Taiwan debates into the mainstream. While most Indian think tanks have focused on the neighborhood, China, and the West, Taiwanese think tanks' tilt toward China and the West is natural. However, with the changing geopolitical landscape and the need to understand the immediate and extended neighborhood, think tanks in the two countries have begun to focus on each other's foreign policy in general and bilateral relations in particular.
The COVID-19 pandemic and China's rising aggression, including the Galwan clashes, prompted the Indian strategic community to initiate meaningful discussions on India-Taiwan relations. Over the past two years, India and Taiwan felt the need to understand each other better; and, convened several webinars and dialogues. The problem is these think tanks events and conferences become standalone interactions. There is a strong need to formalize a network of think tanks where the thought leaders could communicate on a regular basis.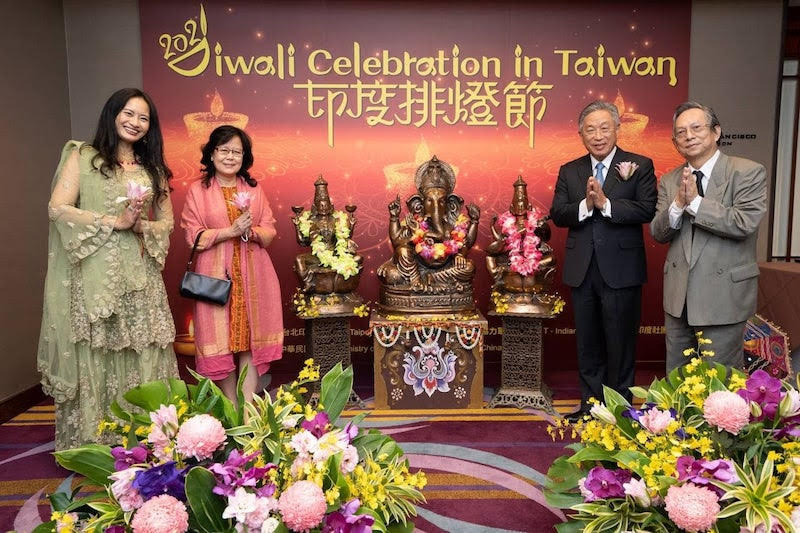 For example, to bridge the knowledge gap, Taiwan-Asia Exchange Foundation (TAEF), Taiwan's pilot New Southbound Policy think tank, has been working closely with several Indian think tanks such as the National Maritime Foundation (NMF) and the Observer Research Foundation (ORF). Through their bilateral consultations and dialogues involving serving and retired diplomats, military officers, journalists, and academicians, think tanks from two sides have contributed in fostering deeper understanding on issues of mutual interests such as Modi administration's Indo-Pacific Ocean's Initiatives (IPOI) and Tsai administration's NSP.
TAEF also invited Indian scholars to its flagship conference Yushan Forum and a joint international forum on resilient cities with the Taoyuan city government. Most recently, TAEF published an edited policy report on strategizing India-Taiwan relations. The focus has been on providing practical recommendations without paying undue attention to the China factor.
Taiwanese think tanks are not only holistically studying the New Southbound Policy now but also attempting to initiate action plans and build bridges between Taiwan and the New Southbound Policy partner countries.
Moving Forward
While some positive stand-alone steps have been taken in bringing academic community and policymakers closer in developing a common understanding between India and Taiwan, a platform and network across think tanks are needed to demonstrate far-reaching cooperation efforts. Such deliberations and efforts could generate policy recommendations with substantial influence on the governments and leaders of both countries.
It is beyond doubt that both India and Taiwan are working towards the advancement of ties. Despite perennial hurdles, more could be done to establish long-lasting channels of communications and reduce ad-hocism in the relations.
One important step could be to make dialogues between Indian and Taiwanese think tanks a permanent feature in the bilateral relations.
(The opinion expressed in the article is of the writers)
( About the Authors: Dr. Sana Hashmi is Visiting Fellow at the Taiwan-Asia Exchange Foundation, and is an affiliated scholar with the Research Institute for Indo-Pacific Affairs (RIIPA). She was Taiwan's Ministry of Foreign Affairs Fellow at the Institute of International Relations, National Chengchi University and a former consultant at India's Ministry of External Affairs. She tweets @sanahashmi1.
Dr. Alan H. Yang is Executive Director at the Taiwan-Asia Exchange Foundation. He also serves as Deputy Director of the Institute of International Relations (IIR) and a distinguished professor of Graduate Institute of East Asian Studies at National Chengchi University, Taiwan. He can be reached via museiniir@gmail.com.)