US State Dept reiterates Pakistan's impenitent pursuit of terror
Pakistani Prime Minister Imran Khan last week chose what ought to be a hallowed hall in the National Assembly, the lower house of Pakistan's Parliament, to describe Al Qaeda's slain leader Osama bin Laden as a "shaheed" or a martyr.
Such a reverential description by Khan of the hard nosed terrorist, perhaps the most dangerous the world has seen, provides more than just a glimpse into the thinking and the loyalties of the man tasked with governing the fifth most populous country in the world. Khan's description also fits very well into the worldview of the infamous Pakistani military establishment, to which Khan owes his selection to serve as its face in ruling the country.
After all, by now there is hardly any non-Pakistani who still harbours any doubt about the reality that it was the Pakistani military establishment that had sheltered Osama bin Laden within touching distance of the Pakistan Military Academy in Abbottabad.
That the Prime Minister of a country could unabashedly glorify terrorism in the country's Parliament, as Imran Khan did on 25 June, and still retain his place of relative acceptability in the international order is highly disconcerting and extremely worrisome. The word "shaheed" chosen by Khan implied not only that the cause that Osama bin Laden espoused was just, even noble, but also that the methods he used to further that cause were fair and praiseworthy.
Khan certainly could not have termed Osama a martyr unless he necessarily believed that the gunning down of the Al Qaeda leader by United States (US) Navy Seals in May 2011 was grossly wrong, and that there was something good about the thousands of American and other lives that had been taken on Osama's directions.
Interestingly, Khan eulogized Osama bin Laden in comments that were meant to highlight Pakistan's self-claimed contribution to the US-led war on terror and lament that Pakistan had not received credit commensurate with its role.
Perhaps his military benefactors had erred on the side of caution and refrained from exposing too much to Khan about how their organizational and personal coffers had welled up with US greenbacks in return for their role in the war against terror, despite the part played by the Pakistani military establishment being more often than not seriously and hopelessly dubious.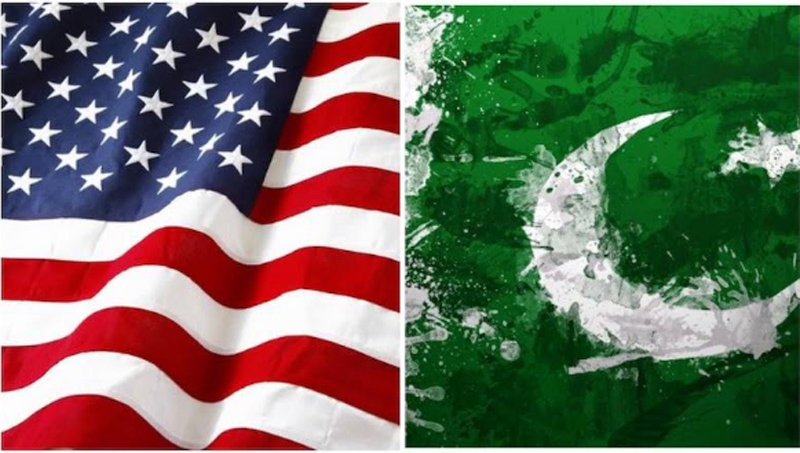 Khan said, "The way we helped America in the 'war on terror' and the humiliation that my country had to face, I don't think there has ever been any other country that supported a war on terror and faced criticism. If they are not successful in Afghanistan, Pakistan is held responsible for that too".
Khan listed the US drone attacks targeting terrorists sheltering in Pakistan along with the killing of Osama bin Laden as major violations of Pakistan's sovereignty, which had been extremely humiliating for Pakistan.
On Osama's killing, Khan said, "One was when the Americans killed Osama bin Laden in Abbottabad. Shaheed kar diya (he was martyred). But what happened after that. The entire world hurled abuses at us. Our ally entered our country and killed someone without even telling us. It was a big humiliation". Not only did Khan appear to convey an emotion of deep regret at Osama's killing, a strong underpinning of being betrayed by the US also came across.
While a sense of national insecurity and vulnerability at a foreign power barging in clandestinely, unwelcomed, to take down a high value target is understandable, that betrayal could have any place in Pakistan's interpretation of the whole Osama bin Laden saga beats the imagination. If anything, it was the US that had the right to feel betrayed. As it turned out for the US, its supposed ally in the war on terror, Pakistan, was secretly, consciously, and for several years hiding the terrorist kingpin to neutralize whom the US had launched the war on terror in the first place.
From the US perspective, it was a sad state of affairs that its deep distrust of the Pakistani military establishment had been allowed through repeated Pakistani actions and inactions to reach a level where the US was forced to launch an exceedingly risky operation putting the lives of dozens of its troops at risk, when all it ought to have done was ask Pakistan to take out Osama bin Laden in his Abbottabad hideout.
Khan's comments on Osama bin Laden, quite expectedly and for reasons that are obvious, did not elicit any response or clarification from the Inter-Services Public Relations (ISPR), the otherwise loudmouthed media wing of the Pakistani armed forces.
The political leadership of Pakistan and the social media was not as kind, though. Bilawal Bhutto Zardari, chairman of the opposition Pakistan Peoples Party (PPP), tweeted in response that PM Khan had a "history of appeasement to violent extremism".
Senator Sherry Rehman of the PPP slammed Khan's statement and opined that it would go down in history for all the wrong reasons. She added, "Remember that Osama Bin Laden can be the PM's hero but not the nation's. He was and will remain a criminal of the State and the people". Similarly, former Foreign Minister Khawaja Asif, a senior leader of another mainstream political party the Pakistani Muslim League – Nawaz (PML-N), expressed exasperation that Osama bin Laden, who had "brought terrorism to our lands" and "was a terrorist through and through" could be called a "shaheed" by PM Khan.
Pakistani activist Meena Gabeena lent a wider and equally pertinent perspective when she wrote on Twitter that "Muslims all over the world are struggling because of the discrimination they face due to recent terrorism and our PM makes it worse by calling (Osama Bin Laden) a martyr of Islam!" Michael Kugelman, an expert on South Asia at the Wilson Center in the US, underlined that "Imran Khan's description of Osama Bin Laden as a martyr badly undermines Pakistan's narrative that it no longer supports terrorists. If he just misspoke, one would expect a clarification. I don't think there's been one issued yet. It's not a good look, no matter how you slice it".
That the Pakistani narrative that it no longer supports terrorism is sheer hogwash which cannot be taken with any degree of seriousness was reiterated on 24 June when the US State Department released its annual 2019 Country Reports on Terrorism. The report was scathing in its criticism of Pakistan, which it described as a "safe haven for terrorists".
It said, "Pakistan remained a safe harbor for other regionally focused terrorist groups. It allowed groups targeting Afghanistan, including the Afghan Taliban and affiliated HQN, as well as groups targeting India, including LeT and its affiliated front organizations, and Jaish-e-Mohammed (JeM), to operate from its territory. It did not take action against other known terrorists such as JeM founder and UN-designated terrorist Masood Azhar and 2008 Mumbai attack 'project manager' Sajid Mir, both of whom are believed to remain free in Pakistan".
The report added that "Pakistan's progress on the most difficult aspects of its 2015 National Action Plan to counter terrorism remains unfulfilled – specifically its pledge to dismantle all terrorist organizations without delay and discrimination", and that Pakistani authorities "have made no effort to use domestic authorities to prosecute other terrorist leaders such as JeM founder Masood Azhar and Sajid Mir, the mastermind of LeT's 2008 Mumbai attacks, both of whom are widely believed to reside in Pakistan under the protection of the state, despite government denials".
The report also described Pakistan's efforts to counter terror financing as "modest", and added that "In June 2018, the FATF (Financial Action Task Force) placed Pakistan on its 'gray list' and issued an Action Plan directing Pakistan to take specific steps by September 2019 to address strategic deficiencies in its CFT efforts.
The FATF expressed serious concern at its October 2019 plenary about Pakistan's continued deficiencies… and extended the deadline for full Action Plan implementation to February 2020". The COVID-19 pandemic came to Pakistan's rescue as the postponement of the FATF meeting has given it some breathing space.
The State Department report highlighted the fact that Pakistan had been designated as a "Country of Particular Concern" (CPC) under the International Religious Freedom Act of 1998, and that it had been re-designated as a CPC in 2019.
It also drew attention to the disturbing reality that Pakistani "Madrassas reportedly continued to teach 'extremist' doctrine", and that "many madrassas failed to register with the government or provide documentation of their sources of funding or to limit their acceptance of foreign students to those with valid visas, a background check, and the consent of their governments, as required by law".
Unsurprisingly, despite acknowledging Pakistan's role in facilitating the US – Taliban talks, the report did not fail to point out the devious role that Pakistan continued to play in Afghanistan. In addition to Pakistan's support to Afghanistan focused terrorist groups alluded to above, the report asserted that "Afghanistan continued to face significant challenges in protecting its borders, particularly those with Pakistan and Iran".
The Pakistani government, in its apparent haste to criticize the State Department's report, ended up neglecting to look closely enough at its own conduct and motivations, as also the underlying message that the report contained. Pakistan's Foreign Office spokesperson Aisha Farooqui on 25 June issued a statement in which she expressed disappointment with the US report, which she described as "self-contradictory and selective in its characterization of Pakistan's efforts for countering terrorism and terrorist financing".
She added that Pakistan rejected "any insinuation about any safe haven. Pakistan will not allow any group or entity to use its territory against any country". She also claimed that the report had overlooked the "crucial role" that Pakistan had played "in decimating Al Qaeda", and also failed to acknowledge Pakistan's support for the Afghan peace process. The spokesperson averred that Pakistan was fully aware of its responsibilities as a sovereign State.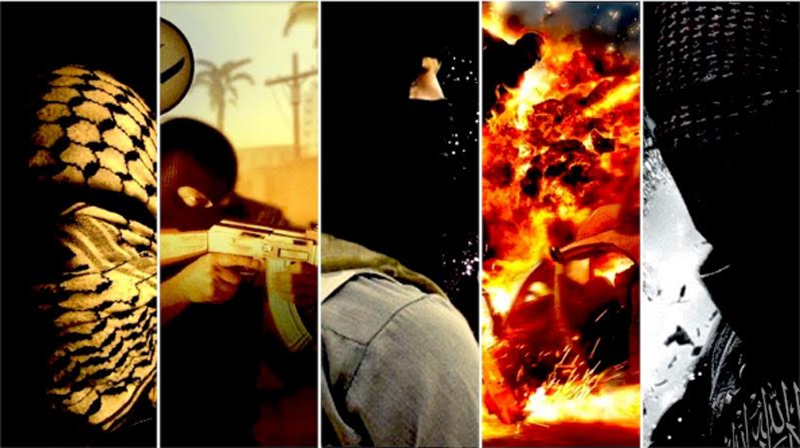 Pakistan's claim of having contributed to the decimation of the Al Qaeda borders on the ridiculous, given what has been brought out about Osama bin Laden above. How any responsible nation can venture that it had helped destroy an organization whose top leader it itself had sheltered for years is unfathomable. After acts such as harbouring the most wanted terrorist in the world, and its Prime Minister describing this terrorist as a martyr, for Pakistan to turn around and claim that it "was fully aware of its responsibilities as a sovereign State" comes across as well nigh absurd.
The Pakistani government's tall counter terrorism claims are belied by the fact that the leadership of the Taliban, a United Nations (UN) designated terrorist organization, has been sheltering in Pakistan for two decades. Having come into the limelight when it grabbed power in Kabul with the active support of Pakistan, which had created it, the Taliban has been, and continues to remain, Pakistan's most preferred choice to run the government in Kabul. Having pandered to and nurtured this strategic asset for long, President Trump's eagerness to get out of Afghanistan has finally presented Pakistan with the opening that it needed to harvest the fruits of this investment.
Pakistan's role in the Afghan peace process was not selflessly aimed at bailing out an old ally, something that the Pakistani government has gone to town attempting to project. Pakistan's role was purely aimed at serving Pakistan's regional interest. It is with similar interests in mind that Pakistan has, and continues to nurture other terrorist organizations, including those targeting India that find mention in the US report.
What Pakistan has been practicing rather openly for quite some time now is not counter terrorism, barring the exception of groups that target Pakistan, but rather sponsorship of terrorism at the level of the State in pursuit of regional political objectives.
That Pakistan does not presently figure in the formal list of State sponsors of terrorism is not at all due to any let up on that count on Pakistan's part. It is the general laxity and lethargy that have in recent years permeated the international anti-terror architecture, just as they have crept into and undermined several other arms of the global order, that have played their part. Perhaps this rusty architecture has reached a stage where it needs to be shaken up and polished.
It has also benefitted Pakistan that through most of the last few decades, the most powerful nation in the world had chosen to turn a blind eye to Pakistan's regional machinations of the violent kind as Pakistan served a strategic purpose for the US vis-à-vis Afghanistan. The times, however, now seem to be changing. Under the present Trump dispensation, Afghanistan no longer appears to be as important to the US as it has been in the past.
The US appears to be gearing up for a bigger, multifaceted battle with the Dragon further east, and Pakistan, as China's sworn best friend and stooge combined, no longer holds the same charm for the US that it once did.
That, in essence, was the underlying message that the State Department's report conveyed.
(Located in Amsterdam, the European Foundation for South Asian Studies (EFSAS) is an EU accredited leading independent, non-profit think tank and policy research institution. The view expressed is of EFSAS)