Take a break
Love them or hate them, you have to live with them –the ad breaks of various kinds in this market-oriented society where manufacturers vie with each other for consumer attention. But how does the target audience take them, or the ad-makers justify them? Pramita Bose takes a look
We all need a break from our daily routine. But what about commercial time-outs, more precisely, ad-breaks? Does it distract you in the midst of your favourite mega soap, a thrilling movie, an animated debate, or a nail-biting cricket match? Well, certain things can't be controlled even with the 'remote' in hand.
The promotional ads — be it on TV screens, the FM radio channels, or in the Internet, especially while surfing the Youtube videos — are considered the biggest irritants.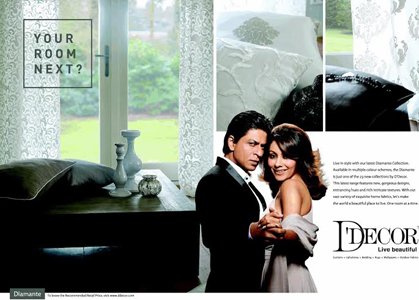 But sometimes ad breaks act as a welcome relief too. Says copy editor Javed Aslam of a reputed print media house: "It definitely lends a temporary respite from our gruelling schedule. In between tuning in to the day's headlines and developing stories, ad commercials serve as a perfect respite from the trials and tensions of life. They offer an escape route."
For homemaker Ritu Singh, it's an apt excuse to wind up the pending chores. "On most occasions, we get glued to the idiot-box and become oblivious to our immediate surroundings. Ad-breaks come as a timely wake-up call to get up from 'couch potato' posture. In any case, it's extremely unhealthy to sit at one place for long hours. If an ad interests me, I take a pause, otherwise I always prefer carrying on with the pending work," she admits.
Ads in newspapers take up a lot of space using reams of newsprints to woo their target-audiences via pictorial or message-composed adverts. "Sometimes print ads grab my eyeballs if they are presented with an innovative spin. But often they appear intrusive " feels retired banker Pranab Mondal. "Once in a while, half-page or full front-page fliers and side bottom solus-posters are okay during festivities or while placing seasonal offers," he concedes.
Outdoor ads like hoardings, banners or highway billboards with electronic compilation and felix sheets with high-quality digital print easily draw attention as size does matter in this context. "They are huge, like giant screens, catch the eyes from a distance. If packaged interestingly, it touches a chord instantly. "I personally like the ads issued in public interest. It raises civic awareness and also comes with a social angle. In the middle of a long drive, zipping along a beautiful stretch, these ads on high iron frames simply look awesome under a vast open sky," finds PR professional Arunima Sen.
Then there are the ads which remind us of the grim truths we tend to ignore. The latest campaign launched by the leading luxury and lifestyle brand Shazé implores viewers to speak up against social stereotypes and reveal their individuality. Its baseline is 'Join the Labellion' which condemns a regressive mindset of objectionable profiling, branding and labeling. The powerful canvassing grips the netizens in a jiffy and holds them back from skipping it on the sheer merit of its content.
The new Nestle ad too narrates a story of its transition from the independence era to the contemporary e-age. Politicians and their parties too make a fast mileage when the election fever is on and slogans like 'India-Shining' or 'Ab Ki Baar Modi Sarkar' go viral with prompt effect. Ads capturing the flavor of current affairs also hit the bull's eye if treated properly and with the right kind of intent and attitude.
Ace cartoonist, actor, theatre personality and the brain behind many an 'Utterly Butterly Delicious' Amul ad — Bharat Dabholkar — stresses the importance of creative copywriting and ingenious ideas over famous brand ambassadors. Gone are those days, when people would repeatedly recite punch-lines like 'Chal Meri Luna', 'Hamara Bajaj', 'Lalitaji's Surf Excel kharidne mein hi samajhdari hai' or hum the catchy jingles of 'Yehi hai right choice baby, Aha, Lehar Pepsi', 'Thums Up, taste the thunder', 'Washing Powder Nirma', et al.
"Today's ads are more technology-driven and less of content-oriented. Often young ad-filmmakers appear over-excited about the bulk of tools and avenues available at their disposal rather than focusing on scripts containing real substance. So automatically the aim diverts from a qualitative approach to delve into its quantitative aspect. As a result, they fail to narrate appealing stories to reach out to greater number of people," opines veteran ad guru Prahlad Kakkar. The Nike ads, topical Google doodles and Tata tea ads are some of his favourite picks.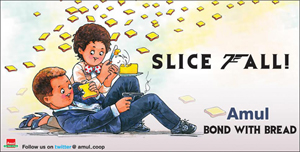 There are some think-tanks who are iconoclasts and strive to demolish a set of preconceived notions and idols to bring about positive changes. Hence, socially-progressive ads ring as true change-makers when being telecast or heard over the radio. Take for instance, the Cadbury Bournvita TV commercial which pays tribute to good habits and shows a mother training her son as a swimmer or an athlete, contrary to the popular notion of a father always playing a guide or a coach in life. Another TVC by jewellery brand Tanishq shows the wedding of a dusky bride, her daughter from a previous marriage and the new groom in her life altogether celebrating.
"Such ads increase my interest in the product and influence my decision. Fact is, I would prefer buying a product that is made in India as I want my country to grow and move forward," affirms Vinit Ahuja, pilot in a domestic commercial airline.
Content writer Nikita Sarmah says that "utility products with unpredictable presentation like those of 'jaago re' ads propagated by Tata Tea wins hands down for me. Also ads generating social consciousness like the government undertaken policy of 'Beti bachao beti padhao — save and educate the girl-child', always interests me."
Refusing to choose between a model and a celebrity to enact ads, fashion student and freelance stylist Tytys Pereira says that "I find any normal model, who is good at his/her job, appreciating as I can relate the ad better from a regular everyday guy's perspective. For example, I love all the Sprite ads."
"Stars as brand endorsers understandably can enhance the saleability quotient of a particular product as they have their own brand equity to bank upon, but can they always guarantee the quality-content of products and services they are endorsing?" he argues.