West Bengal reports another death due to COVID-19, confusion over official toll
Kolkata/IBNS: A 66-year-old man from Kolkata's Nayabad area, who had earlier tested positive for novel coronavirus and was undergoing treatment at a private health facility at Panchasayar area, died on Wednesday evening, taking the COVID-19 death toll in the state to seven, reports said. However, the state has officially confirmed only three deaths due to novel coronavirus infection so far.
According to reports, the man, who was undergoing treatment under ventilator support in a very critical condition at the private hospital since Mar 23, had a recent history of attending a wedding function in East Medinipur district and travelling to Digha in the same district.
Three others, including two females and a male, who had reportedly attended the same wedding function with the man also tested positive for novel coronavirus.
Earlier in the afternoon, West Bengal Chief Minister Mamata Banerjee, during a press conference here at Nabanna, claimed only three people, who had tested positive for Covid-19, had died in the state.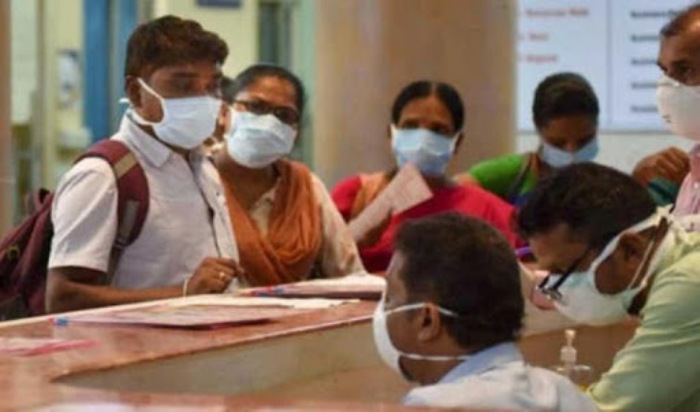 Later at night, the semantics of the bulletin issued by state's health and family welfare department escalated confusion over the COVID-19 death toll where it had mentioned three more reports of deaths and said these deaths to be subject of confirmation.
In the new cases of death table in state COVID-19 tally, they stated, "Two male persons both aged 57 years and one male person aged 62 years all having Severe Acute Respiratory Illness expired. One of them had Chronic Renal Failure, another had Respiratory Failure and the third one had hypertension and other co-morbid conditions. They had all reportedly tested positive, which is subject to confirmation."
Presently, 27 COVID-19 positive patients are undergoing treatments at different hospitals in the state while three persons, who had earlier tested positive for novel coronavirus, recovered from the infection and they have been sent to home quarantine from hospital.