Union Minister Piyush Goyal will present interim budget today
New Delhi: Interim Finance Minister Piyush Goyal will present the Interim Union Budget 2019 in the Parliament today at 11 am. The budget is the last of the Narendra Modi government ahead of elections in few months and there are expectations that the budget will contain an income support scheme for farmers in distress and tax cuts for salaried people.
According to media reports, with the Congress turning the heat on the Modi government by announcing loan waivers in the states they won elections, the BJP government is expected to roll out a cash handout and a monthly income scheme for farmers.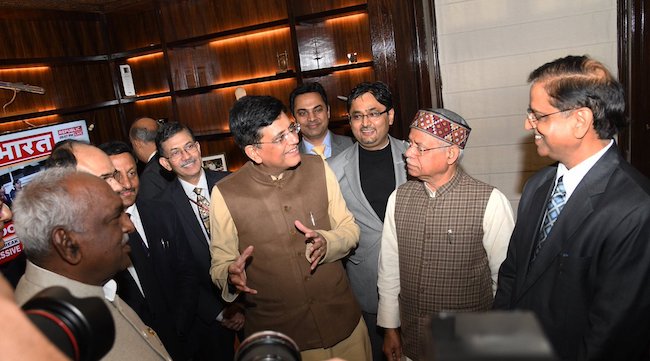 Amid a political acrimony over an yet to be released unemployment report, the government is expected to focus on measures for creating jobs in the Budget.
President Kovind, whom Goyal met, said the Budget will focus on farmers, poor and middle-class.