NMS 2022
NMS 2022: Top echelons reimagine people, technology, and work culture
New Delhi/IBNS: The National Management Summit (NMS) 2022 organized by Top Rankers Management Club (TRMC), the upper echelons of the business and the academia world shared their understanding of accelerating acceptance of technology in work spaces and the major learnings in the past three years.
On Day one of the event, the inauguration took place in the presence of MD at TRMC VSK Sood.
Sharing her views on the growing importance of adapting technology, Prof at IMI-Delhi Dr Aasha Bhandarkar said, "Technology is an enabler and a catalyst for change. We can't say that someone is from Human Resource so they don't need it. The important aspect regarding change is to realise that to define is to limit."
"There is also a need to create a valuable ecosystem for working professionals and students. The results will end up surprising everyone if one focuses on this," she said.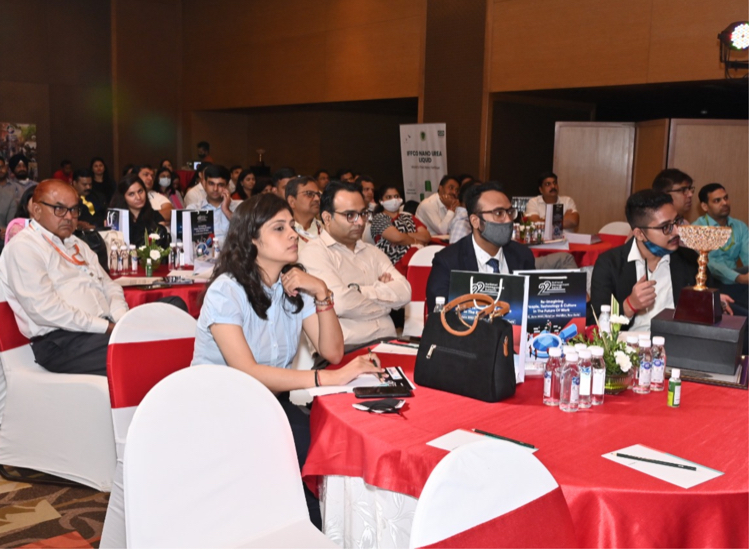 Commenting on how to stay relevant in a technology driven era, Director Learning Solutions, Talent Management & OD Sabhi Kidwai said,"A big mindshift change is essential. Machines coming in doesn't mean that you will be replaced but certain elements of your work will be undertaken by the machine and will be done in a smarter and better way, while the other aspects of it would be still done by the professional.
Speaking on the major changes implemented at Schneider, Kidwai said, "A few years ago we thought of doing away with headquarters and it has happened. The thinking has decentralised and the power spread in a similar manner.
"Another major adaptation has been the focus on flexibility. We are highly engaged towards creating flexibility with our employees and customers.
"Whether it is the flexibility of working from anywhere, doing things the way employees want, respecting the diversity of ideas, and thinking, it all has been possible."
Highlighting the major learnings witnessed in Indian B-schools, Director at IMS Ghaziabad Dr Urvashi Makkar said, "Learning agility needs to be imbibed and that is the biggest outcome of the past few years.
"The overall focus on learning agility is based on three inputs. Firstly, a humongous change in the curriculum happened based on alumni feedback of a B-school like ours and also of the job providers. Modules such as digital business transformation are now compulsory taught to all students."
"Secondly, a high level of importance is given to research orientation, earlier, it never received much focus. Our pedagogical innovations have given leverage through debates, group discussions, team projects and life projects with corporates which opens a new world of possibilities for students," she said.
"Lastly, cognitive facility enhancement has played a crucial role to push things toward the right direction," she added.
During NMS 2022, star performers working in corporations, public domain or in the field of academia were bestowed with the Top Rankers Excellence Awards.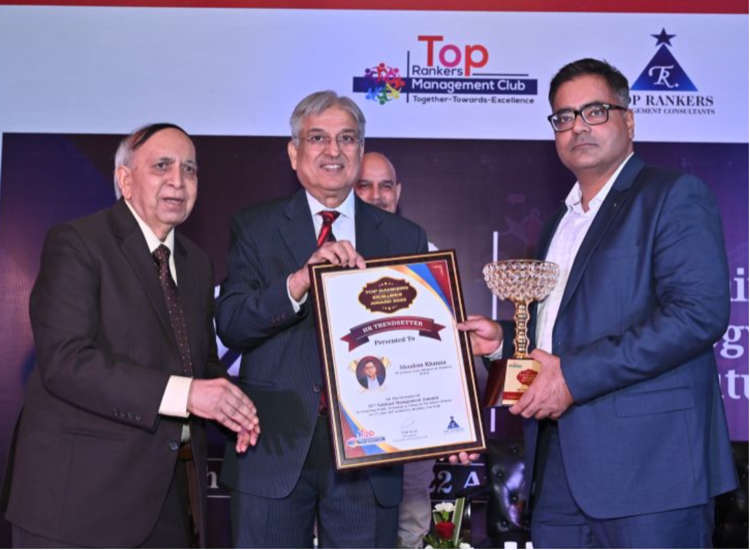 Awardees included the likes of CMD at NLC India Ltd Rakesh Kumar, Chairman & MD at Balmer Lawrie & Co. Ltd Adika Ratna Sekhar, President for Group HR at JK Organisations Prem Singh and VP & Head of SaaS Alliances & Channels for Oracle Shaakun Khanna.
Former Justice Supreme Court of India Bisweshwar Prasad Singh was the Chief Guest at the event with High Commissioner of the Republic of Mauritius Santi Bai Hanoomanjee as the guest of honour among others.