Union Budget
Image credit: PIB
Nirmala Sitharaman to present Union Budget today
New Delhi: Union Finance Minister Nirmala Sitharaman will present the Union Budget on Monday.
This will be her third presentation of the country's budget.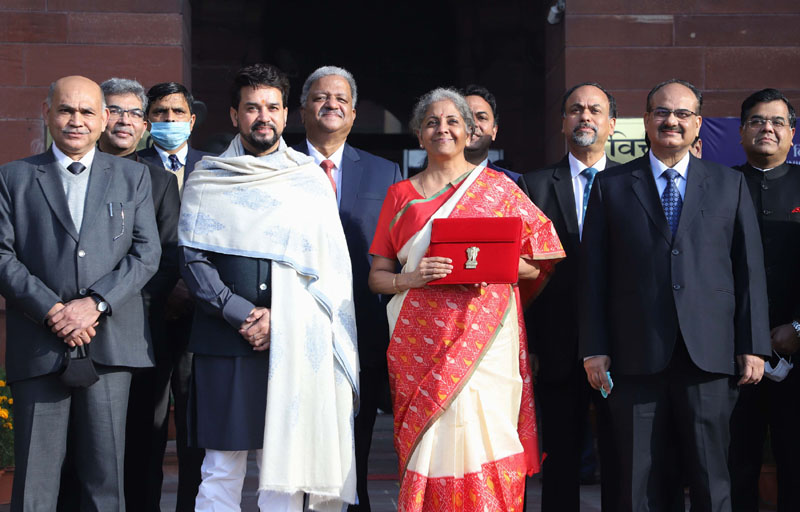 The budget this year is crucial as the country is recovering from the COVID-19 pandemic.
Nirmala Sitharaman had announced several economic packages and relief measures to combat the COVID-19 situation.
India's real GDP to record a growth of 11 per cent in 2021-22 and nominal GDP by 15.4 per cent-the highest since independence. The V-shaped economic recovery is supported by the initiation of a mega vaccination drive with hopes of a robust recovery in the services sector and prospects for robust growth in consumption and investment, as per the Economic Survey.
Nirmala Sitharaman presented the Economic Survey 2020-21 in Parliament on Friday, which states that the rebound will be led by the low base and continued normalization in economic activities as the rollout of COVID-19 vaccines gathers traction.
Interestngly, this year the first-ever digital-only Budget is being presented by the government.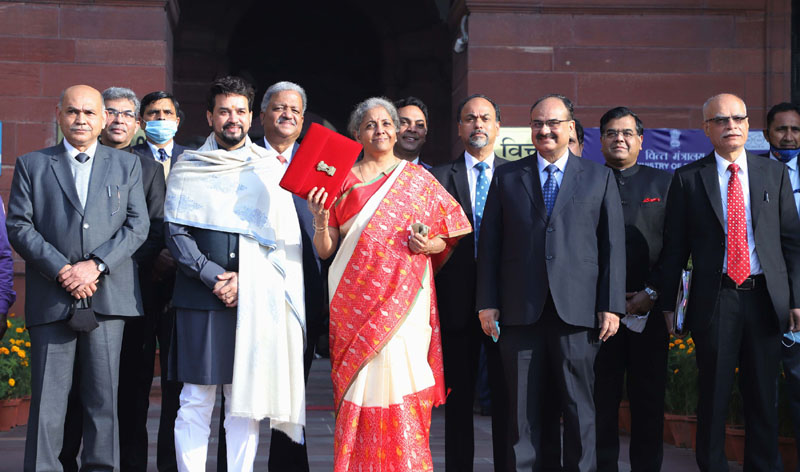 She will be using a tablet instead of the Indian traditional 'bahi khata' to present the budget.