Kolkata fire
Image credit: UNI
Kolkata: At least 7, including firefighters, cops, die in Eastern Railway office-building fire
Kolkata/IBNS: At least seven persons, including four firemen, two Railway Protection Force (RPF) jawans and a Kolkata Police official, were killed while battling to douse a major fire that broke out in the Eastern Railway office at Koilaghata on Strand Road in central Kolkata on Monday, reports said.
The fire was first seen at around 6:10 pm. on the 12th floor of the railway office-building and more than 15 fire tenders along with hydraulic ladders rushed to the scene.
Later at night, West Bengal Chief Minister Mamata Banerjee and fire minister Sujit Bose along with the senior officials of the city police visited the spot to take stock of the situation.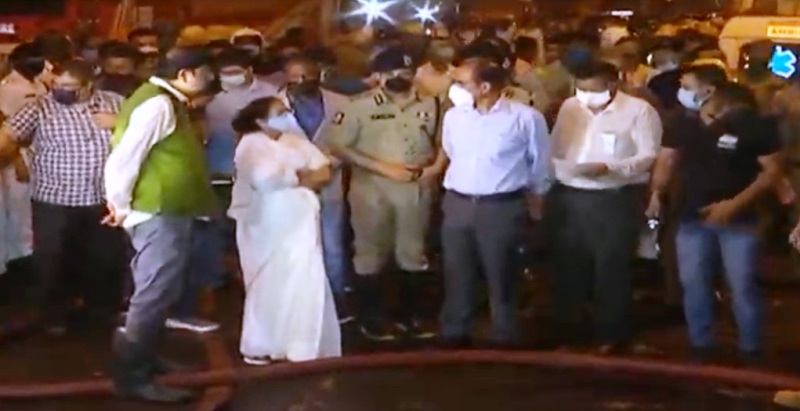 "Four firefighters, an ASI of the city police and two RPF personnel have died while they were trying to reach the upper floors using an elevator," Mamata Banerjee said.
"Two more persons are still missing and Police Commissioner told me that the death count could increase," she added.
The CM has declared an ex-gratia of Rs. 10 lakh and a government job to the next kin of each deceased.
"It's a railway property and unfortunately I found no senior officer from the railway here," Banerjee said.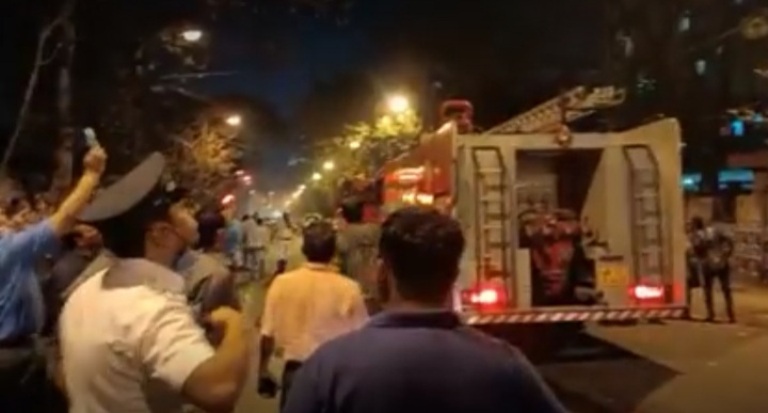 Meanwhile, till the last update came in, firefighters are still continuing their efforts to bring the massive blaze under control and trace out the missing persons.