Top Leisure Activities for Introverts
Nowadays, introverts get a lot more publicity, as this type of personality isn't only associated with being shy. In fact, there's a silent power behind introverts that it is even more noticeable in our modern society. But, one of the main differences between them and more extroverted personality types, is they need some alone time to tend to their own needs and recharge. Maybe it looks like that they aren't so outgoing as extroverts, but they also crave the same things as we all do. Hence, they need to have fun and relax like everyone else. Our article includes six great ideas for introverts that want to relax and have fun on their own.
Play Games
Lots of introverts enjoy gaming. You can find anything that suits your preferences, and also, there are options for anyone. You can try race games, action games, role-playing games, even casino games. Naturally, you can play outdoor games and games with other people, but in case you don't want to leave your room, playing online games is a great alternative.

All you need is your smartphone. Although, you can use your desktop device or game console if you feel like it. Another advantage is that you can communicate with other people in a way that works for you. There are a lot of platforms like Discord that offer different options for communication with other players.
Play Online Casino Games
Online gambling is very popular among Indians. As there are a lot of sites that are customized for Indian players, from the game selection on the site to their payment options. That said, you can certainly find a reputable online casino tailored for Indian players that works for your budget and preferences.

This means that on Indian casino sites, you can play Indian games like Andar Bahar, Passa, among others. Generally, there's also a wide range of western casino games like slots, roulette, blackjack, craps, and more. Furthermore, you will gain access to great bonuses and promotions. It should also be mentioned that there are many casino games in free mode, so you can play for fun and try out different games. The best part is that you can play online casino games on any electronic device in the comfort of your own home.
Read Books
Fantastic books are a great way to escape everyday worries and immerse yourself in their wonderful content. Today you can choose to listen to Audiobooks, download ebooks on your Kindle, or read traditional books. There are so many choices. Whether you like Science Fiction or you read Biographies, you can find everything you want online.
Learn Something New
Many introverts find joy in learning new things and exploring new surroundings and places. You can try learning by taking a course online about a subject that you always desired to learn. Lots of online learning platforms have great free resources for learners, while you can find a YoutTube video on any topic that interests you.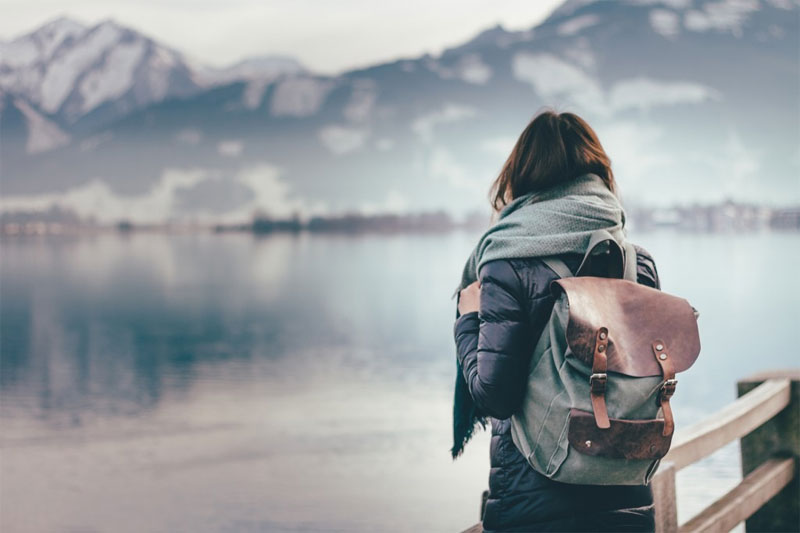 Travel Alone
Because introverts tend to enjoy their own company, they have no problem when it comes to exploring a foreign city or country on their own. As a matter of fact, they favor traveling by themselves. Although many people dream of traveling across the globe, this is actually achievable now as there are multiple ways you can earn money online while traveling. But it should be noted that traveling in a local, new area, can be as enjoyable for you. Especially if you still don't have the funds for a trip abroad. You will explore new places, taste the local cuisine, and see interesting historical landmarks.
Exercise
Try to make time to exercise during the week as there are many benefits. You don't need to go to the gym if you don't have to or engage in a sport or another activity with other people. In reality, there are many tutorials and videos that can help you out in the beginning. For example, on YouTube, there are a lot of pilates classes and workout challenges.