Tasneem Mir
Tasneem Mir surpasses Saina and Sindhu in making history
A new name has been added to the list of India's top badminton players. Tasneem Mir, 16, made history by securing the No. 1 rank in the Under-19 BWF Girls Singles.
She became the No. 1 badminton player in the world at the junior level.
No Indian player has achieved this position before. It also includes the names of experienced players like PV Sindhu and Saina Nahwal. We should know that when PV Sindhu was playing in U-19, she could only get the No. 2 ranking.
Tasneem, who is from Mehsana in Gujarat, scored 10,810 in the women's singles junior world rankings. Tasneem has been playing badminton since she was 7 years old.
Tasneem's father Irfan Mir, who works in Gujarat Police, has also been a badminton coach and former player. He introduced Tasneem to badminton.
"When I was seven, I used to go to the stadium with my father to watch badminton," Tasneem says, adding "initially I started playing badminton for fun, later I started practising with my father because I am good at the game."
"He was my first badminton partner and I had my first badminton match with him."
On the No.1 ranking, Tasneem said that she was shocked to hear this news because she never thought of becoming the No. 1 player in the world.
She said that last time her ranking was 2 and she was hoping to get ranking 2 again. But due to the increase of tournament points, she managed to get the ranking 1. Her family is very happy with Tasneem's success.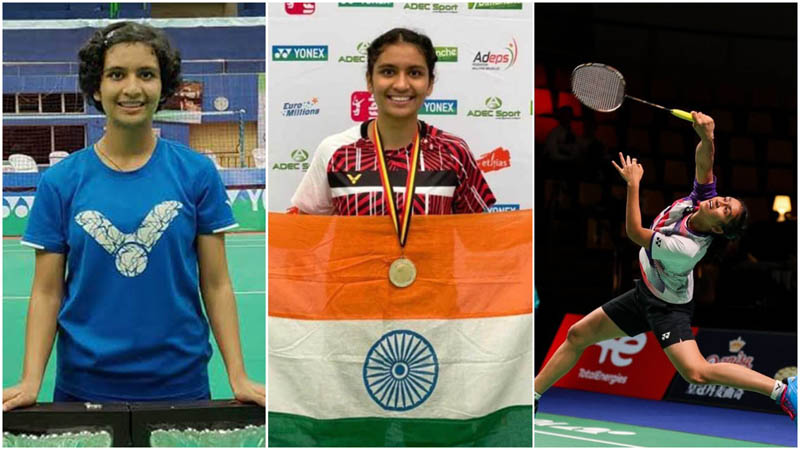 Tasneem said her father was elated. "In fact, there is no one in Gujarat who has received this honour, so my parents are not only happy but also proud of me. Because of my hard work I have become the No. 1 player in the world, it is difficult to compete in international tournaments and I worked hard for it," she says.
The entire Gujarat Police Department is also happy with Tasneem's hard work. Gujarat Police DGP Ashish Bhatia tweeted to congratulate her.
In a tweet, he wrote: "Congratulations to Tasneem Mir, daughter of ASI Irfan Mir of Mehsana Police for winning the first position in Junior World Rankings in Badminton. Many more milestones are to come. Besides, Gujarat Cricket Association Vice President Dhanraj Nathwani and Minister of State for Railways and Textiles Darshan Jardosh also lauded Tasneem."
Tasneem's journey has never been easy. There was a time when she had to quit the game due to financial constraints. But the sponsorship enabled her to play more. Tasneem is currently training with Starlet Indonesia coach Edwin Yerevan at the Assam Badminton Academy.
Tasneem has previously won three titles in Bulgaria, France and Belgium. At the age of 14, she won the Under-19 National Junior Championship.
She also won the U-13, U-15 and U-19 girls singles. In 2018, he also won the Under-15 Singles and Doubles titles at the All India Sub-Junior Ranking Tournaments in Hyderabad and Nagpur.
Tasneem is now preparing for next month's tournaments in Iran and Uganda. For which she now wants to improve her ranking. She hopes to make it into the top 200 by the end of the year.