26th KIFF
Anubhav Sinha during the 26th KIFF at Rabindra Sadan (Image Credit: Avishek Mitra/IBNS)
As I got directing Rishi Kapoor was most lovable man: Anubhav Sinha
Filmmaker Anubhav Sinha, who is credited for films with a social message like Article 15, Thappad, delivered the Satyajit Ray Memorial Lecture at the 26th Kolkata International Film Festival (KIFF), where Mulk was screened as a tribute to late actor Rishi Kapoor. As the festival, which began on Jan 8, ended on Friday, India Blooms correspondent Souvik Ghosh looks back at his words during his festival visit
How do you feel about Mulk getting screened at the KIFF and also delivering Satyajit Ray Memorial Lecture?
It's so much fun that I got an opportunity where my work and name was used in the same sentence as greats like Rabindranath Thakur
(Tagore), Satyajit Ray, who were such distant names for me. Mulk was screened at Rabindra Sadan and I have delivered a Satyajit Ray Memorial Lecture. It feels wonderful. I am happy to be here (KIFF).
Tell us about your association with late Rishi Kapoor.
When I was making Mulk, that was the first time I had met Rishi Kapoor. In the first meeting, he came across as a difficult man. And I told him so. As we started working together, he became the most lovable man that one could know. I was in constant touch with him when he fell ill. I wish he and Taapsee (Taapsee Pannu, actor) were here with me.
Have you ever been uneasy directing Rishi Kapoor in the film considering his stature?
He was a child and I used to call him that. He used to have fun and work hard on the set. He was always excited about his role. It's not that he realised his stature suddenly as he is in the movie business for 50 years. I always had fun having him on the set.
Your recent films have created a buzz in the country, be it Mulk or Article 15 exposing the hard reality of the country. Do you try to give a message through films?
I don't make films to give a message. I am not that learned a person to give a message. I want to make films on issues which will be debated across the country and give a universal message. Different people will react to the conversation differently after watching the film. Then a universal message will come out benefiting the society.
You are also very vocal about social issues. How do you view the ongoing farmers' protest?
What I have seen in the protest is the conviction (in the farmers). The impression, which I have got, from the protesting farmers is resilience. I feel terrible that the deaths of the farmers occured. That should not have happened. I know some of them have committed suicides and that's terrible. Nobody should kill themselves for anything.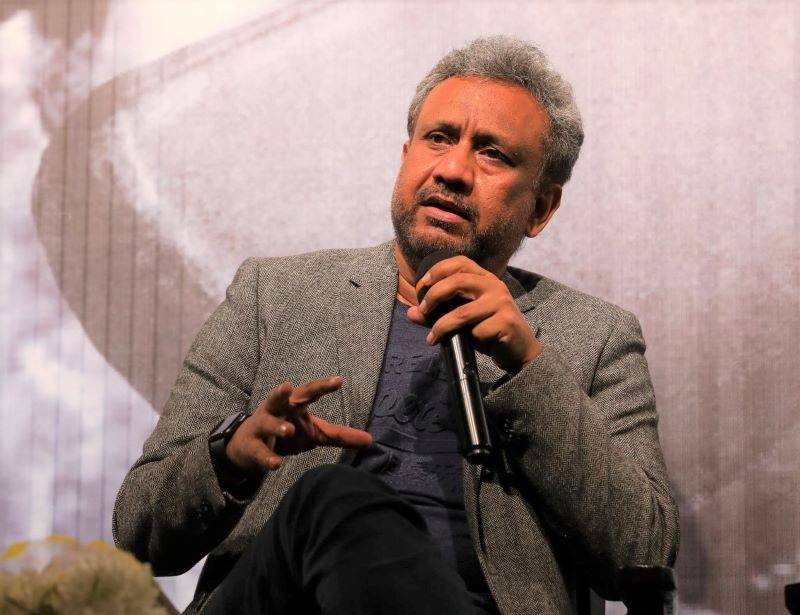 You flew to Kolkata for the film festival amid Covid-19 pandemic and post-lockdown.
It was wonderful. Coming to Kolkata has always remained special because I have an old connection with the city. I have plenty of friends and also a sister here. Unlike most of the occasions, I want to come to Kolkata once with time in hand and stay here longer. I want to explore street food here.
Also KIFF is the only film festival to be organised amid Covid-19 in the country.
It is a very daring task to host festivals physically now because repercussions will be massive if something goes wrong. The Covid-19 pandemic is not going to recede overnight but very slowly with the vaccination process. More than the organisers, I want to give credit to the participants who are wearing masks throughout. The crowd at the KIFF is huge but all are wearing masks.
How do you see the future of films amid or post-Covid-19.
I think if the vaccination process becomes successful, things will be as normal as before within six to seven months.
(Images: Avishek Mitra/IBNS)