Toronto | Marathi film screening
Toronto praises Marati film 'Jayanti' positively with notes of oneness
Toronto/IBNS: Marathi movie Jayanti with English subtitles was very well perceived among the Canadian diaspora as Fox Theatre opened its doors on Sunday morning. Directed by Shailesh Narwade, and starring Ruturaj Wankhede, Titeeksha Tawade and Milind Shinde, the movie based on its unconventional theme won over the audience in Toronto.
On a frosty morning, film enthusiasts travelled from far and wide to reach the theatre and watch the movie as it premiered in a private screening for an exclusive audience.
Following all COVID protocols and precautions the audience, ranging from different age groups, waited in a queue to be seated inside and watch this unconventional film reveal its social message.
"Loved the movie and the message it shared. It portrays every point from the lives of Chatrapati Shivaji Maharaj, to Mahatma Jyotiba Phule to Dr Ambedkar. It is all about unifying the society together and I appreciate the great effort put forth by the movie in unifying the society," explained film enthusiast Samrat who came from Kitchener, Ontario to watch the movie.
"This is the first time I have seen Marathi cinema bringing out such a bold and unconventional theme to the theatres. I applaud the producer and director who dared to film this," said Martand Varade, a 78-year-old resident from Toronto's Scarborough area. "The movie brings out a wonderful social message of social unity that had been numerously emphasised by our great Indian social reformers and should reach India's grassroots or 85% of the population. Its time to remove our differences and unite for the greatergood."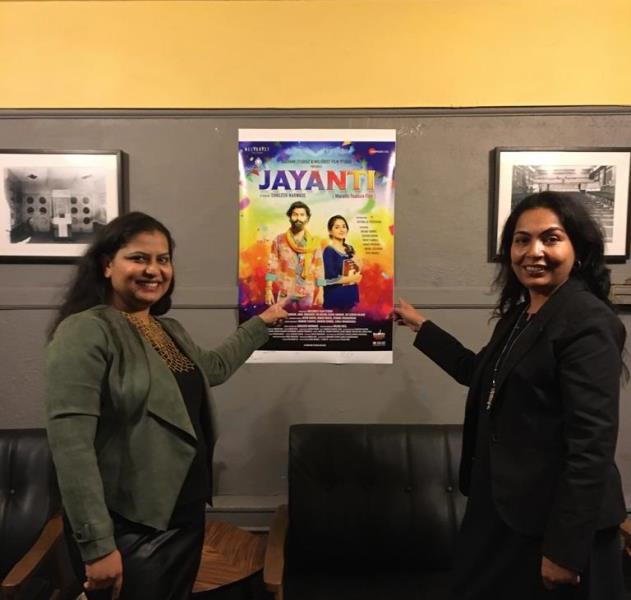 Andre Manhertz, a Jamaican by birth, an IT consultant working in Canada said, "It's a brilliant movie. Although I learnt about Baba Saheb, and King Shivaji from my wife and know how brilliant they were. I think the movie is very inspiring and would definitely encourage everyone to watch it."
According to 16-year-old Sachit Duphare, a Canadian national with Marathi roots, "This is by far one of the best Indian movies I have seen as it gives a great takeaway message. It definitely inspires to show how far education takes you and not by fighting and boasting."
"The dialogues are very well written, catchy and resonate with many of our youth who have gone astray due to many reasons. No matter how bad you are, when you tend to become a good person, good habits take you forward.It is definitely a must watch not just for the acting, but the message it gives away," said Aruna who is a SriLankan, residing in Canada.
For organizers, Nitin Duphare, Vaishali Duphare and Rajashree Shinde, organizing the private screening of Jayanti in Toronto was no easy task. Hailing from medical and IT backgrounds, the organizers faced a tough time to gather all ends together. "The experience was outstanding. It was a tough job but we have done it," said Nitin Duphare, a occupational therapist based in Toronto, Canada.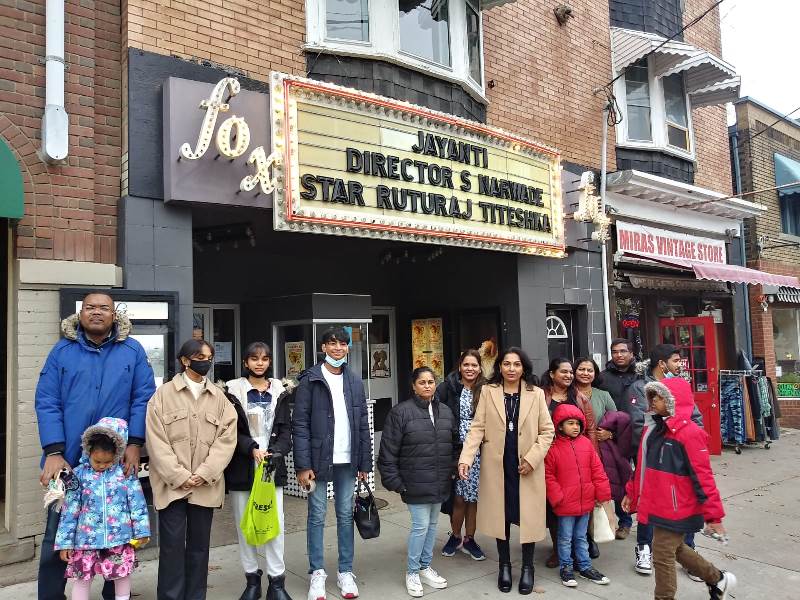 "Although it's our first experience of bringing Jayanti to Toronto, we enjoyed every bit of organizing it for the past few weeks," said Rajashree, one of the organizers. "We are very glad that so many people have come and showed their support. Everyone who believes in social justice, equality, liberty and humanity must go and watch this movie in a theatre near you."
Vaishali Duphare, the other organizer of Jayanti in Toronto brought out some key messages from the movie and wanted the society to follow them rigorously, "Being a human if you don't do anything for the society, your life is of no value. No matter how bad you are, but if you have decided to become good, just do it. No matter whatever differences we have in our life, it is very important to unite and stay united."
(Reported by Debarati Mukherjee)