Delhi market fire
Image Credit: UNI
Fire in Delhi's electronic marketplace continues for over 24 hours, 3 buildings collapsed
New Delhi/IBNS: Three buildings have collapsed and around 150 shops have been gutted in a massive fire at Delhi's Bhaghirath Palace in the Chandni Chowk area.
The fire began at around 9 pm on Thursday and appeared to have been doused by Friday morning in the market complex.
However, a new blaze started in some shops on Friday morning and has gone on spreading since.
The complex mainly houses electronics stores, assembly units and warehouses.
Three of the five large buildings affected by the fire have collapsed, reports said.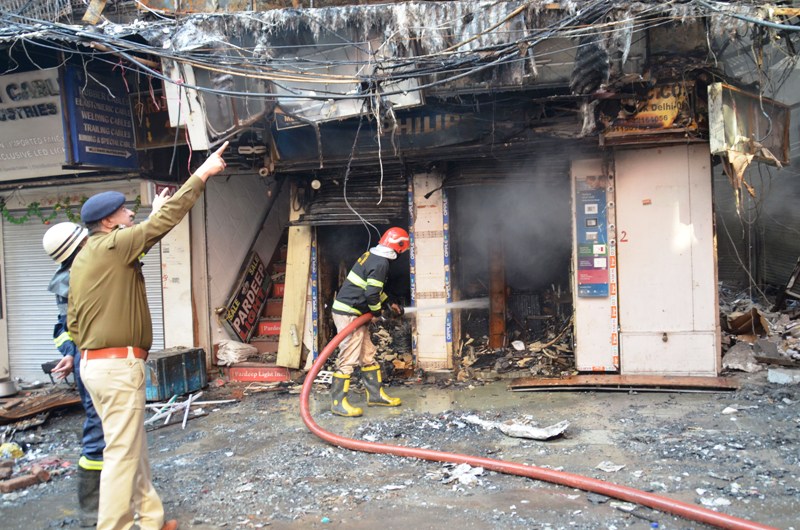 No loss of life or injury has been reported as the fire began after the shops were all but closed.
At 9 pm on Friday, 20 fire tenders were engaged in extinguishing the blaze, a fire department official said.
Up to 40 fire tenders have so far been engaged since last night.
The fire initially broke out in a shop in Mahalaxmi Market and soon spread to the adjacent shops of electrical appliances, officials said.
Besides the smoke, the stench of burning plastic and rubber polluted the air.