Kolkata fire
Massive fire breaks out in Kolkata's Bagbazar, firefighting ops underway
Kolkata/IBNS: A massive fire erupted in a slum in north Kolkata's Bagbazar area following a suspected LPG cylinder explosion on Wednesday late evening, reports said.
According to reports, the fire was first seen at around 6:30 pm. in the slum located near Bagbazar bridge and Women's College and the fire brigade was called in.
As many as 27 fire tenders and police rushed to the scene and firefighting efforts are still being carried out.
Almost all shanties in the slum have been completely gutted in the fire.
During the firefighting operation, multiple LPG cylinders stored inside the shanties exploded, leaving at least one fireman minorly injured.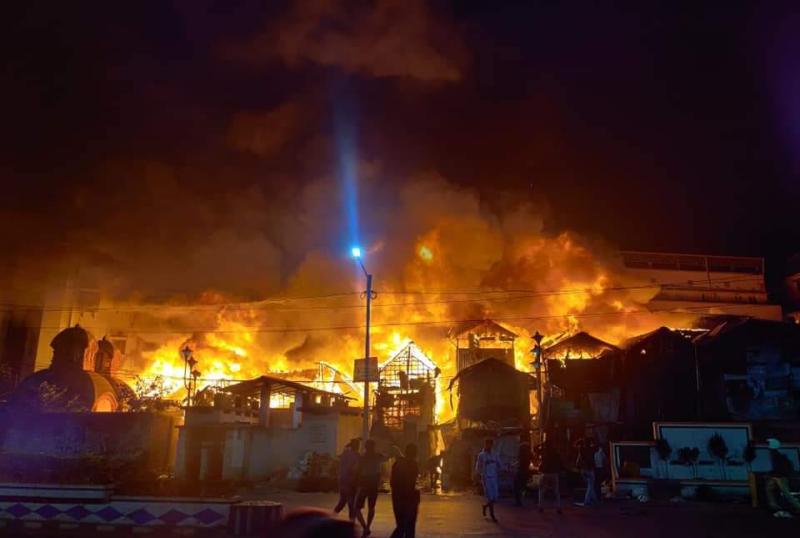 Local police said that all residents of the slum had been evacuated unhurt.
Chairman of the Kolkata Municipal Corporation's Board of Administrators, Firhad Hakim, said that all residents of the slum, who had lost their homes due to the fire, will be shifted to four local community halls.
A senior fire official said that the fire was being brought under control slowly and firemen were currently trying to douse all pocket fires.
"After dousing the blaze completely, firefighters will carry out a search operation at the scene following which we can confirm the exact casualty figure," the official said.
"We can confirm the actual reason behind such massive fire after a proper investigation," he added.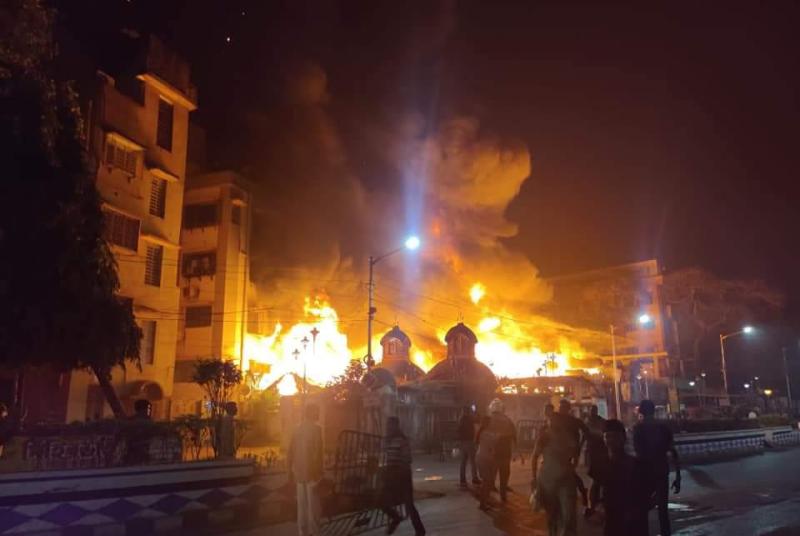 Shyampukur MLA Shashi Panja along with local councillor Bapi Ghosh reached the spot. Bharatiya Janata Party (BJP) Women's Wing president Agnimitra Paul also reached the accident site.
Earlier in the morning, a fire broke out in a vehicle battery's warehouse at Maniktala area in central Kolkata.
More than 10 fire tenders reached the scene and firemen fought for hours to bring the blaze under control.
No casualty was reported in the incident.