(Image Courtesy: Shutterstock)
Private Travelling: How It Is the Need of The Hour?
The outbreak of Coronavirus pandemic set into motion several changes in our lives. Social distancing and lockdown altered our daily routines. While the lockdown is lifted, social distancing will continue to be the norm until a definite cure for the virus is discovered. As the illness gets contracted with coming in touch with infected people or surfaces, it is vital to take all safety precautions. While travelling, you must continue to follow distancing as a norm. The day to day travelling, involving going to the airport should not be made using public transport. There are car rental services providing airport drop Bangalore option with the self-driving alternative.
Since there is a risk in using the public mode of transportation, you should opt for private travelling. With the government initiating the unlock 1.0 for economic revival, it has become more important to protect yourself. Now, there will be more interaction with people. One way to keep risk at bay is to make use of car rental services for personal mobility. It will ensure you a safe, private travelling experience, which is the need of the times.The following benefits can substantiate the importance of using private means of travelling:
1. Allows Social Distancing
Previously, when life was going about regularly, using public transport was the most widely used option. Now, private mobility is the most secure choice. It enables you to practice social distancing. You can travel safely and freely. It limits the danger of getting infected. If you take a cab, there is a possibility of transmission from the driver through a currency exchange or otherwise.
On the other hand, car rental services provide you with self-drive cars. You can choose the rental services for a weekly, monthly, quarterly, or annual basis, depending upon your convenience.If you need to fly down to your hometown or any other city, choose the Bangalore airport drop option to avoid using a cab.
2. Sanitizationas Per Your Satisfaction
Private travelling allows you to sanitize according to your needs and requirements. You cannot be sure of the sanitization of the public mode of transportation. The chances of virus transmission are high in such circumstances. Hence, when you opt for car rentals, you can sanitize the vehicle and secure your travelling. Many self-drive carrental services provide sanitized cars so that the risk factor gets eliminated. Along with face masks, you can keep extra hand sanitizers with you in the car for emergencies.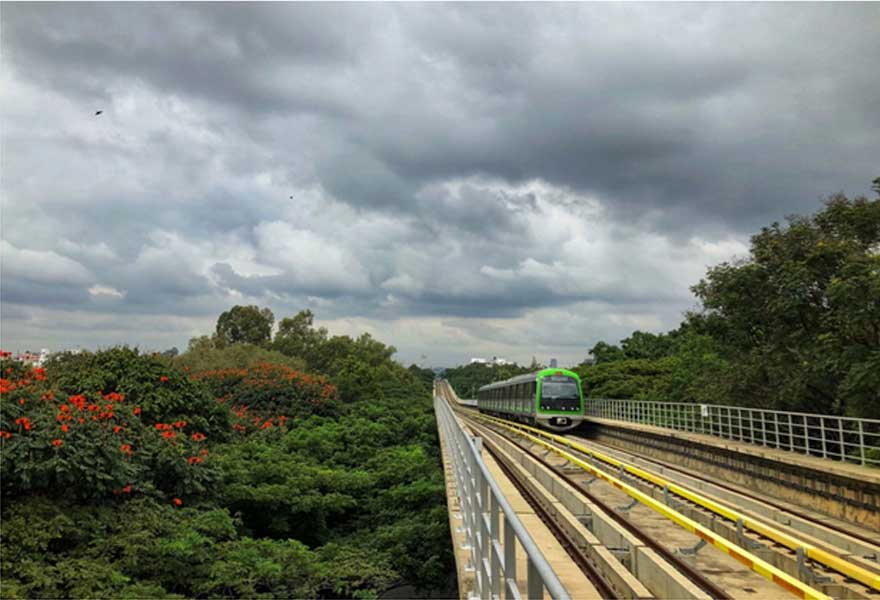 (Image Courtesy: Shutterstock)
3. Suitable for all Travel Plans
The most significant advantage of personal mobility is that it does not hinder your travelling plans in any manner. You can travel anywhere without worrying. From your daily office travels to travelling to another city, it is suitable for all kinds of trips. You can also use the airport drop Bangalore option to reach the airport or to make your way into the city upon landing. If you require travelling to a nearby town, you can travel privately with cabs for airport drop in Bangalore.
There can be situations where you need to travel privately. Like, if you have to go to a different city to meet your pregnant sister to bring her home, you can journey safely with a self-drive car. In case of emergency travelling to meet your parents, you can fly back to your hometown. With the airport drop Bangalore and airport pickup Bangalore option, you will be able to reach the airport well-protected. If you require going to the hospital, you can arrive safely with personal mobility.
Even for buying essentials like groceries, you should make use of rental cabs.Your day-to-day travel to your workplace should also be made through means of private travelling.Therefore, private travelling is the safest bet if you want to be safe and protected.
Secure Yourself with Private Travelling
It is extremely crucial to limit interaction with people as much as possible during this pandemic. In this way, you can break the chain of the spread of the virus. You should secure yourself and your loved ones with personal mobility. Many reputable car rental companies like Zoomcar provide you with self-drive car options. They ensure that all their cars are well-sanitized after every use. The benefits like 24x7 roadside service and the insured vehicle is an added advantage. It would be best if you secured yourself with private travelling.