Canada documentary
Dances of Tamil Nadu, India/ credit: sevenhillpictures.com
Canadian documentary 'Divine Dancers In Heaven' by Ken Kandiah showcases Tamil Nadu's dances
Toronto/IBNS: 'Divine Dancers in Heaven', a documentary produced and directed in Canada by Ken Kandiah, showcases the dances of Tamil Nadu, well-known as the cultural paradise for several celebrated folk dances.
Traditional dances in Tamil Nadu have long been a sacred expression of faith, some of which performed by Tribal people are still thriving in Tamil Nadu today. Many forms of group and individual dances with the classical forms for popularity and sheer entertainment value are also thriving in Tamil Nadu.
'Divine Dancers in Heaven' was filmed by Sevenhill Pictures, a Canadian film & television production company, based in Toronto, well equipped with the state of the art technology from film cameras, professional lighting, sound recording system, editing machine, and computer graphics, and with a professional team, scriptwriters, production designers, directors, and video editors, etc.
Some examples of popular dances of Tamil Nadu are Bagavatha Nadanam, Bommalattam or Puppet Show, Bharathanatyam (a world-renowned Classical Dance from Tamil Nadu), Chakkai Attam, Devaraattam, Kamandi or Kaman Pandigai, and many more.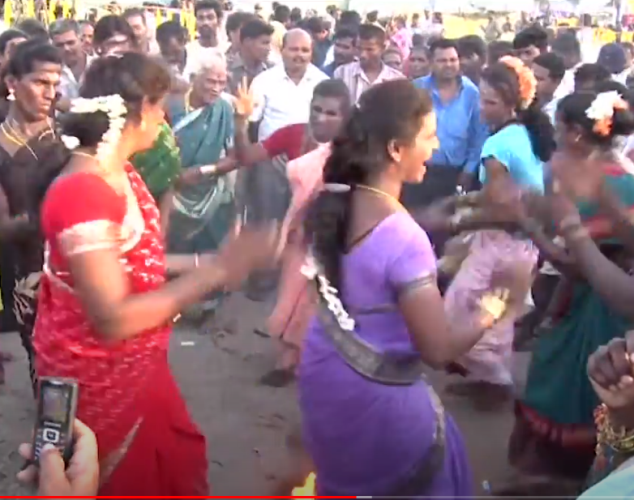 The cinematography was provided by Francesco Bori, while Dave Moffat provided the sound.
A Canadian producer, director, and writer, Ken Kandiah possesses not only excellent production skills but also award-winning direction skills with which he has written, produced, and directed some feature-length films and documentaries in English as well as Urdu/Hindi language.
After qualifying in filmmaking and direction programs from US and Canadian film schools, Ken participated in many filmmaking workshops and delivered lectures on direction and production.
The documentary 'Divine Dancers in Heaven' is in post-production and its release date has not yet been finalized.
(Reporting by Asha Bajaj)