Read our ultimate guide to find the best Indian online casino 2020! We help Indian players choose top online casinos based on several criterial such as withdraw options, promotions and selection of casino games!
Ads
Nandita Das's Manto premieres at TIFF 2018
Toronto, Sept 9 (IBNS): The film Manto, directed by Nandita Das, and starring Nawazuddin Siddiqui in the tilte role of India born Pakistani writer, was premiered on Saturday at the TIFF Bell Light Box during the Toronto International Film Festival 2018 (TIFF 2018) here.
Nandita Das was present at the world premiere of Manto.
Manto reflects the life of late Urdu writer Saadat Hasan Manto, whose trenchant short stories were greatly acclaimed while creating controversy in his time. Born in 1912 Manto had died in January 1955 in Pakistan.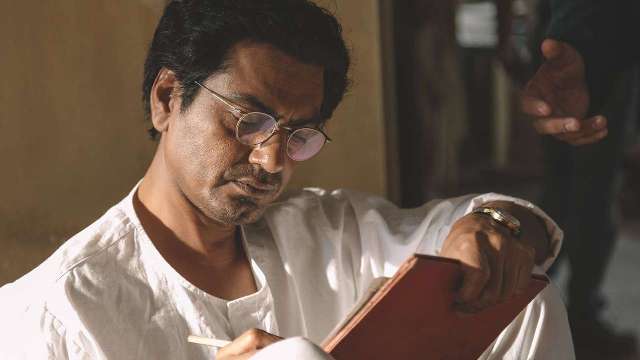 A visionary double portrait is reflected in the movie Manto, first one depicting the 20th century's eminent writer, and the second one the writer's country in a period of tremendous upheaval. Manto's progressive vision, compassion towards humanity and sensitivity towards the society made him a writer much ahead of his times, said the makers of the film on their FB page.
The film opens in 1946, the dawn of India's independence from British rule and shows India caught in religious violence and swiftly moves toward partition from Pakistan.
Nandita Das' Manto would also open the second edition of the Singapore South Asian International Film Festival 2018, which would be held from Oct 5 till Oct 15 of this year.
TIFF 2018 started on 6th of Sept and will run till Sept 16.
(Reporting by Asha Bajaj)
Images: By the writer and TIFF
Nandita Das's Manto premieres at TIFF 2018
India Blooms News Service
Post your comment: