Read our ultimate guide to find the best Indian online casino 2020! We help Indian players choose top online casinos based on several criterial such as withdraw options, promotions and selection of casino games!
Ads
Film Certification Appellate Tribunal clears same-sex love music video Miss You
Kolkata, Feb 27 (IBNS): The Film Certification Appellate Tribunal (FCAT) has rescinded the directive from the Censor Board of Film Certification (CBFC) to cut ten seconds of the 'Miss You' music video of Friends of Linger, instead giving it a 'U/A' Certificate with no cuts. The video on same-sex love released on September 15, 2016 was originally given an 'A' Certificate by the board. This was appealed against resulting in the CBFC offering an U/A certificate with the condition that 10 seconds of the 4.55 minute had to be cut.
The 10 seconds in question involved the two characters – both men – lying in bed semi-nude. The CBFC claimed this was 'intimate' whereas Sharif D Rangnekar (one of the two actors, the lyricist and lead vocalist of the song) who led the appeal with the FCAT contended that the scene in focus was of separation and not of love-making or intimacy. "This scene was also an important part of the narrative," says Rangnekar who felt the video directed by Manav Singh Malvai, was sensitive and real.
After a nearly four-month long wait, the FCAT, in the presence of Chairperson, Manmohan Sarin and members - Poonam Dhillon and Shekhar Iyer – passed an order in favour of the appeal, hence over-turning the decision of the CBFC. The order states that the song has been 'sensitively' filmed relating to a contemporary social issue. It also affirms that the visuals and cuts directed by CBFC are 'intrinsic to the narrative'.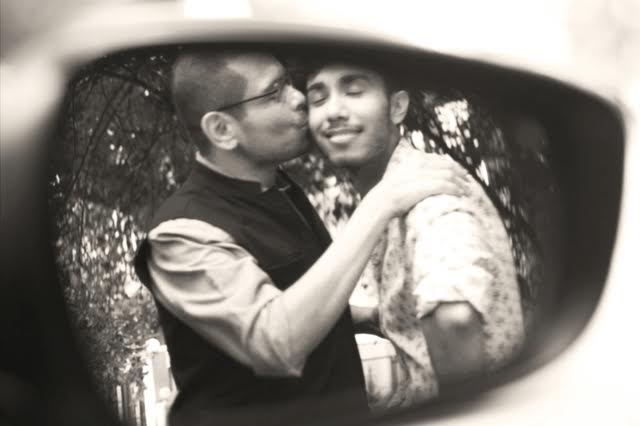 "We are happy at the outcome of our appeal to the FCAT. The decision clearly is greater than the song or video itself as it marks a shift in how such institutions view visual content involving the LGBTQ community," Rangnekar said. The video is an expression of longing and love as well as separation caused by marriage. "This is a reality that we need to address and not shy away from," he adds. The 'victory', according to Rangnekar is not limited to freedom of expression but also of claiming spaces that are 'exploited' by common society and the 'heterosexual' world. "As equal citizens, I see no reason why our stories need to be pushed away," he added.
Since the song went online it has had over 57000 views on YouTube and more than 60000 on Facebook. While we have received a formal copy of the order, we are awaiting the certificate which will allow us to distribute the music video to television channels in India.
Watch the video here - https://www.youtube.com/watch?v=BYOkLL0QHvE